Nail Every Detail on Your Big Day: Step-by-Step Guide to Wedding Décor
Your wedding decor, along with your dress, is one of the best ways to let your personality shine on your big day. But, before you start marking stuff off your wedding decor to-do list, keep in mind that there's more to the process than just picking the first thing you see. Choosing wedding decor that is lovely, coherent and reflects your taste as a couple takes time and effort.
Begin with the Essentials
After having a clear notion of what your venue will need to become the wedding venue of your dreams, it's finally time to buy wedding decorations that complement the vision of your special day. Start with the core necessities to prevent becoming overwhelmed while going through your wedding decor checklist. This comprises all practical items, such as tables, wedding chairs, flatware, china, and, if appropriate, decorative lighting. Table numbers and a seating map or escort cards are also required so that visitors know where they will be seated at the reception.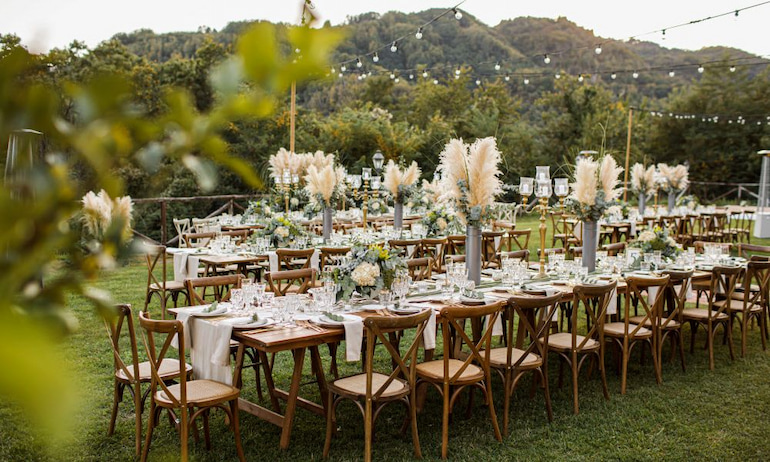 Then you can move on to the decorative basics—items that don't have a technical purpose but are essential for highlighting your wedding theme and giving your venue personality. This includes ceremony aisle markers, the altar background, centrepieces, and tablecloths, among other things. Whether you go for lavish hanging arrangements or simple votive lights and greenery, the centrepieces will be the focal point of your reception venue. They should match your wedding style by implementing the same colours and overall vibe.
Decide on the Aesthetic
You can't buy wedding decorations without knowing whether you want a classic, glamorous, bohemian or minimalist wedding. So, the first step will be to decide the style of your wedding. On the other hand, it can be tempting to stock up on decor items you believe you'll use later when you first become engaged, especially if you're experiencing inspiration overload. However, gathering random decorative objects until you've decided on a wedding site and have a clear concept of how to characterise your wedding style could cause more harm than good.
Because your initial wedding vision is likely to evolve as you progress through the planning process, especially when considering budget, guest count, season, and other factors, it's best to put off getting those ultra-trendy table numbers, at least for now.
To avoid being stuck when describing your wedding aesthetic, the best you can do is to focus on the mood you want your wedding to convey -relaxed, romantic, modern, edgy rather than sticking to a specific theme -rustic, beachy, which can appear overdone or clichéd.
Be Open-Minded about Your Wedding Colour Scheme
While knowing the overall wedding colours you want is vital, try to be open-minded and utilise the colour palette as a guideline for your wedding décor instead of feeling pressured to have everything match perfectly. Consider a neutral colour palette, which includes ivory, beige, and hues with grey undertones, such as charcoal, olive green, and khaki, instead of grey and white. This method allows you to have a few focal colours while also including related shades to round out your design, resulting in a more authentic look.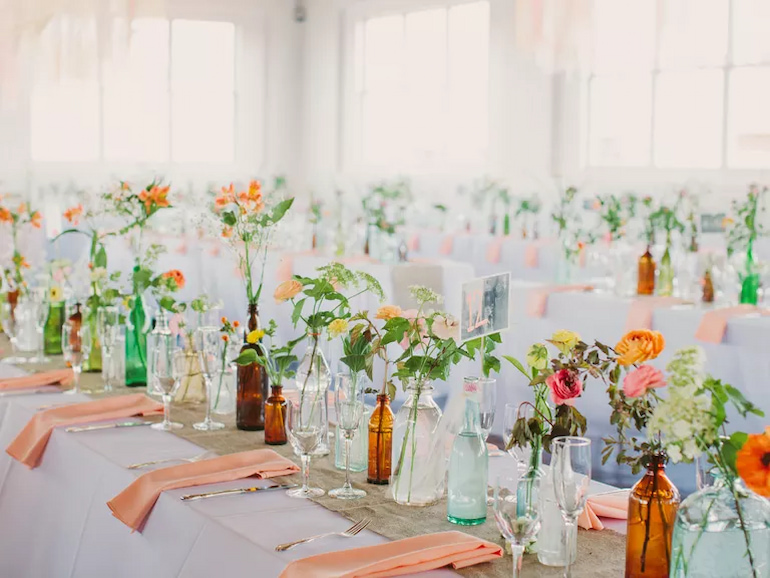 Make the Most of Your Surroundings
Once you have nailed down your wedding style, consider the venue where your ceremony will take place. It could have built-in accent walls, planted gardens, fountains, stained glass windows, lighting fixtures, or ceiling beams, among other things. Consider how you may incorporate those aspects into your wedding decor and how you can benefit from them. Due to the existing elements on the site, you may be able to omit the decor in some parts. For example, if you're being married on a beach, lakeside, or somewhere else with a view, you might not need many decors.
Use photos from previous weddings at your venue to help you visualise precisely what you want to use and where everything should go. If you're working with a wedding planner or event stylist, they should be able to generate mockups of the room with various decors to give you an idea of what the final product will look like. Also, ask your venue planner if they can provide any wedding decorations or propose decor ideas based on what other couples have done in the past.
Focus on the Secondary Details
After taking care of the most critical wedding decor pieces, you may now concentrate on the finer things. Consider the items that aren't strictly necessary but will enhance your guests' experience and complement your wedding style. Place cards are great if you want to assign your guests to specific places at their tables, and there are many innovative possibilities beyond the conventional sheet of paper. Menu cards aren't required, especially if your guests choose their meals on the RSVP cards, but they're helpful for setting a formal tone and reminding everyone of their food choices. Finally, one of the simplest methods to fill out a venue is to use wedding signage.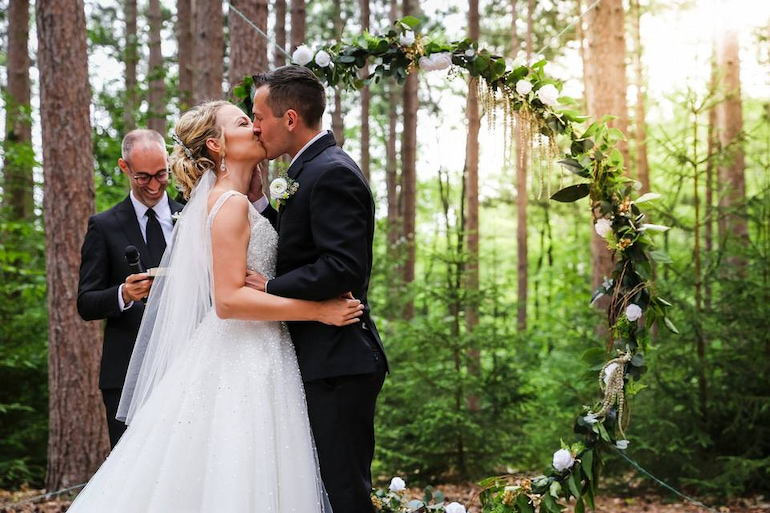 Finish with Splurge Items
Consider adding a decorative splurge item or two if your budget allows it. Perhaps a floral ceremony arch or beautiful vintage velvet chairs for your sweetheart table have been on your wish list. We also recommend going for the splurge item if you have a space in your venue that needs to be filled or if you want to wow your guests with an unexpected feature-a photo booth, for example, which will fill the area while also providing entertainment and pleasant memories for everyone. Extensive wedding dessert tables, including doughnut walls, are another extravagance item that many couples adore, and your guests will gladly accept extra sweets.