Thoughtful Ideas to Step Up Your 'Thank You' Gifting Game
Edible Arrangements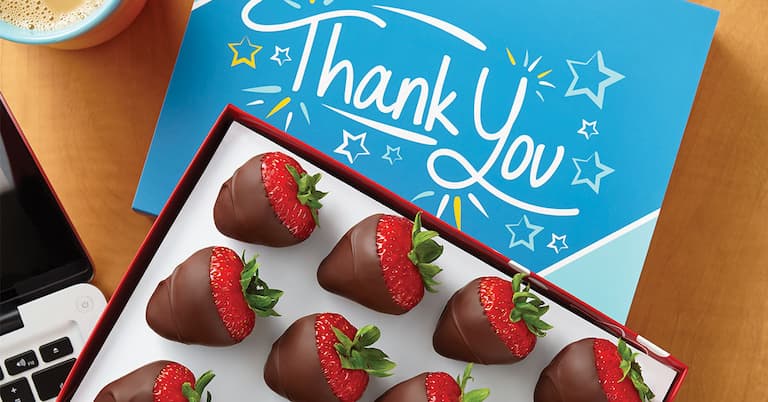 Sometimes, when words aren't enough, edible arrangements thank you gifts are a great way to express your sincere gratitude and appreciation to a deserving person. Therefore, nothing beats a perfectly arranged chocolate bouquet consisting of carefully selected and tasty chocolate candies or a box of chocolate-covered strawberries!
On the other hand, a box of sweet treats is one of the simplest ways to say "thank you". To seal the deal, you can opt for one with four, eight, or twelve distinct cookies or go for a single cookie flavour and see how these specially arranged sweets work their magic!
Moreover, if edible arrangements thank you gifts are your way of saying how much someone means to you, you might want to consider gourmet gift baskets. When the receiver of a soft leather basket of treats delves in, they'll find a carefully curated collection of gourmet sweets and savoury snacks, with a stunning satin ribbon to finish the look. Thank you gift baskets can also be a tasty and memorable way to express your gratitude to coworkers, friends, and family, and once the basket is empty, it can undoubtedly become a part of their home décor.
Wine Tasting Box & Rare Upcycled Bottles
Although most adults love a glass of wine, giving a bottle to someone you don't know so well can be tricky, especially when you're unfamiliar with their wine tastes. So, why not treat them to a wine tasting experience in the privacy of their own home? A wine tasting box featuring nine hand-picked wines by the glass, each with tasting notes for a 10-centilitre pour and distilled from a winery that focuses more on its wine history rather than mass production, can be as special as the person receiving it!
Your wine lover obsessed with DIY trends will appreciate the idea of receiving upcycled wine platters. The bottles for these trays were found along the side of the road and on mountain trails near Val Huegerich's home in Wyoming. They're cleaned and melted down to create one-of-a-kind serving platters that are ideal for any get-together or family meal.
Coffee Gift Box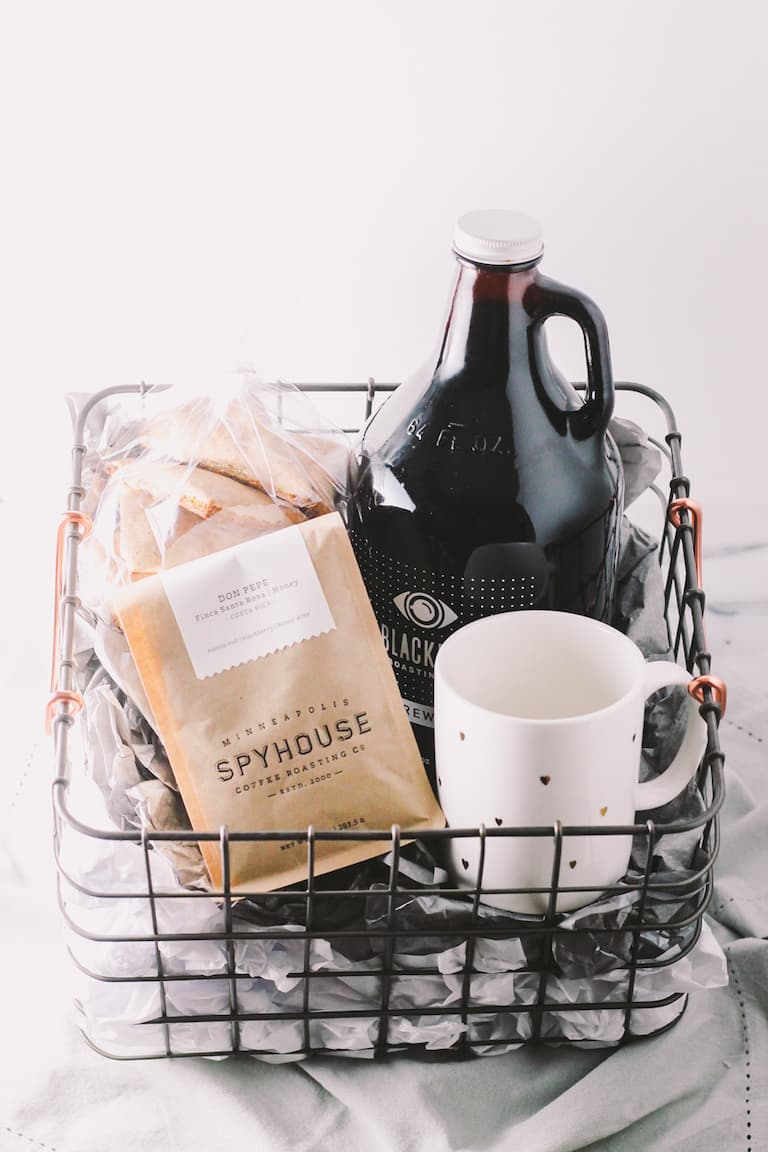 A gift box of coffee beans will definitely delight any coffee lover. However, before choosing between ground and whole beans, do some research to check whether the coffee producer offers a coffee grinder before making your order! Another perfect gift idea for eternal coffee enthusiasts is the smart coffee warmer. The latest coffee mug warmers have a built-in gravity induction switch, eliminating the need for an on/off switch. They are available in various colours whereas their sleek style would look great on any desk.
Laser Cut Notebook & Monthly Planner
The best thing about presents is their uniqueness. There is nothing more unique than a personalised notebook. For instance, you can pick a distinctive flower pattern wrapped around the initial of the recipient's name on the cover of a laser-cut wood diary that is hand-bound for a guaranteed lifetime and whose wood is obtained locally and responsibly. Consider monogrammed notebook if your recipient is a woman who enjoys writing, journaling, or drawing.
Considering that love comes from the stomach, treat the enthusiastic chef you admire with a hardcover notebook where they can write their favourite traditional dishes or dessert recipes. To upgrade the gift, you can personalise it!
On the other hand, being organised may save time and frustration, so a personal planner is always a thoughtful present. Some monthly planners don't have dates, so you won't have to worry about giving them at the wrong time of year.
Desk Organiser
A natural wood desktop organiser featuring a two-tier mail sorter, calendar blocks, accessory drawer and additional accessory compartment will keep the recipient focused on their tasks!
Another unexpected but extraordinary option to treat your boss, teacher or beloved coworker is the charging dock and organiser combo. This latest technology charging station, which can fit laptops, tablets, and cellphones, successfully reduces tangled cords by storing chargers in one spot. It is a professional organiser with a walnut veneer core that is both robust and attractive.
Aromatique Hand Care Gift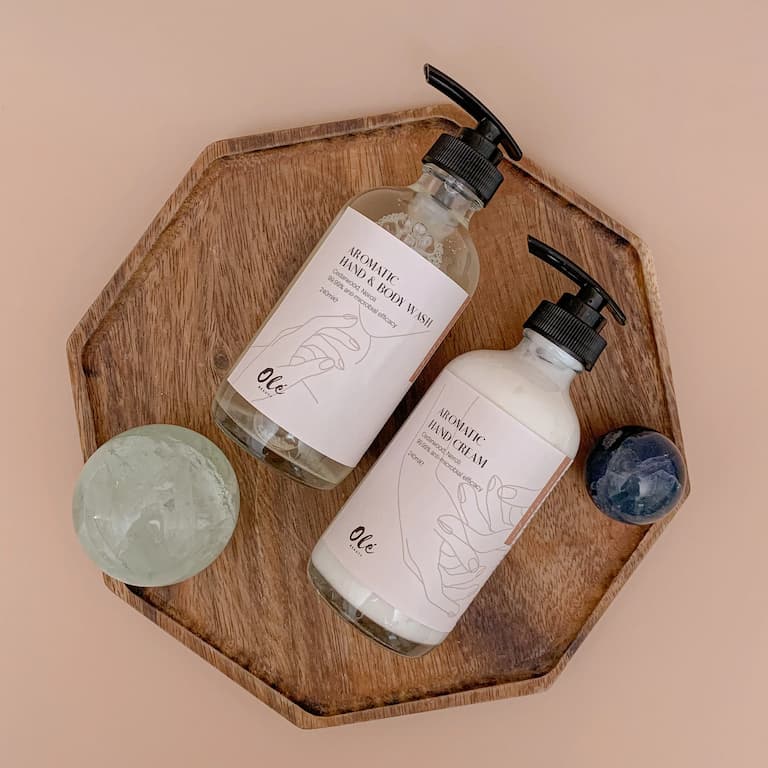 The pandemic has taught us that keeping our hands clean is vital. In these challenging times, there is nothing more practical than gifting someone hand soap. When choosing it as a present, opt for one that comes in luxury packaging and gives a nice feeling when used on the skin. We recommend you consider vegan and cruelty-free soap based on Mandarin Orange, Rosemary, and Cedar notes.
Meanwhile, a premium lotion will keep your recipient's hands moisturised, especially when washing them constantly. A blend of shea butter, almond extract, honey, and coconut oil hand cream will be the perfect gift for nurses and care providers to show that you've been paying attention since it's rich in texture and lasts a long time.
Personalised Leather Luggage Tags
For those travel pals constantly on the go, there is nothing more thrilling than receiving personalised leather luggage tags. Getting them luggage tags with their initials stamped in gold or silver foil and an adjustable strap and buckle for securely attaching to luggage is something they will use for a lifetime!
What to Look for in a Thank You Gift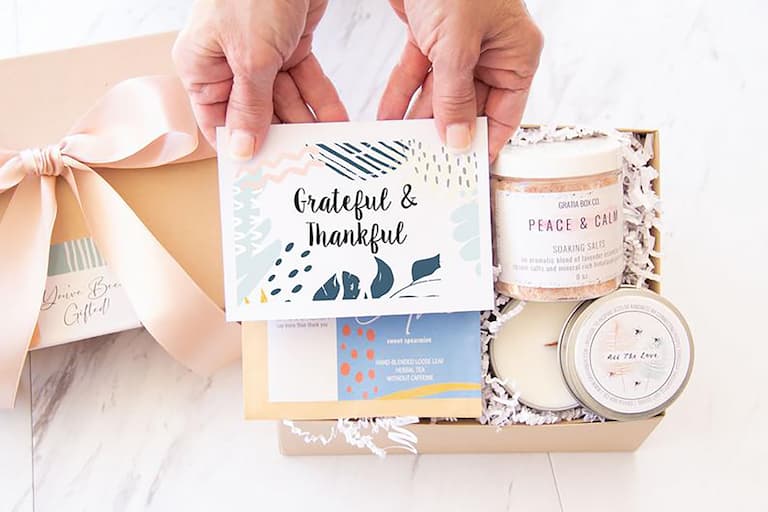 Dietary Habits and Allergens
When you want to thank someone, a floral arrangement or a basket of snacks is always a good choice. However, any allergies or sensitivities that someone may have must be considered. You wouldn't give a nut allergy sufferer an assortment of peanut butter cookies, just as you wouldn't give a vegan a cheese basket. Prepare ahead of time to ensure you can meet the person's food and lifestyle requirements.
Hobbies and Interests
The secret to a great thank you gift is to select an item or experience that corresponds to the recipient's interests. The purpose of a thank you gift is to express gratitude for an act or gesture the recipient performed for you. Negating their hobbies or selecting something too easy will not affect them. Instead, consider their favourite programme, go-to food, leisure activities, or anything new they'd like to try.