Simple Steps to Buying the Right Bike Rack for Your 4×4
Whether you're looking to hit some off-road trails on your mountain bike or tear up the asphalt with your road bike, biking can be one of the most rewarding, fun and healthy hobbies. One of the best ways to take it to the next level is to get your 4×4 involved. I know this may sound weird but bikes and 4x4s can be great partners as the 4×4 can widen your horizons and help you bike on new, unexplored and fun terrain.
However, in order to make the partnership work, you're going to need a bike rack. Bike racks are a must have 4×4 truck off road accessories for bike enthusiasts, as they allow you to safely and conveniently carry your bike with you wherever you go. There are thousands of different bike racks in truck off road accessories stores, so no matter the type of 4×4 and bike you have, you shouldn't have a problem finding the right fit.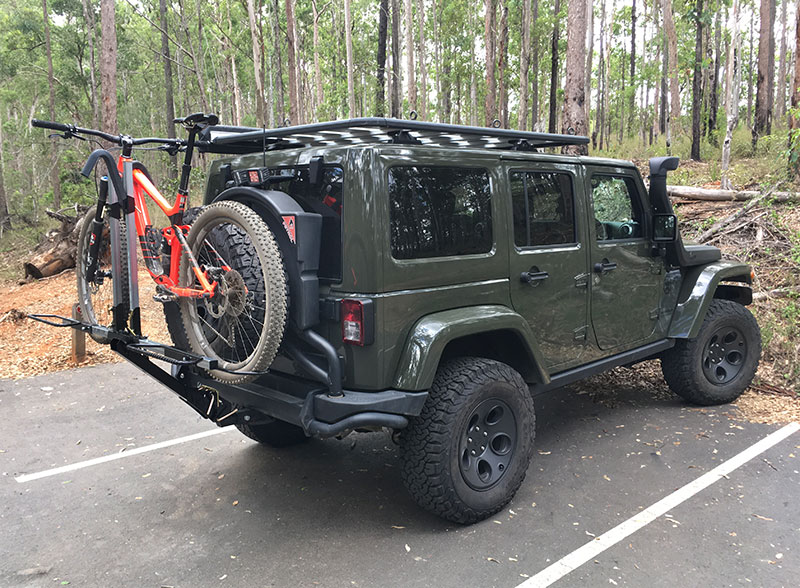 There are three basic types of bike racks – hitch mounted, strap mounted and upright. All of these are very different from one another and come with many pros and cons, which makes picking the most suitable one for you quite easy.
Hitch mounted racks are connected to the receiver hitch at the rear of your vehicle. They're strong and stable and are packed with features that you won't find on other bike rack styles. Hitch mounted racks are easier to load than other types, and they typically keep the bike out of your vehicle's airflow, which minimises the impact of your vehicle's fuel consumption. On the downside, they may obstruct your rearview and might make your trunk access more difficult, if not impossible.
Strap mounted racks are designed for vehicles that don't have a hitch receiver. They are easier to mount, which makes them ideal for occasional use. They're also cheaper than other bike rack styles, but as a result, they don't come with as many features. You need to make sure you attach strap mounted racks properly before loading up the bikes, as they don't have a solid attaching point.
And upright, or roof top racks hold the bike upright. While this method is perfectly safe and secure, it can have a negative impact on your vehicle's fuel performance. Also, these racks are more difficult to load your bikes onto, especially if you have a taller vehicle like an SUV or Minivan, or a heavier bike.