Soft Steps: Tips for Choosing the Right Vinyl Flooring for Your Home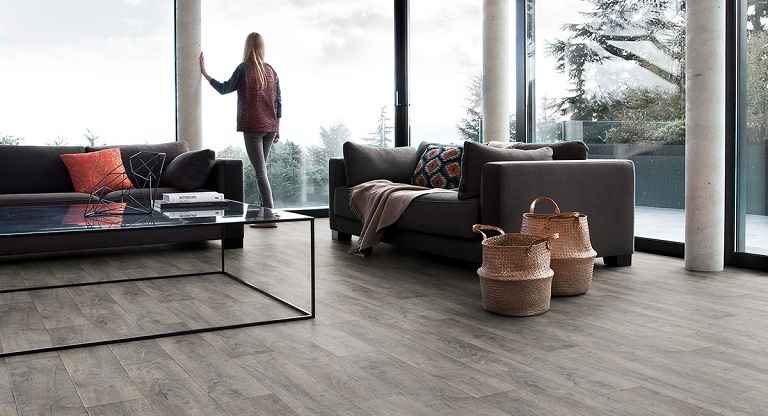 It is true that decor is one of the important steps to creating a meaningful home. However, the flooring you choose can also contribute a lot to the final appearance and comfort of the rooms. If you are renovating or building a brand new home, you may be wondering which flooring could deliver the pleasant atmosphere and aesthetic appearance you need and want. Vinyl flooring is a fantastic option to consider. 
Reasons to choose vinyl for floors include functionality, durability and affordability. It has become one of the most popular flooring options in recent years due to its versatile appearance and ability to fight off moisture. Plus, vinyl flooring can realistically imitate wood, ceramic, stone, marble and a range of other luxury flooring materials. The look of classic floors for less money and upkeep? It sounds like a great idea!

How Is Vinyl Flooring Made?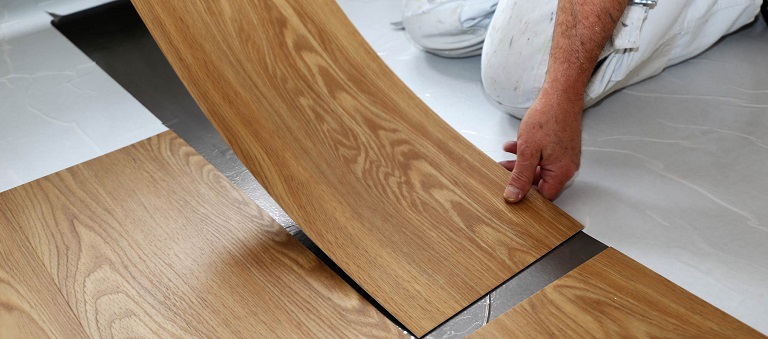 Vinyl flooring typically consists of four layers of materials. The first layer is the backing (bottom) layer. It's generally made of cork or foam and serves as the underlayment for the flooring, so you don't have to install another material prior to laying it down. This layer also functions as a cushion, making walking on the floor more comfortable and a sound barrier to keep noise at bay.
 
The second layer is the waterproof layer. It is designed to absorb moisture without swelling, thereby not compromising the integrity of the floor. The third layer is the design layer, which features a high-resolution printed image of your choosing (wood, stone, marble, etc). The fourth layer is what protects the flooring from being harmed. High-traffic areas will require a thick wear layer to ensure a long lifespan. 

Vinyl flooring with six to eight layers is also available. These extra layers generally include a clear top-coat layer that adds a polished look to the floor as well as extra protection, a cushion layer designed to make the floor more comfortable to stand and walk on, and a fibreglass layer that helps the flooring lie more evenly and securely.   

How to Choose Vinyl Flooring?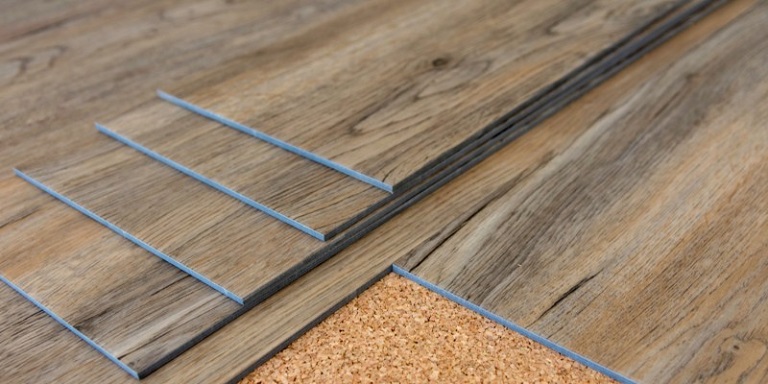 Deciding which vinyl flooring to choose for your home can be a bit challenging. With the many options of vinyl for floors available, it can be hard to know which is the right decision for your project. Here are some tips to help you choose the vinyl flooring that best suits your needs.

Consider the Type of the Room It Will Be Installed
This is the first step towards finding the best vinyl flooring for your needs. What type of room the floor will be installed in? What is the traffic level? If you plan to install the flooring in a moisture-prone area, make sure to choose a 100% moisture-proof vinyl. For high traffic rooms, you will need an extra layer of thickness to stand up to wear and tear. A vinyl flooring with a rigid core will hold up not only high traffic but also temperature fluctuations.

What is Your Style and Decor Goals
Never make a flooring decision based only on its functionality. Your taste matters too so do the overall appearance. So, make sure to take your style into account if you don't want to be shopping for new floors in a few years. One of the greatest things about vinyl flooring is that it allows you to experiment with colours and design, so your style doesn't get compromised.

Think About Comfort Level
Comfort is something one should always consider when investing in new flooring. Vinyl floors generally have a warm underfoot, but your choice will determine the extent of the softness. It goes without saying that a thicker vinyl will provide you with a softer feel above your subfloor. Adding an underlayment under your vinyl flooring will also make a significant impact on the softness under your foot, particularly if you're installing over a concrete subfloor. Vinyl floors with an attached underlayment are available. If you choose them, you won't need to worry about buying an underlayment separately.

Set Up a Budget
Although vinyl is considered an affordable flooring option, when you start to look at rigid core construction, specialized textures, attached underlayments and other advanced features, prices begin to rise. But paying more for these features also means improved durability and longevity. Standard vinyl floors will last you only a few years while luxury vinyl floors can last decades.

Is Vinyl Flooring Good for Pets?
If you have a pet or are looking to welcome a new dog into your home, you might be wondering if vinyl flooring is pet friendly. Yes, it is. In fact, vinyl flooring is a popular option among families with pets due to its durability, moist, scratch and dent resistance properties. Plus this flooring is easy to maintain, making it perfect for untrained potty puppies.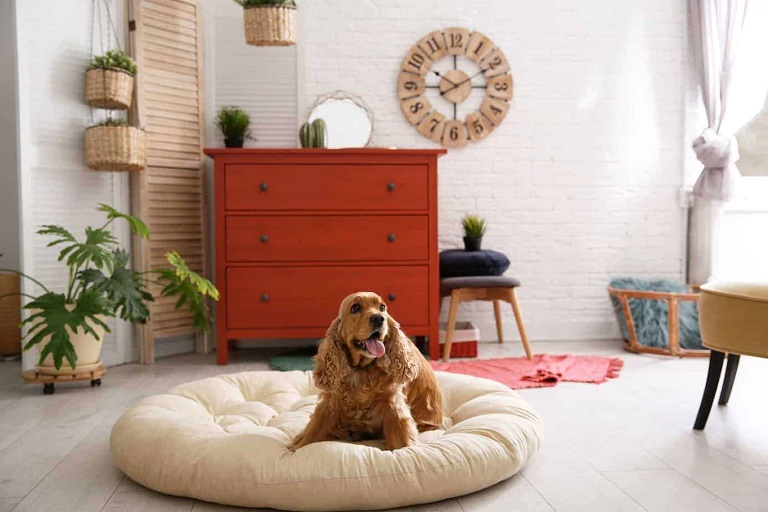 Do You Need Underlay for Vinyl Flooring?
Vinyl floors that are come with a base layer, make the addition of underlay unnecessary. Still, some floors require proper underlayment, especially when the surface beneath is uneven or has issues with damp.