Step Up Your Wedding Décor: Tips To Create A Romantic Ambiance
When it comes to party planning, weddings are a completely different ballgame. They're not only the grandest party that you'll be hosting in your life but also an opportunity for you to showcase your creativity and to have fun.
With all the work required to plan a wedding, it is easy to overlook thinking about the aesthetics of your day. Setting the perfect mood for your wedding is essential as any other component, particularly when it comes to creating that level of romance and intimacy that we all aim for in our weddings.
The first step in creating a romantic ambience for your wedding is to get started with the essentials, hence, the wedding decor. The decor is what gives your guests a feel of the atmosphere and it's also what can make or break the experience when you walk into the venue. You want your guests to get lost in the moment in a way that every picture looks like it was taken out of a magazine — and you want the wedding atmosphere to bring out the romance that is inside you both. To help you out with that, here is some advice and guidance to make your special day perfect.
Select a Colour Palette and Stick to It
Wedding colour schemes are crucial for getting the type of ambience you always envisioned for your big day. Soft pastel shades of pinks, purples, blues, greens and yellows can be used to create a romantic atmosphere. A romantic colour palette is generally light and airy – the lighter the shade, the more romantic it will feel.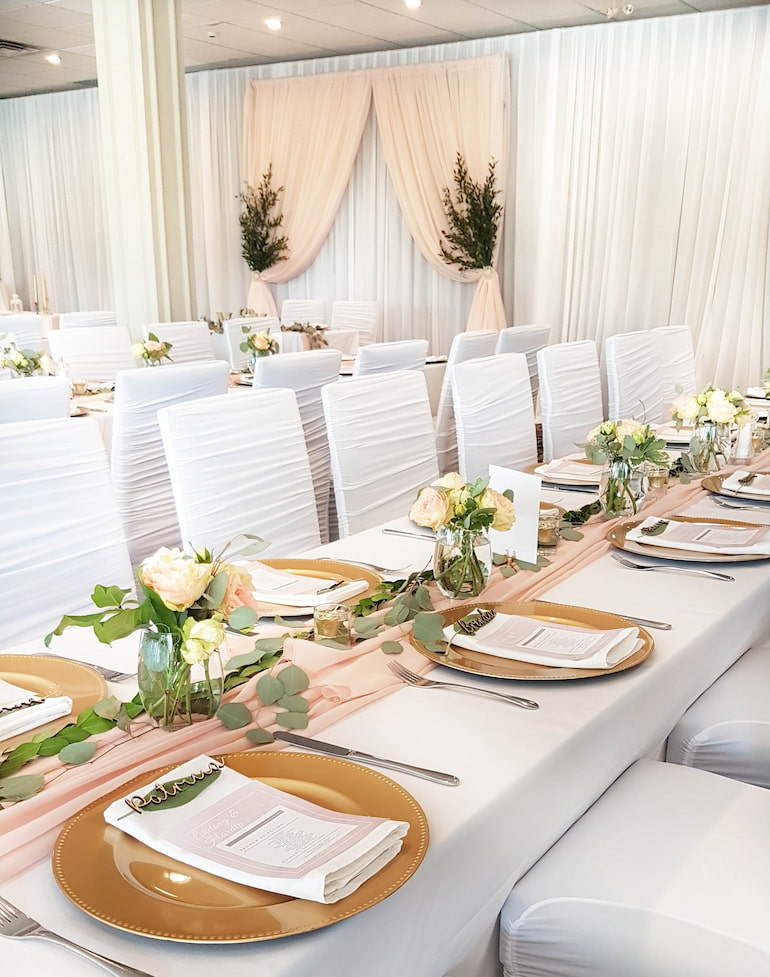 For instance, if your flowers are soft pink, it's best to buy a wedding tablecloth in a colour that matches the softness, such as white, or light peach. Look at what's in the season as this can help you decide on the overall feel of your wedding day.
Add a Sparkling Touch With Pillar Candles
Pillar candles are an excellent choice for enhancing the elegance of a table. They can be used as part of a centrepiece, transforming a simple design like a tray into something unique and beautiful. Pillar candles are perfect for providing that glittering candlelight which is important for creating a romantic ambience in any wedding setting, whether the reception is being held at an upscale restaurant or a quaint country club. This type of candle has been around for many years, but it has only recently become popular in the wedding industry.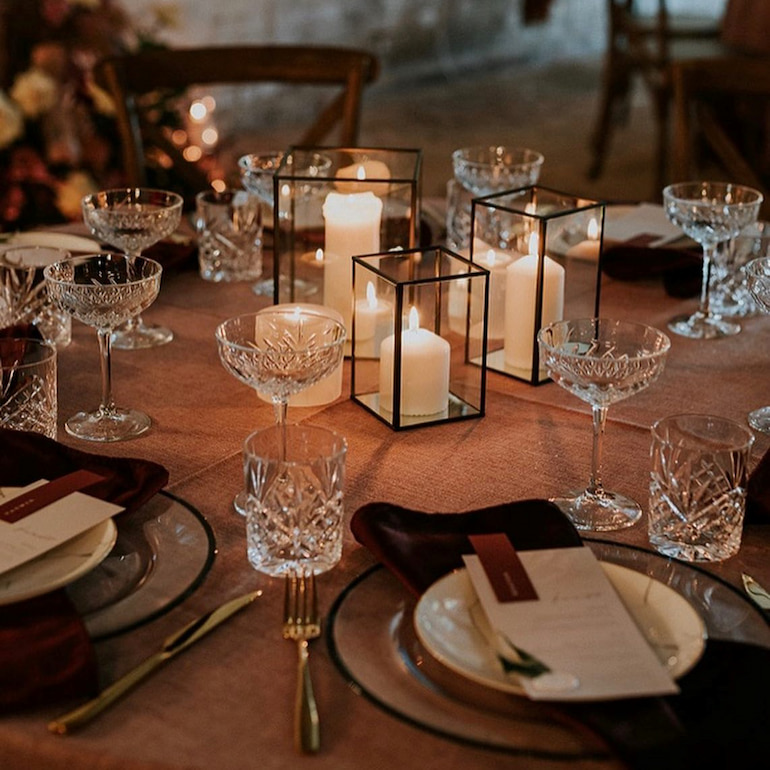 The classic style of pillar candles on the market makes them ideal for formal occasions such as wedding receptions. Because they burn longer and more evenly than ordinary tapers, they are ideal for use as centrepieces at dining tables. Their long-lasting flame also makes them perfect for outdoor weddings, where they can provide the guests with hours of enjoyment while giving the bride and groom an enchanting glow. They are even becoming popular among caterers because they can be used to create an inviting atmosphere that lasts throughout the event.
Do More With Floral Arrangements
One of the best things about flowers is that they can set the mood for any occasion. At your ceremony, design a floral altar or backdrop for you and your partner to stand in front of. You can also use flowers to line the aisle at an indoor or outdoor venue. For an intimate gathering, consider using candles along with romantic flowers such as garden roses and peonies. These types of flowers are large and elegant, making them perfect focal points at any wedding.
If you're looking for a more organic style, consider using greenery with loose clusters of blooms. This look is very popular right now and is perfect if you're having an outdoor wedding in a garden or vineyard setting. Hanging garlands with white flowers or greenery are also great at creating a romantic feel outdoors.
Let Guests Have Fun with a Photo Booth
Photo booths are a great wedding decor idea. They add a fun element to any wedding, and your guests will be thrilled to take home a souvenir from your big day. Photo booths are also a great way to fill "dead time" in-between events at your wedding.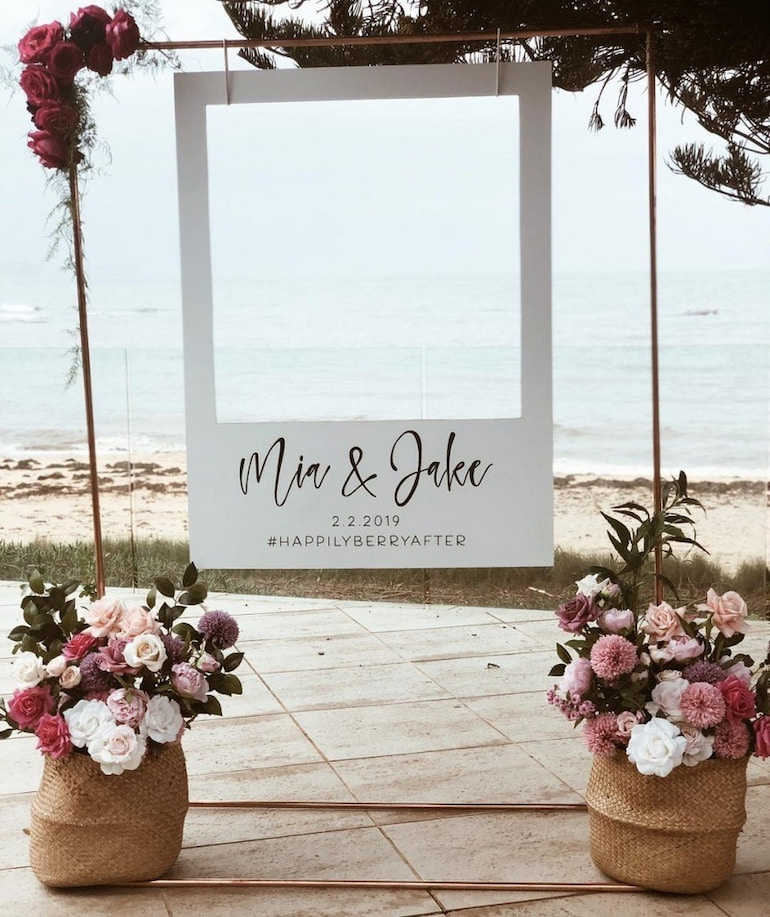 There are different types of photo booths. Some are more traditional with an enclosed space where guests can take their photos by themselves, while others have an open space and someone taking the photos for them. These days, there are also digital photo booths that allow guests to email or text their photos right away!
Many brides and grooms like to personalize the experience by creating unique backdrop designs and providing props. Some even create guest books, where guests can leave a photo booth strip and a message for the newlyweds!
Set the Stage With Music
Music is a central part of every wedding. It sets the tone for your ceremony and can make or break the event. Hiring the right live musicians for your wedding can be a daunting task; you will want to book them well in advance, get references, and visit possible venues to see how they perform live. The right band or DJ will have people up on their feet all night long! You'll need to decide between a live band or DJ, what kind of music you want to play at the ceremony and reception (and maybe the cocktail hour), and which songs you want to be played during special events like the first dance and cake cutting.