Navigating the Skies: Why Do Pilots Need GPS and How to Choose the Best GPS Device?
What do you think when you hear the word GPS? Some immediately think of the screen devices we have in our cars. Others may think of the apps on our smartphones that give us information on traffic and places near us. Then, some associate it with the devices we use while hiking.
Although GPS is all that, its use goes far beyond that.
What Is GPS and What Are the Benefits of Using It Daily?
GPS (Global Positioning System) is a long-range navigating system that provides location, velocity and time synchronisation.
For our everyday activities, we use GPS mainly for navigating and tracking. It helps us find our way home, avoid traffic and discover new places. We can track our fitness activities via fit bands and smartwatches, and we can also track our children and the older member of our families.
The commercial use of GPS is also important. Organisations worldwide depend on its use in construction, transportation, and mining. The use of GPS improves safety, minimises fuel costs and increases productivity.
Besides its public and commercial use, maybe the most important use of GPS is in the military, law enforcement and emergency response. If using GPS is so important for navigating on land, imagine how much more it is for navigating the skies.
The world's air traffic control network is still almost entirely radar-based. Yet, more and more pilots use GPS devices to increase safety and flight efficiency. Having a reliable GPS is essential, so choosing a brand that offers premium products, such as the Garmin handheld GPS models, is always a good idea.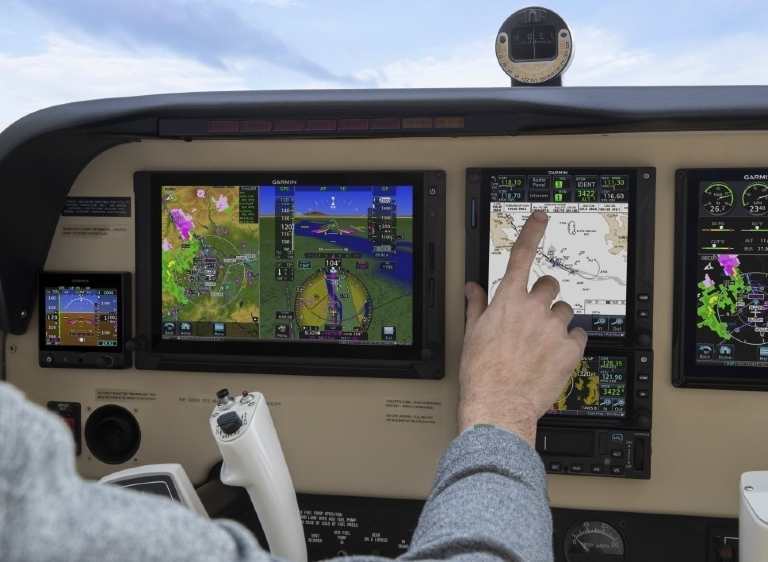 Aircraft pilots must be constantly aware of their position, especially when flying over water for a more extended period. Before GPS and satellites, pilots determined their position in several ways. Every way included teamwork and precise calculations.
One primary way they determined their position was with the help of the sun, moon and stars. Pilots used bubble sextant, a tool for measuring the altitude of a celestial body.
Driftsight was another tool pilots used during low altitude daytime flights. The drift sight was an inverted periscope that extended from the bottom of the plane. Looking at it and using simple geometry, the aircrew could measure the wind speed. This helped pilots determine the difference between the plane heading and its intended track.
And regardless of whether the aircraft has GPS, every basic level pilot today learns dead reckoning. Dead reckoning calculates the plane's current position using the previous position. The pilot takes elapsed flight time and the plane's speed into account.
Why Is GPS Important for Pilots?
Increased Safety and Efficiency
The use of GPS can provide pilots with reliable and accurate information on their position in all the phases of the flight. They can get the info globally, as it's free and available to all.
Throughout the world, pilots use GPS to increase flight safety and efficiency. GPS makes it possible for pilots and air service providers to organise safe and flexible routes for their users.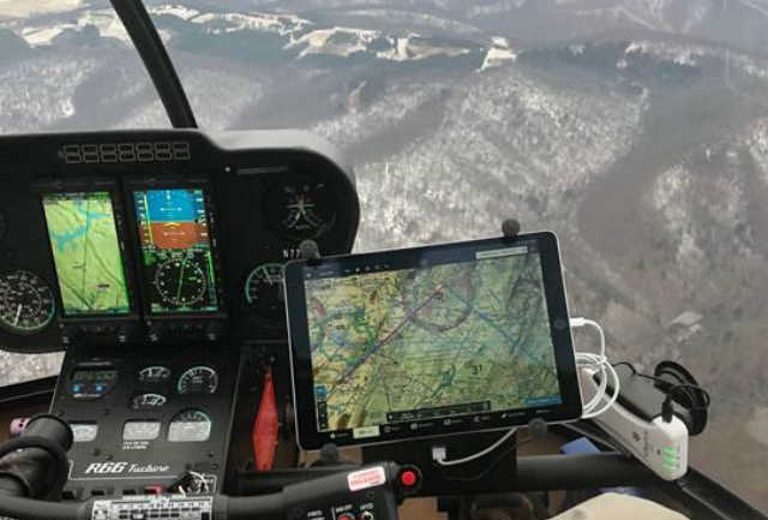 Information on Real-Time Weather
The most important thing about using a portable GPS is having real-time weather.
Weather has been available for pilots in the cockpit for years, but the information has been limited and unprocessed. Many planes have satellite weather features built into system displays, including GPS. But these systems are costly and aren't available for older aircraft.
A portable GPS with weather features costs much less than built-in GPS systems. And pilots can carry them in any plane, from antiques to business jets. The same small GPS devices that many of us have in our cars come with weather capabilities. They exceed the most advanced systems from several years ago, available only in bigger planes and costing tens of thousands of dollars.
Pilots can change plans with more confidence when they're able to see a thunderstorm across their path or potential icing conditions. This is way more valuable than radio communication with ground-based weather services. And all that available on even the smallest planes.
Choosing the Best Aviation GPS Unit
Since GPS is so important for pilots, choosing a trusted brand is very important. Garmin aviation GPS units have proved to be high-quality products that every pilot can rely on.
No matter if you are looking for the best handheld aviation GPS or something a little bigger and with more features, these are the top pick models. They're all excellent choices to consider, suitable for all budgets.
Best Bet: Garmin InReach Mini
This Garmin handheld GPS is very compact, with a large display, making it easy to read. The free Earthmate app syncs your inReach handheld via Bluetooth wireless technology with your compatible Apple or Android device so you can access unlimited maps and aerial imagery. It's also compatible with other Garmin handhelds and wearables.
This small, rugged device provides weather forecast service, so you know what conditions you can expect and delivers an accurate and reliable GPS satellite communication system. If you want a similar model with more features, look at the Garmin inReach Explorer+. This model's a bit more expensive but bigger.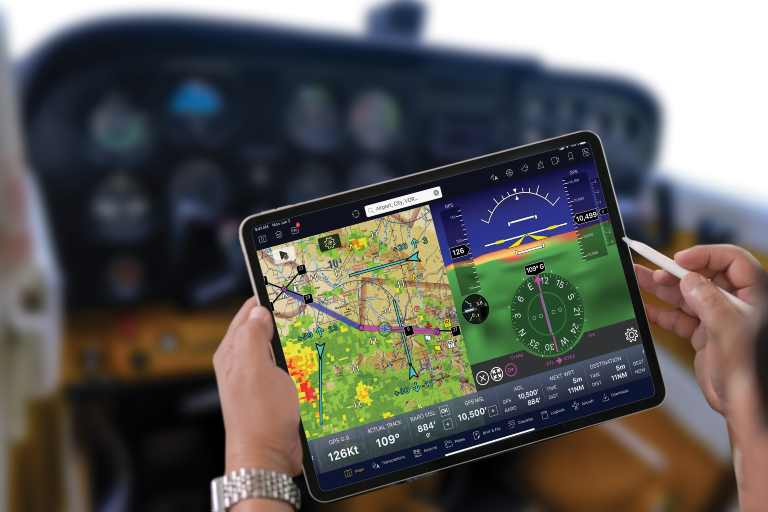 Runner Up: Garmin AERA 660
The AERA 660 aviation portable puts the latest Garmin technology in the palm of your hand, and it carries on its tradition of creating innovative navigators.
While AERA 660 is light, compact and fits in any flight bag, it's also packed with capabilities. It has built-in GPS/GLONASS that, when used together, provide more accuracy than other units that use either alone.
The AERA 660 easily interfaces with compatible devices to cut the cable clutter in your cockpit and improve your flying experience.
Its intuitive, simple touchscreen offers a 3D Vision perspective view that shows terrain, obstacles, airport environment, optional traffic, nearest airport and more. The AERA 660 richly coloured, easy-to-read display in all conditions is a big selling point over other models.
Most Portable: Garmin D2 Air Aviator Smartwatch
What kind of watch does a pilot need? The Garmin D2 Air Aviator Smartwatch with a vivid touchscreen display is designed for flying with style. No matter what your schedule holds, the beautiful AMOLED display brings the watch to life, even in a bright cockpit. The aviation-themed watch face shows your passion for the sky. And the always-on mode keeps your flight information right at hand.
With a durable Corning Gorilla Glass 3 lens, stainless-steel bezel, premium black leather strap and additional silicone band, this smartwatch keeps up with you — from your workout to the office to your next flight.
It has an HSI course needle that you can follow to your destination, so you can easily see if you're left or right of your desired flight path. With weather reports, including METARs and TAFs, see winds, visibility, barometric pressure and more.
To Summarise
Having your personal needs in mind and finding a trusted store is essential when choosing the best GPS handheld. Make sure to choose right and stay in touch with Garmin aviation GPS solutions while navigating the sky under any circumstances.