Garmin GLO 2: The Right Step to Ensure Safe Navigation Through the Skies
When aviation is part of your life, no matter whether it's on a professional or personal level, you're well aware of what's really important when you're up in the skies – the right equipment. Despite all your training and skills, you heavily rely on the right gear for the flights, especially a GPS device which is created to assist you with providing accurate navigation and location data.
Even in times such as these when smartphones have replaced almost everything else when it comes to technology (e.g. radios, TVs, DVDs, cameras, calculators, torches), having a separate navigation device like this one is helpful for your optimal situational awareness and safety. Garmin is a name that's associated with Bluetooth GPS for aviation that truly stands out with the design and reliability of the features.

While they have plenty to offer in terms of equipment designed by pilots for pilots, it's the GLO series that has gained a great deal of popularity as of late. While it all started with the GLO 1 as the robust and highly accurate option for your journey through the skies, the advanced GLO 2 quickly took over with the new and improved features.
What Can You Expect of the Garmin GLO 2?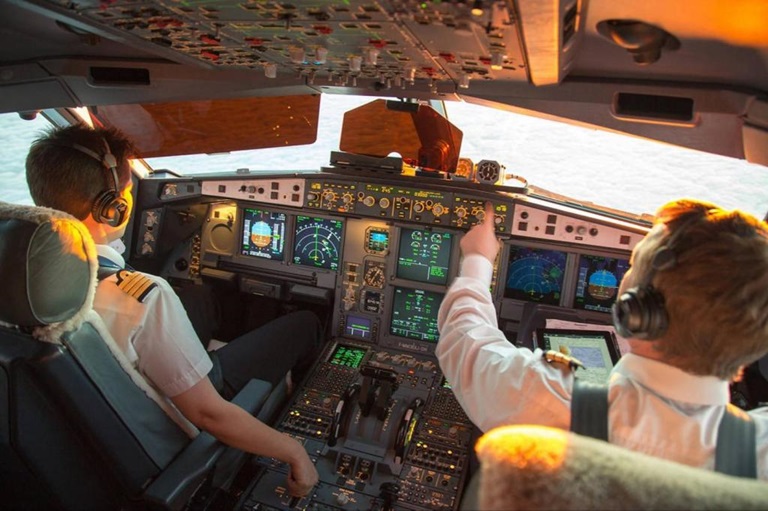 While it's not that different from its predecessor, or other GPS devices nowadays, the Garmin Glo 2 does stand out from the competition.
The Connectivity
No matter what it is you want to check during your flight, Bluetooth GPS connectivity is a feature you'd come to appreciate with this one as you can seamlessly and wirelessly connect the device to your smartphone, tablet, and even several of them. It's perfect for doing some crucial flight planning, and checking the weather, as well as doing smooth navigation. Thanks to the multiple connectivity availability, it's great for flights with a bigger cockpit crew and commercial flights. Simply set them up and go.
The Dual Satellite System
Unlike devices that only come with GPS compatibility, this aviation GPS receiver is also compatible with the GLONASS satellite system. As such, it can connect to up to 24 more satellites at an impressive high speed (20% faster than its counterparts).

This ensures you get high accuracy no matter the weather conditions or the environment you fly over as it's a device that's less susceptible to signal degradation and loss due to obstacles. With this in mind, this device is a must-have even in rural/offroad situations too as it's much more advantageous than your beloved smartphone.
The Accuracy
Don't worry about accuracy with the data – counting on the highly sensitive dual satellite system ensures you get position updates of up to three metres regularly and at a fast rate. The brand, which is known for its reputation, also regularly provides upgrades so you can be certain your GLO 2 will be up-to-date with satellite data.
The Battery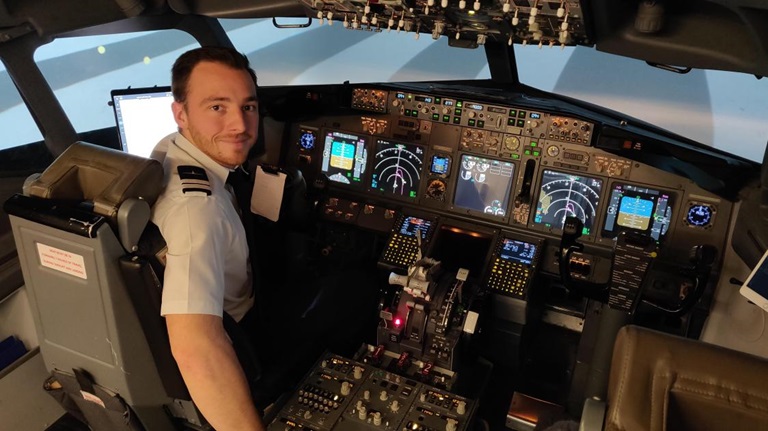 One of the most notable upgrades from the GLO 1 is the battery the GLO 2 comes with. The impressive 13-hour battery life on a single charge makes this device the perfect choice for long flights as you won't have to fear the risk of in-flight interruptions or bother with frequent recharges.
The WAAS Capability
If you want an additional reason as to why the Garmin GLO Bluetooth GPS receiver is a must-have over your phone, this feature is also a huge consideration. Short for Wide Area Augmentation System, it's a feature that enhances the GPS accuracy by correcting the errors in the signal – extremely crucial in situations when you count on precise positioning such as when you're approaching and landing.
The EBF Compatibility
Want to have quick and easy access to charts, maps, weather info, and navigation aids? The Electronic Flight Bag software compatibility the Garmin device is meant for allows you to fully use your preferred EBF tools and benefit from seamless integration with Garmin Pilot, ForeFlight and the like.
The Interface
When you work with a device, the last thing you want is to be too complex. Rest assured the interface of the GLO 2 is user-friendly, so you can count on a smooth operation. This is something you need to be aware of, especially if you get to go through a high-pressure situation. The quick and easy use allows you to access the needed data and do the required decision-making during the flights in no time.
The Warranty
Don't worry about what might happen in case the GLO 2 appears to be having manufacturing defects or you damage it in any way – the company offers you peace of mind with convenient warranty coverage. And they go a step further with their incredible support so if you ever find yourself in a situation where you have some questions you'd like to have answered about the device, or you go through some technical issues, the brand's customer team service has your back.