Steps to Starting Your Own Vlogging Channel
So you want to be a YouTube celebrity? Or perhaps you're simply an enthusiast who wants to share your experience with the rest of the world. Regardless of why you want to start your own vlog, or what you intend to highlight, there are several best practices that will ensure your vlog channel achieves success beyond the approval of your ever-supportive besties.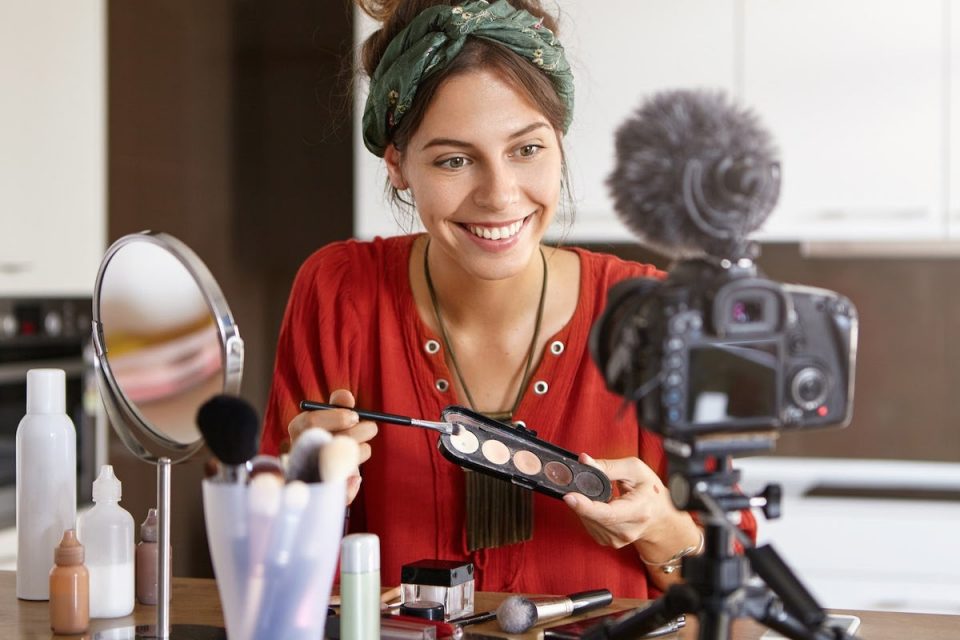 Follow the step-by-step instructions below to produce a high-quality experience, attract your target audience and position yourself to generate cash from your own video creations.
Grow Into Your Own Niche
Unless you are the most fascinating and recognizable person in the world, your charming personality will not be enough to attract a large or even a medium-sized audience. You need a topic that visitors are interested in and will come to rely on.
Determine your area of expertise and ensure there is a market for it. Fast cooking, rapid home improvement methods, makeup tutorials, gaming, and fitness are excellent examples of video subjects that are sure to pique viewers' interest.
Choose something that you are authentically passionate about. Passion comes through for your audience videos as well, and keeps you engaged and excited to create fresh video ideas.
Maintain Professional Video Quality
Nowadays, you can utilise your smartphone's video camera to create a high-quality, full-length film on your iPhone or Android, so there's no excuse for low-quality video. However, successful vloggers understand the importance of having clean, clear videos with superb audio and aesthetics and it's why you hear them recommend a professional vlogging camera kit with all the equipment you may require to get started.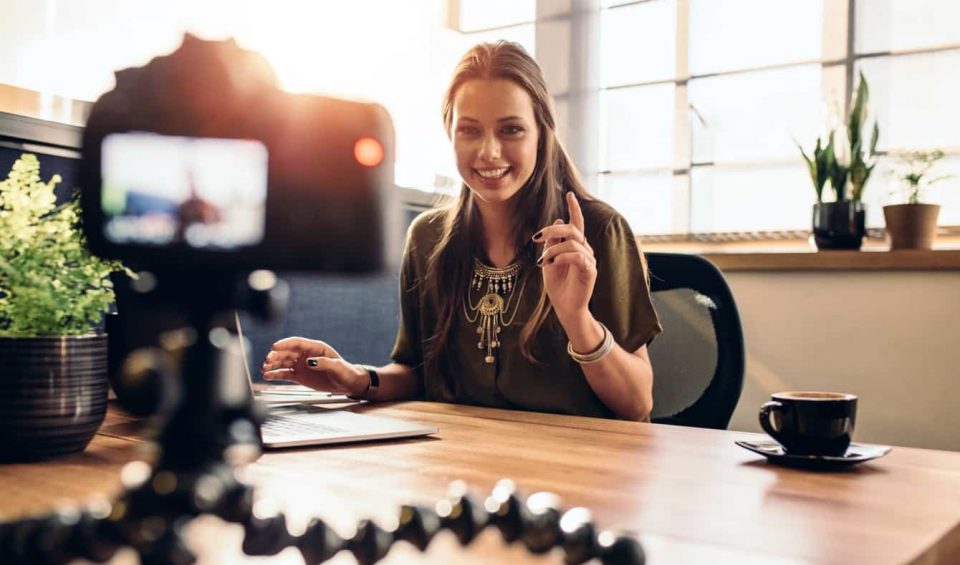 Depending on what you need, or what you lack in your own set of tech devices, there are several options of kits. There are those that include smartphone clamps, ball heads, mini tripods, clamps with shoe mounts, and those that are equipped with mics, clip-on transmitters and power bank holders. Decide what you want to have, choose based on your budget, and find top-notch vlogging camera kit from trusted suppliers.
Camera
Depending on the subject of your movie, you may want to consider a camera with an external microphone port (for better sound capture), an LCD screen that can swivel to the front (so you can see yourself while filming), an AF system (to refocus the camera if you're on the move), and 4K footage (so you can crop and reframe your video and still get quality output).
Lighting
Even the best camera in the world cannot improve the appearance of a badly lit area. When you first start vlogging, look for natural light (either outside or near windows indoors) and experiment with the ideal angles and positions for optimal lighting. If you want to be able to vlog from anywhere at any time, invest in illumination. If you intend to focus your face in front of the camera, this is a decent starting point
Audio
The quality of your audio is actually more crucial than the quality of your professional video. Most viewers are prepared to watch a video that wasn't shot in HD or that was even a touch grainy as long as it was otherwise good. However, distorted, unintelligible audio generally causes people to hit the "back" button within a few seconds of starting to play a video. So getting a quality vlogging camera kit with one or even multiple recoding microphones will be your guarantee you get the message across. As you should!
Editing
Video editing software: Editing your video clips is critical for creating the perfect final cut. This is where the post-production action takes place. You may edit your vlog videos by trimming them, resizing them for any platform, making split screens, and adding captions, music, a title, and text. What's the best part? With the free video editing tools available online, even a novice can accomplish it.
Match the Dynamic of Tone and Visuals
You can begin to discover your ideal audience once you've identified your niche. The next step is to make certain that your video, visuals, and written and spoken words are making sense and go together thematically. This might come to you as an instinct, or it might need a little bit more research. A vlog about Formula 1 racing, for example, would have a significantly different tone, graphics, and attitude than one about the fine art of knitting.
The key to producing high-quality material, whether you're blogging or vlogging, is to deliver value. Education (such as how to naturally get rid of rodents, change your car's oil, or play the guitar) or entertainment (such as commentary, music, and comedy) can provide value. In either instance, it must be captivating enough that the spectator believes they are getting value for their time spent watching you.
Be Unique, Be Yourself
Everything has been done before, as the saying goes. However, it has not been done in your distinct way. Adding your own personal touch to video blogging can be the difference between your chocolate chip cookie instructional and the zillion others out there.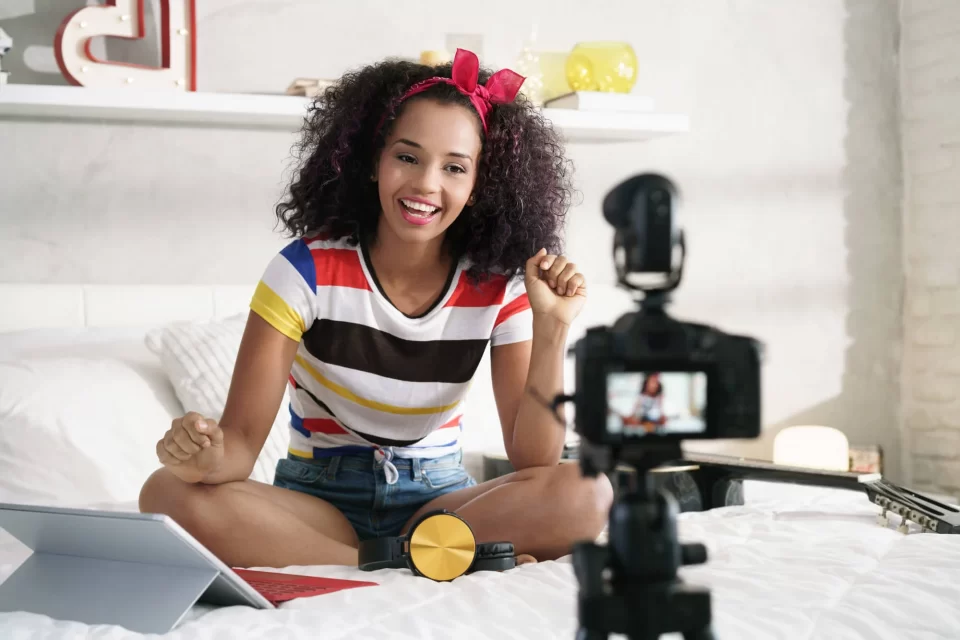 Find ways to distinguish yourself, your channel, or your broadcast. Video titles (using search engine optimisation so they may be found via Google search), your video opening (make a trademark opener), your outro (leave a lasting goodbye), and any catchphrases that you can coin and propagate are all low-hanging-fruit prospects.
Stay Consistent with Your Publishing and Promoting
The concept "Out of sight, out of mind" is real. Make sure you have enough good topics to cover on your vlog so that you can create new content on a regular basis. Make a content calendar to stay on pace, and establish franchises (such as tips, reviews, or recipes) that people can expect to see when they watch your vlog.
Take Your Time
Becoming a successful vlogging rockstar, like anything worthwhile, takes time, dedication, and effort. You're not going to become the next Dude Perfect overnight. Take things one vlog at a time. Begin with an amazing first video that introduces yourself and your vlog, and then progress from there, drawing cues from your most popular videos and developing with the preferences of your audience. With time and dedication, you'll be well on your way to being a legitimate vlogger.