The Whats and the Hows of Pipe Inspection Cameras
If you're a homeowner, a property or a facility manager, then there's an excellent chance that at some point you'll need to address a plumbing situation that simply can't be overlooked. It may be a spontaneous or persistent blockage, a suspected defect – or something as ominous as a tree root rupturing a pipe – but whatever the situation is, there's an excellent chance that it's going to require inspecting a stretch of pipe that's totally inaccessible.
Fortunately, an experienced plumber's going to be acutely aware of the importance of conducting a visual inspection; but tearing through walls, floors or possibly even sidewalks prematurely to gain access to it hopefully won't be how they approach it. They're going to rely on sewer and drain tools that are purpose-built for just these types of situations – and they're going to start by working smart, not hard.
The Right Tool for the Job
When it comes to visually inspecting that otherwise inaccessible stretch of pipe, there's really only one tool to use. Well prepared plumbers know that pipe cameras are the go-to tools for identifying and diagnosing plumbing problems, without the need for tearing prematurely into fixed structures to locate a possible problem.
Capable of covering distances up to 140 meters, light-emitting, waterproof, and offering a 90-degree field of their surroundings, these cameras represent one of the most essential tools at a plumber's disposal. If you can imagine a flexible camera that when fully submerged, is not only capable of revealing the condition of the pipe it's in, but also transmitting its precise location to the person operating it, then you can also imagine just how crucial it is for non-destructive inspections.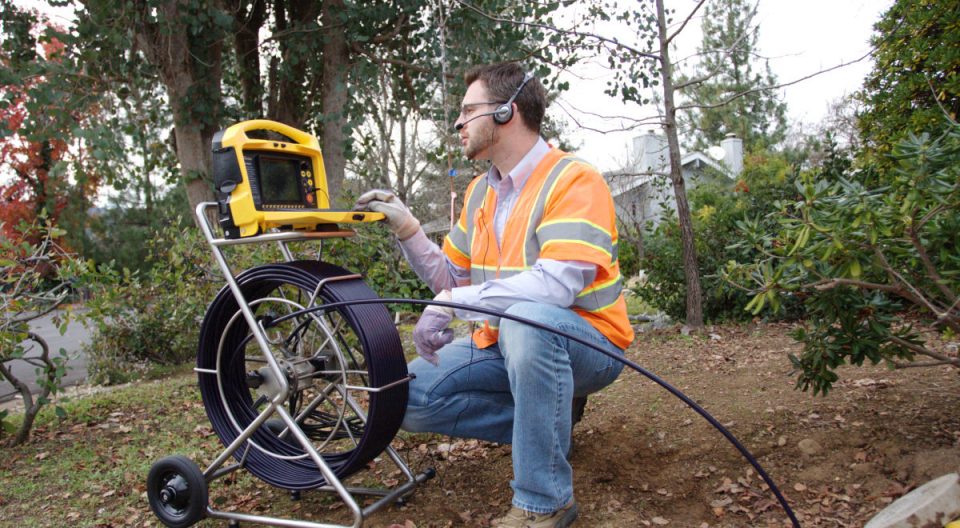 Plumbers aren't limited, however, to using cameras exclusively for locating and identifying problems; and it's not uncommon for them to also be used for any of the following tasks – especially by plumbers who are seriously looking to expand into services beyond clogged pipes:
Performing routine and preventative maintenance inspections
Performing pre-purchase inspections
Mapping previously undocumented plumbing installations and infrastructure
Ultimately, pipe inspection cameras are incredibly versatile, functional, and cost-effective tools for both plumbers and their customers; and the list doesn't stop with just plumbers.
The Right Tool for Many Jobs
Although inspection cameras are commonly regarded as plumber's tools, their scope of usage extends well beyond sewers and drains. They're the perfect tool for other specialized trades – both wet and dry – that require pipes and ducts to be thoroughly inspected, but where accessibility might possibly be far from ideal, among them:
HVAC and natural gas installations
Pipe welding and fabrication
Mine and ventilation shaft inspections
Utility and municipal authorities
Home renovation and remediation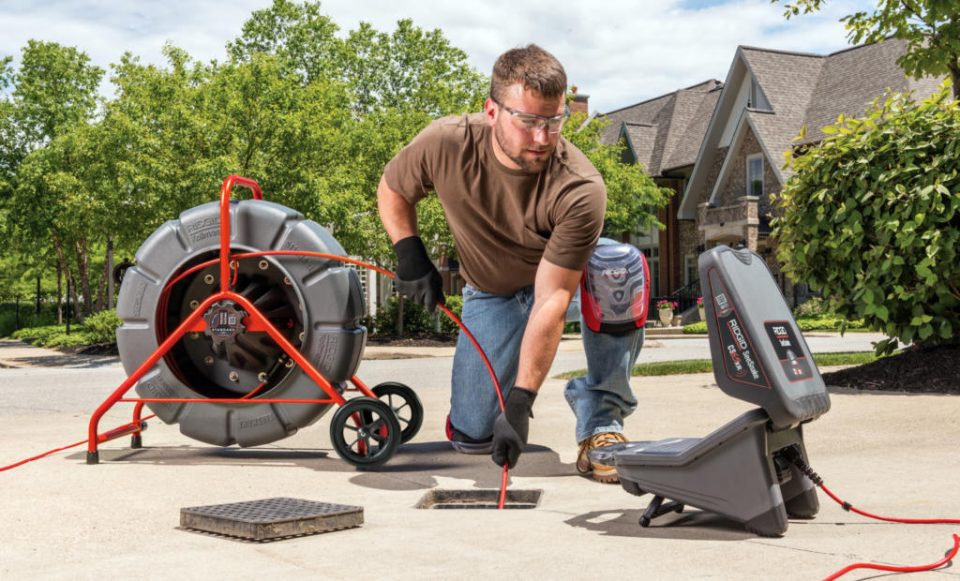 At the end of the day, a quality camera can be used across a range of industries; and because of their portability, they're not limited either by where or when they can be deployed.
The Right Camera Gear
When it comes to exceptionally designed and manufactured cameras, the extent of what they're capable of doing is really only limited by their features and optional accessories. There are 3 features that should be considered benchmarks for quality when it comes to a pipe camera. They're not options, and anything less won't be sufficient.
A Thoroughly Reinforced Outer Cable
A pipe camera cable needs to be more than just waterproof. That it should be highly maneuverable goes without saying, but it needs to be reinforced with fibreglass to prevent it from being damaged, and thoroughly insulated with a PVC layer against both water and other chemicals it may encounter inside a clogged pipe.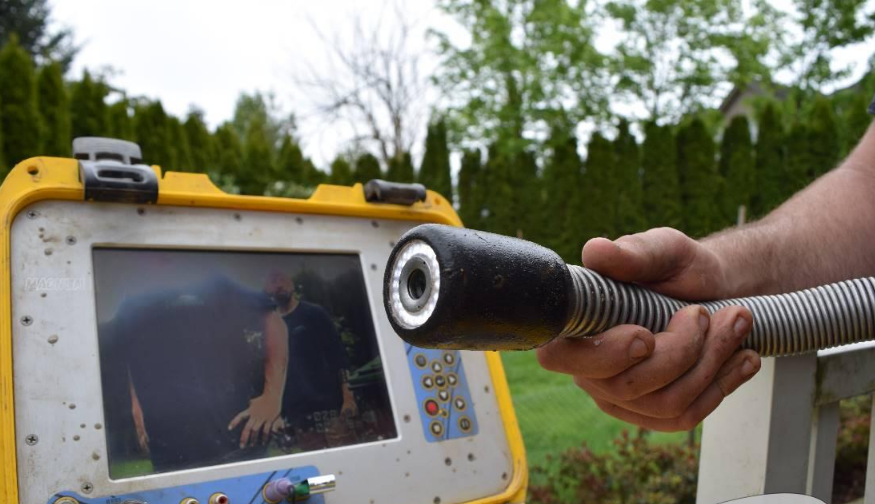 A Top-Quality Camera
The camera head itself should be a high-resolution, waterproof, self-levelling, charge-coupled device (CCD) with sensors for highly detailed imaging and video generation, and equipped with adjustable LED lighting. Importantly, while the camera's weight should be kept to an absolute minimum, its lens should be adequately protected against scratches from unintended blockages, yet capable of performing a full field of view inspection of a pipe's interior and conveying that data quickly back to the operator.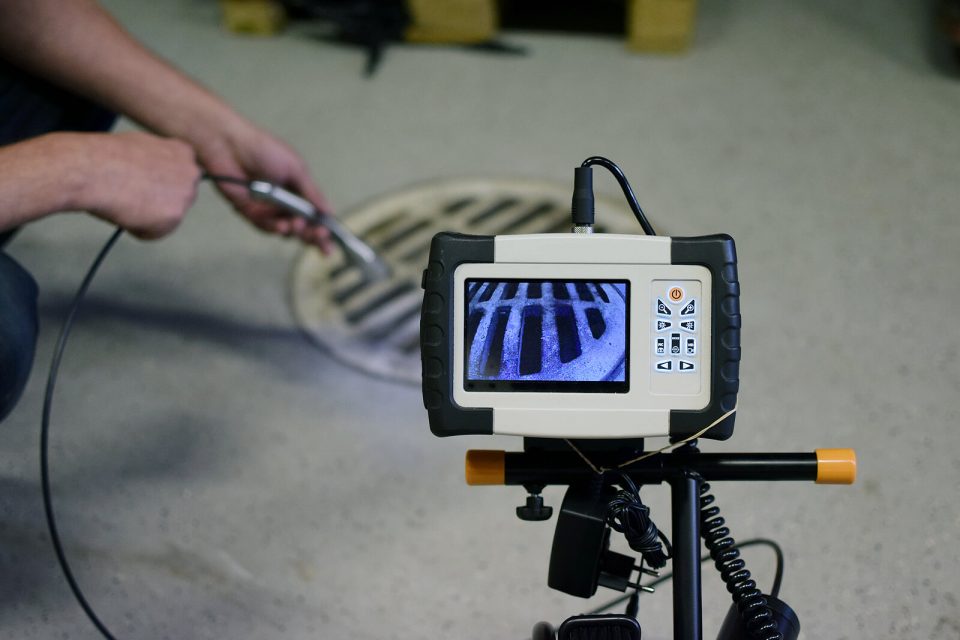 A Powerful Transmitter
The camera head needs to be fitted with a quality tracking sonde for easy depth locating. Ideally, a sonde transmitting a low-frequency signal is best for relaying the camera's position to its operator without taking interference from other bits of surrounding infrastructure; however, not all sondes are the same, and only the best quality cameras are going to make the fullest use of this technology.
The Conclusion
At the end of the day, for any professional who's likely to be involved with clearing, inspecting, or repairing pipes, pipe cameras are irreplaceable tools of the trade. And, as part of a much larger high-tech complement of compatible sewer and drain tools, it gives them the ability to detect and troubleshoot virtually any underground problem – whether it's water or cable-related – in an instant. The choice is clear: if you need the services of a plumber, make sure they're equipped with the best equipment for the job; and if you're a plumber, make sure your customers know that the equipment you're using is the absolute best in the business.