Power Point Sockets: Differences in Residential and Industrial Applications
Australia and the UK have countless things in common. One less obvious is the switchable safety features of power outlets used in homes. Both countries use a 230V residential power supply (recently reduced from 240V in Australia), which powers appliances and devices with 'on' and 'off' switchable sockets. This is also shared by our Kiwi neighbours, but rarely found anywhere else. The benefits of having to flip a switch before you can use anything are more than obvious. The first is increased safety, especially for the kids, and the second is that you can leave everything connected without running into higher electricity bills when appliances are on standby mode (yes, there are savings here folks). Similar designs are carried on in industrial sockets, but these are built for higher power loadings.
Residential Power Point Sockets
Outlets or sockets used in Aussie homes come in different configurations. All have 3 pins, a neutral, active and earth line, and a range of 'gangs' or the number of individual connections. Most common are 2 gang power point sockets that connect two separate appliances at once. There are also single or quad gang outlets, with 1 or 4 connections respectively. Every gang has at least one switch to turn the power supply on or off. There can also be an additional switch for the entire unit. These are safety features that prevent electrocution in case of faulty wiring or socket damage, and when kids get curious. Switches also allow you to keep all items connected, and have the power supply switched off to save on consumption.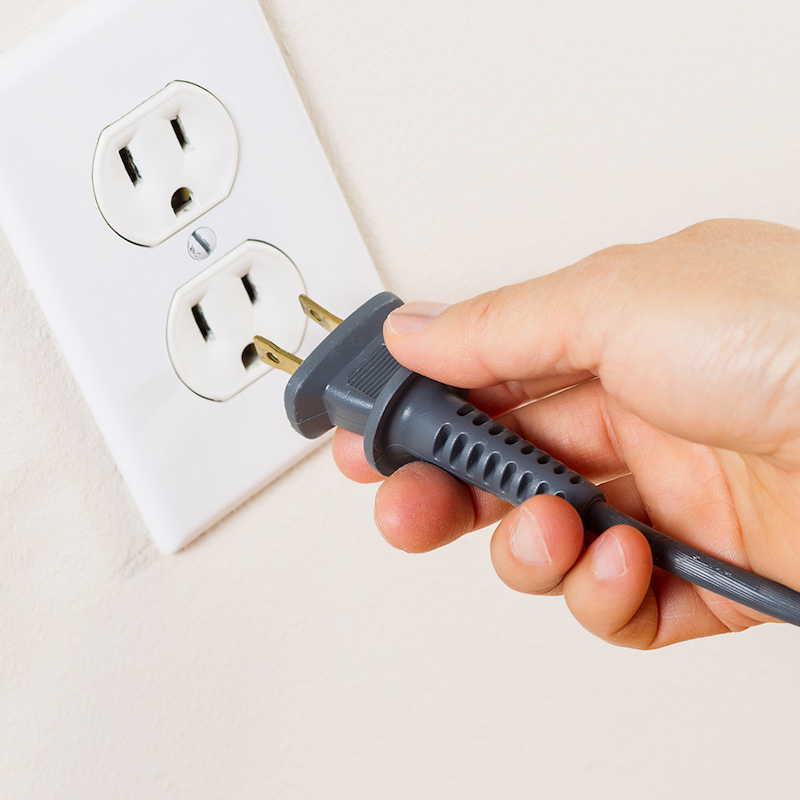 You'll find different designs, colours and features. Sockets can be mounted vertically or horizontally, and besides the standard variants that stick out of the wall, there are recessed sockets that sit flush to the wall surface. Different colours allow you to have sockets that integrate will the room, or stand out. It all depends on what you like. Recent additions, like USB power points, either integrated or standalone units, let you charge phones, tablets and other portable devices without the need for adapters. There are also smart sockets, which can be programmed to be turned on or off with a simple swipe on your phone, and from any location. This feature is also good at lowering power bills.
Additional safety features include spring-activated socket covers, and these are typically found in bathrooms, kitchens and garages. Sockets for outdoor use are weatherproof, most with an IP66 rating and protective flaps. Slider power switches instead of rockers are more common here. These socket outlets are built to higher standards, and cost a bit more.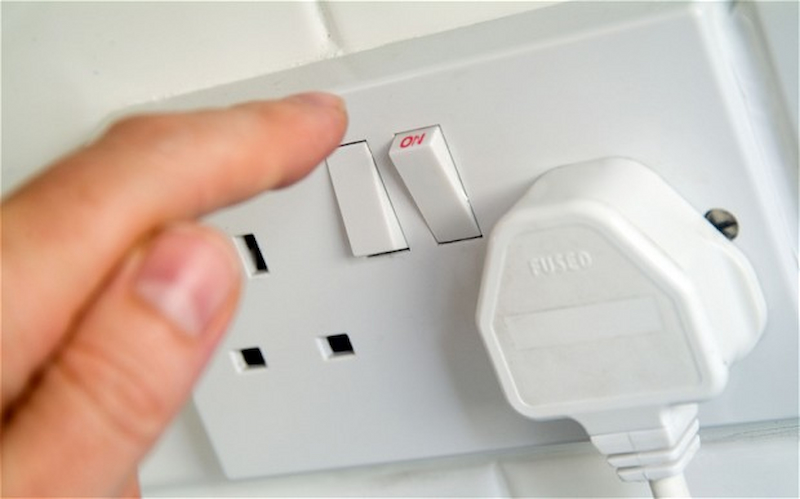 In terms of materials, domestic sockets for internal use are made of durable impact and fire-resistant polycarbonate. The same material is found in socket covers and casings. Voltages are standard 250V, while current loading varies. Standard power point sockets are rated at 10A, but higher amperage is available, especially in those used outdoors. Higher loading means you can run heavy machinery and appliances with high power needs, like aircons and ovens.
Industrial Power Point Sockets
Industrial sockets are completely different. They look nothing like typical indoor sockets, and their build is on another level. This is because they connect machinery and equipment with higher power needs. Here sockets with a 500V rating are standard. In addition, industrial electrical supply is three-phase, meaning additional wiring for better consistency and added safety in cases of power failures or defects.
Sockets used in various industrial or commercial settings have a 3, 4 or 5 pin configuration and can only accept the corresponding plug. Pins can resemble those in domestic sockets, or are round. This is to ensure that the right equipment is plugged into the right socket.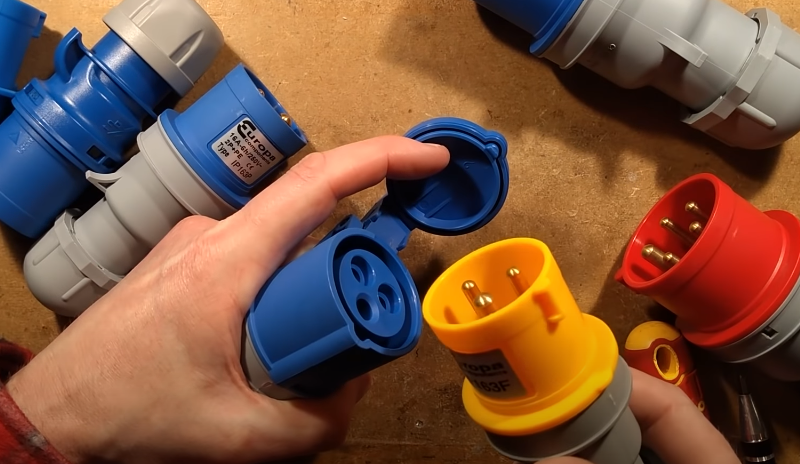 The build and materials are also different considering they need to function without fault in a range of potentially hazardous settings. Industrial power point sockets have to stand up to liquids, chemical spills, high temperatures, UV rays, impact, and explosions. They are built of heavy-duty plastic outer shells, and often have metal cladding covers as a protective feature. In addition, there is ample use of rubber sealing, so no water, dust or liquids disrupt the connection. Inside connections are made of highly conductive metals, and the whole socket is sealed and reinforced in multiple sections.
The power ratings also differ, from 10A and 250V like home sockets, to 200A and 500V in heavy-duty applications.
Replacing and Buying Power Point Sockets
There are several types of industrial outlet sockets. Instead of rocker or slider switches, there are separate knobs with 'on' and 'off' positions, and these are locked into place to avoid accidents. As to the way they are mounted, there are surface mounted, angled and straight sockets. Also, there are inlet sockets with protruding (or 'male') pins that accept 'female' plugs.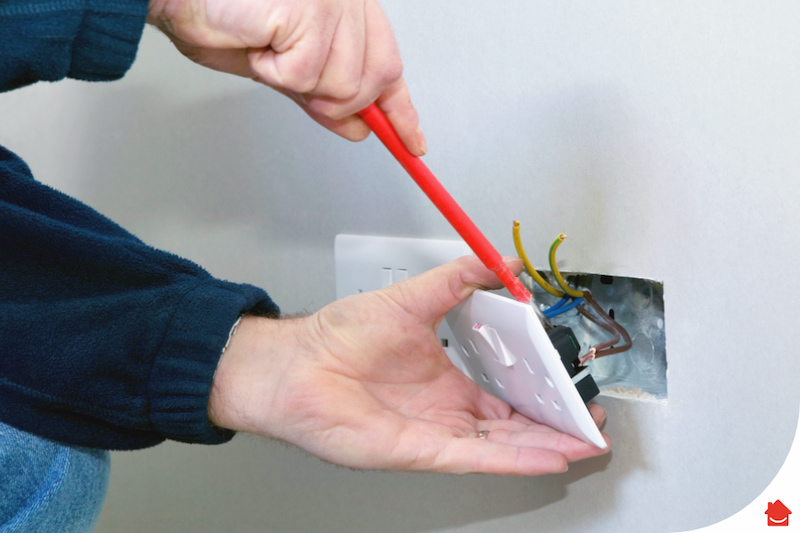 The obvious time to replace a power point socket at home is when there are cracks or damage in the casing, when the socket is hot to the touch, or when there are sparks or burning smells when connecting and disconnecting appliances. These are simple to swap out yourself by following basic safety procedures, or you can have a qualified electrician do the work. Industrial sockets should last longer, as they have a much better build and longer warranties. This is also reflected in the price. Sockets used at home are relatively cheap, for the basic designs anyway, whereas switchable heavy-duty industrial plugs for high loadings can cost hundreds. Search for sockets online, or get them in-store from dozens of retailers and wholesalers around the country.