Steps to Choosing the Perfect Footstool For Your Living Room
If you're looking for a stylish, yet affordable way to enhance your living room's look without draining your wallet, then a nice footstool can be the perfect solution. Not only do footstools & ottomans work as gorgeous decoration elements for every living room, but they're also great as extra storage, extra seating and even as coffee tables.
So, if you suddenly got tempted to get a gorgeous ottoman seat for your living room, know that you'll undoubtedly come across the huge range of choices the market nowadays offers. This is why we put together a couple of great tips to help you choose the right option.
Choose the Right Material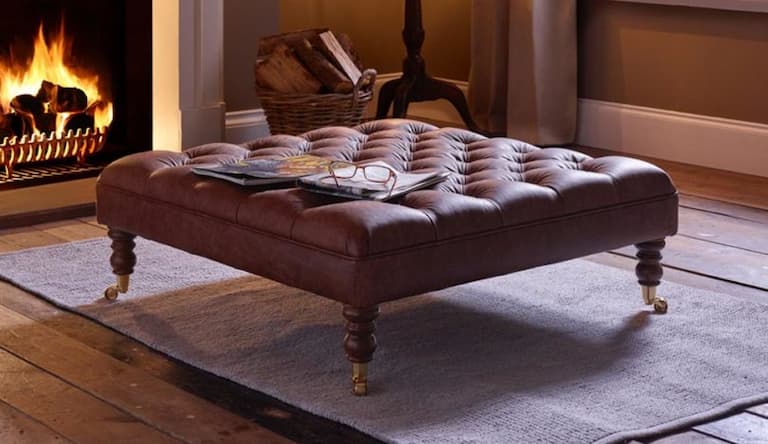 Before you decide to explore the footstools Australia wide furniture shops offer, know that these gorgeous furniture elements can be made of many different materials and not all of them are equally good.
For instance, leather is a very popular choice when it comes to footstools. Not only is it a natural material that looks very elegant and lavish, but leather is also very breathable, durable and features high-tensile strength as well as good heat insulation for keeping you warm in winter and cool in summer. Leather is also very resistant to tearing, flexing, puncturing, wet and dry abrasion, fire, different fungi and chemical attacks which makes it the perfect material for upholstered furniture elements.
In addition to leather, cotton upholstery fabrics are also a great choice when it comes to ottomans & footstools. This is due to cotton being one of the softest and most breathable upholstery materials that offer ultimate comfort while letting the material breathe and allowing the air to circulate. Cotton materials are also completely washable as well as resistant to abrasion, which makes them the perfect material for people with sensitive skin and other skin conditions.
Some cotton upholstery materials can be blended with wool materials which are considered one of the best furniture fabrics without any doubt. Wool materials are very comfortable, durable, hardwearing and look warm and cosy at the same time. But the best part of wool upholsteries is that this fabric is resistant to fire, mould, mildew, stains, different allergens and repels moisture very effectively.
Get the Right Size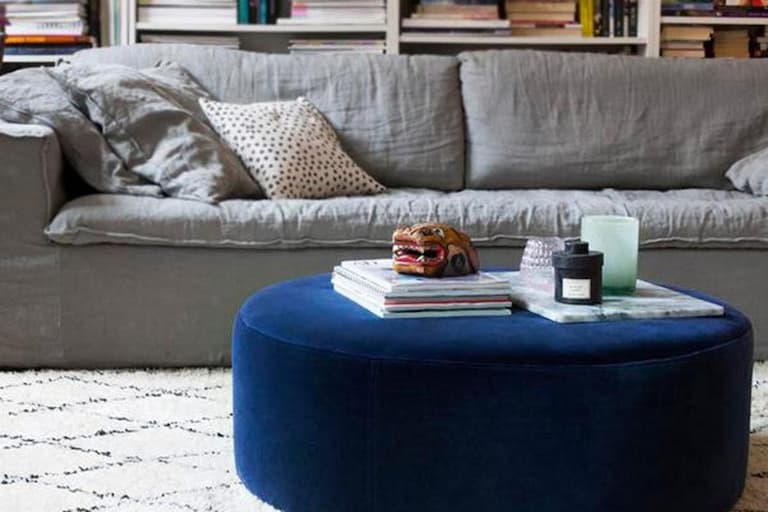 Deciding about the material is not the only thing you should consider before you throw yourself into searching for footstools Australia wide, since size plays a big role in the footstool's overall appearance and how it impacts your living room and comfort too.
For instance, if you want to prop your feet up the footstool while having a cup of coffee, make sure you choose one that won't be taller than the furniture you're about to sit on. Such footstools have a height of around 35cm, but this doesn't mean that you shouldn't choose a shorter one you can carry to different areas of your home and rest your feet while sitting on furniture seats featuring different heights.
On the other hand, if you're looking for an ottoman that will serve as an extra seat for your guests, then make sure that it's also shorter than your living room couch, but still a little bit taller than the one you're about to rest your feet on. This way, the person sitting on the ottoman won't feel like they're sitting on the ground, and you can still use it to prop your feet.
Some ottomans can also feature opening lids and they're known as storage ottomans. Such ottomans usually feature sturdy construction and can be also used as portable, yet stylish coffee tables. If you're looking for this kind of ottoman, make sure that it's tall enough so you can comfortably reach for your cup of tea or coffee, and accommodate different stuff inside.
However, don't forget to consider your living room size and the overall décor. If you're choosing an ottoman for your small living room, then a too tall and bulky one may overwhelm the entire space and ruin the cohesion of the entire room décor. On the other hand, choosing a too-small one may not be as functional as it should be. So make sure you opt for your room and choose with functionality on your mind.
Pick a Gorgeous Design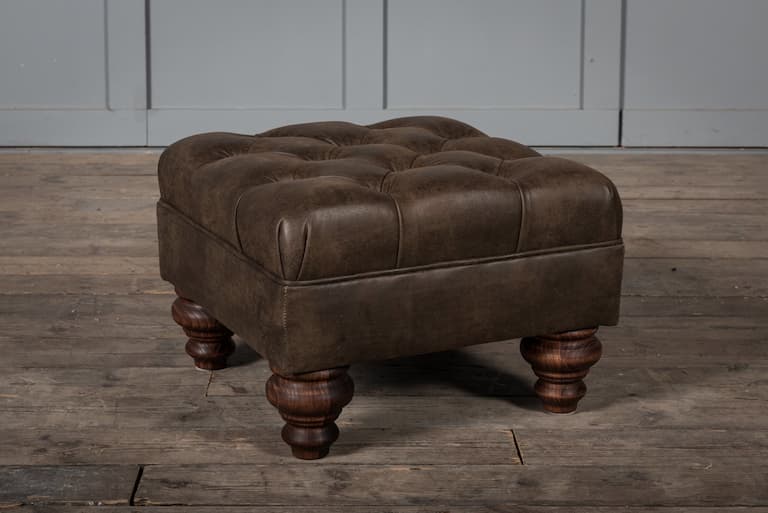 So, starting from the leather upholstered ones, they're perfect for adding a dose of luxury and elegance and work perfectly in almost every living room style. On the other hand, there're also modern footrests featuring sharp and straight edges and lines and sleek designs which are perfect for every minimalistic, contemporary, industrial or Scandinavian-styled living room. Such footstools are usually upholstered in fabrics featuring different colours, and can also come with wooden legs.
The range of different colours, styles and designs on the market is huge, so make sure you unleash your inner designer and choose the perfect stylish option for your home.
Where to Place a Footstool?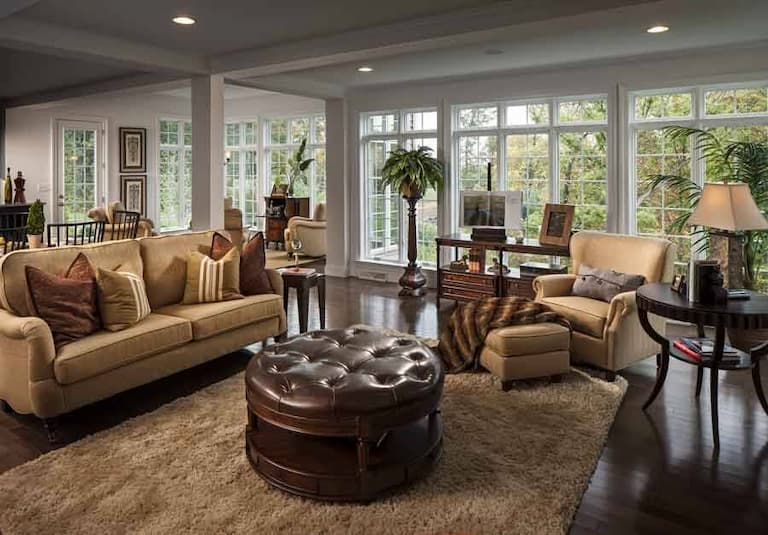 One of the main purposes of a footstool is to rest your feet on, and if you're looking for one of these, you're obviously going to place it near your favourite resting spot. But footrests aren't intended just for resting your feet, since they also work as a great decoration element for every living room out there.
So, if you're in need of something extra for your living room, you can always go for two identical ottomans and place them across from your sofa or the coffee table. This way they will also work as extra sitting options or side tables while elevating your living room décor to the next level.
A new ottoman can also become the focal point of your living room since it can act as the ultimate accent element. So, make sure you place it in front of your fireplace, under a console table or anywhere you feel it'll steal the attention once somebody enters your living room.
Don't be afraid to experiment with these gorgeous furniture pieces. As long as you're willing to get out of your comfort zone, you'll see how your new footrest becomes a universal furniture element and the most lavish decoration at the same time.