Steps to Choosing the Right Bedroom Covers
Are you sleepy and irritable when you wake up in the morning? Your bed linens and pillows may be responsible for this. Of course, various factors influence the quality of your sleep, including your mattress, health, outside sounds, eating habits, daily activities, and so on. However, if you're often wondering why you're not sleeping well or waking up refreshed, it might be time to look into your linens and pick the appropriate bedding for restful sleep.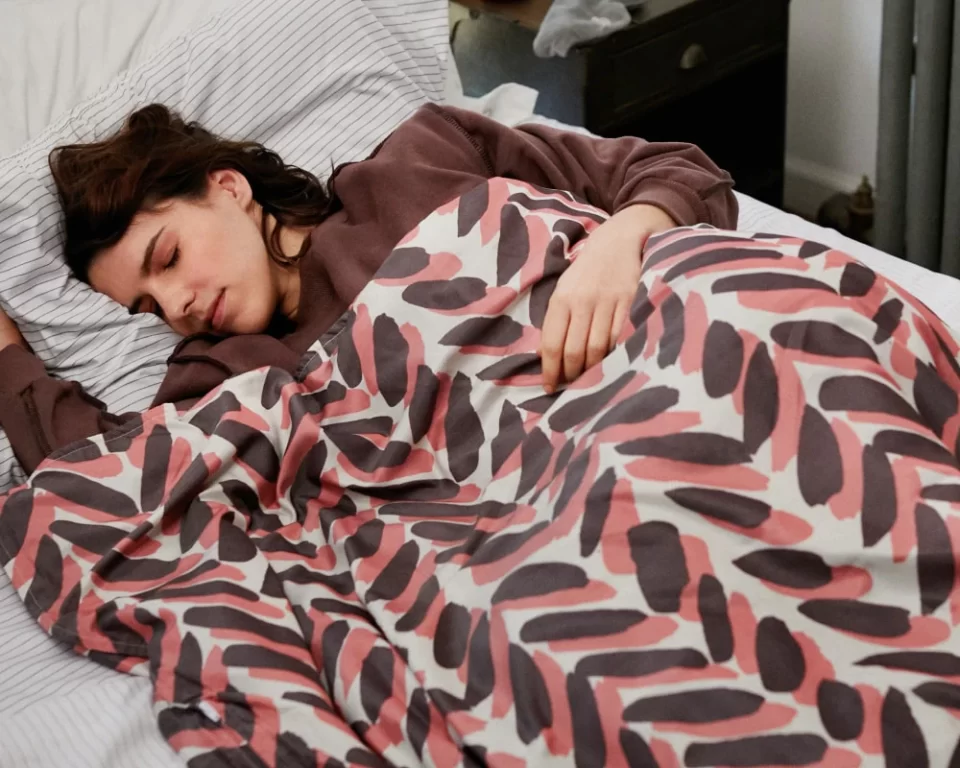 Best Materials

Not all bedding materials are made the same. They all have different characteristics, pros and cons. They give out different warmth and cool; some are breathable; some look very pretty; some give out comfort and some luxury. It all depends on your preferences and lifestyle.

Cotton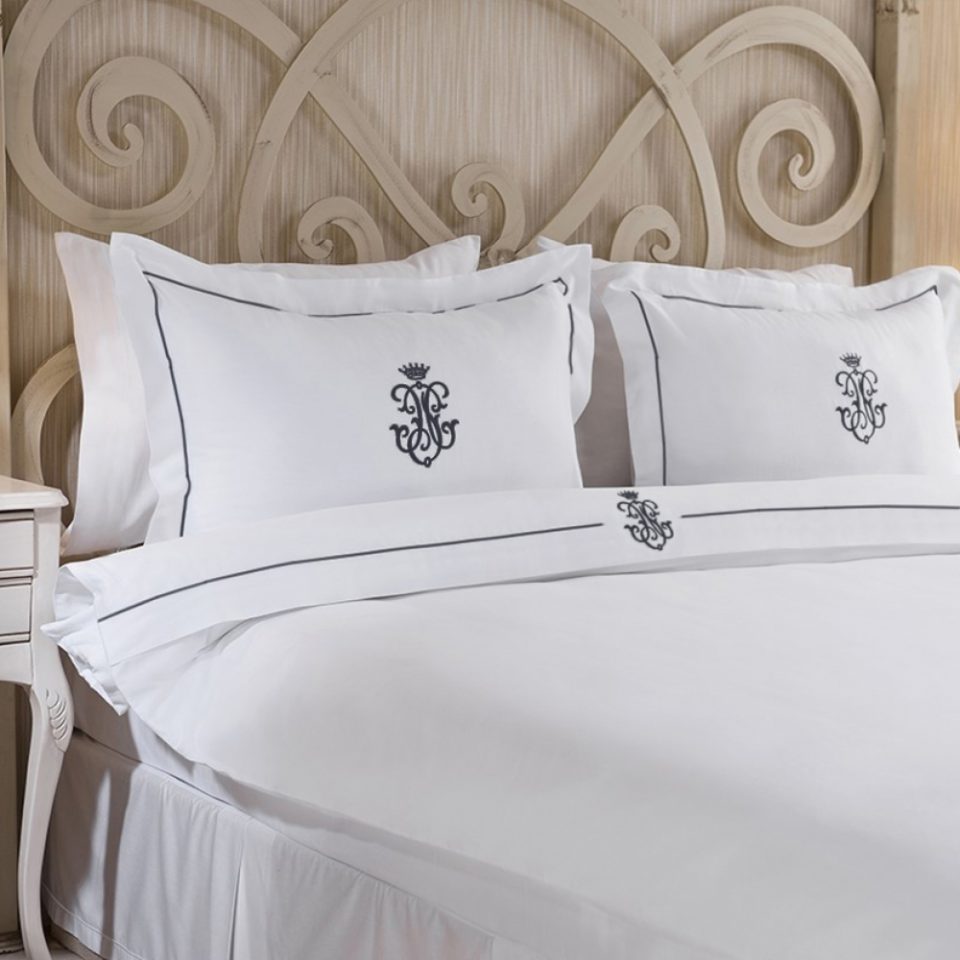 Cotton is one of the most popular materials for bedding. It's very comfortable and soft; it's highly breathable and easy to clean and maintain. It keeps you cool and doesn't contribute to sweating while sleeping. Plus, you can always put it in the washing machine. There are several varieties of cotton, different fibres and weave patterns.
Egyptian Cotton – luxurious, super soft, smooth;
Pima Cotton – soft, feels natural, durable;
Upland Cotton – most common, medium soft;
Cotton Jersey – always knitted, not woven, soft;
Percale – plain weave, cool texture;
Flannel – traps body heat, soft, snuggly.
Linen

Manufacturers use flax plant stem fibres to make linen. Linen sheets, pillowcases, and duvet covers are long-lasting and hypoallergenic. If you want a breathable covering for a bed that's also moisture-wicking, linen is the right choice for you. After some time, these bed covers soften and strengthen as you use them. They are also very affordable, and if you don't mind a few wrinkles, linen bedding is just as easy to care for as cotton.

Silk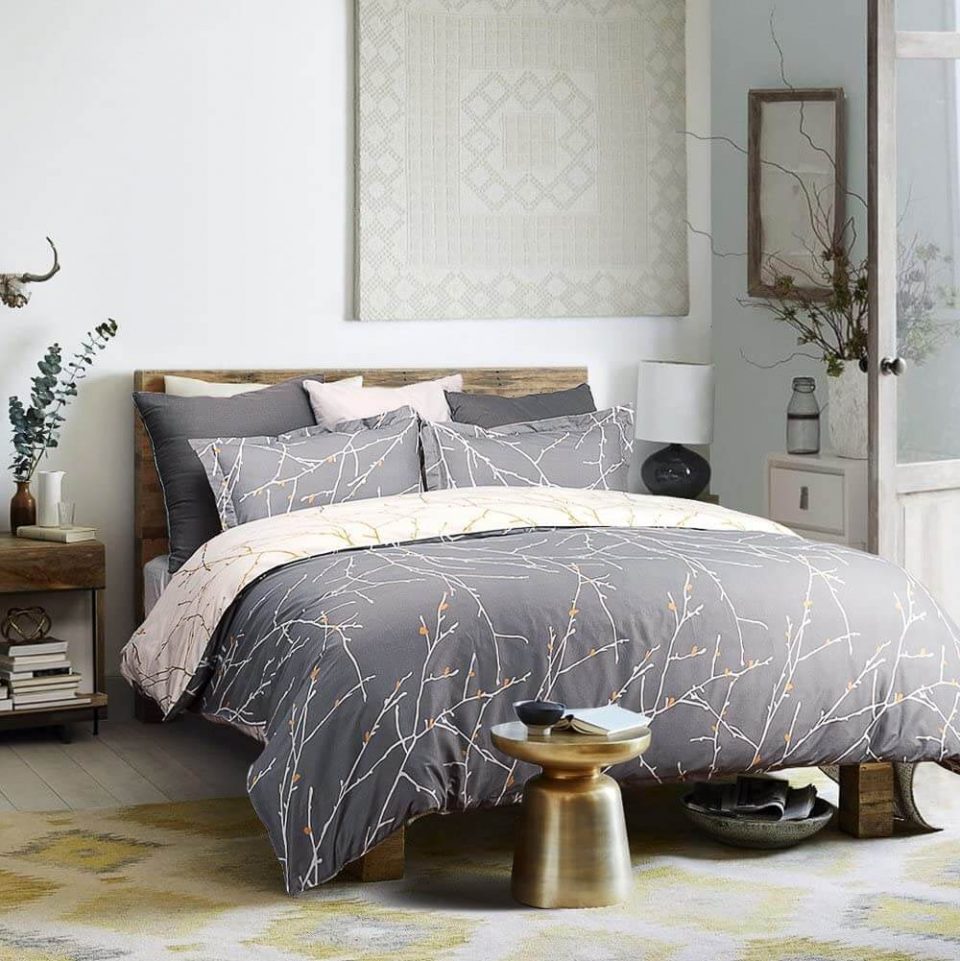 This luxurious and soft material is made from silkworms. Silk is a soft fabric that lets you enjoy your time in the bedroom and is among the things that can help you relax. It works well with the body, providing the best temperature and deep sleep. Silk is resistant to moths and dust mites, so it's perfect for people with allergies and asthma. Good for both summer and winter, silk is the ultimate temperature controller. Of course, the negative to silk is its hefty price tag and the fact that it requires special care. Still, if you want to be genuinely pampered, invest in a set of silk sheets.

Polyester

Polyester is an artificial material created from the same polymers that can make plastic bottles. It's famous and used worldwide because it's very affordable and robust. It's durable and can last for years to come. Polyester covering for a bed is easy to maintain and clean, and it's wrinkle resistant. It won't shrink and holds its shape. Plus, it dries quickly, and it's lightweight. Some of its disadvantages are:
Not breathable;
Temperature-sensitive;
Maybe allergenic;
Slippery.
Bamboo

Bamboo sheets are produced from the bamboo plant's fibres. The fibres are then spun into yarn, which is then treated into strands, and they're weaved into the velvety smooth bed sheets that we use. Bamboo fibre bedding is famous for being super soft and long-lasting. If you're a hot sleeper, bamboo bedding is perfect for you because it can regulate temperature and adjust your body's heat. It's very durable because of its long fibres. Plus, it's hypoallergenic and absorbs moisture leaving you dust, mite and mould free.
Blends

There are a variety of blended textiles available, with the majority of them containing some kind of cotton. Cotton/polyester is the most popular, but cotton/bamboo, cotton/rayon, and nylon/polyester are also available. Blended textiles are typically low-cost, long-lasting, and wrinkle-resistant, making them excellent for children's bedding.
Colours and Patterns

One of the best ways to add pattern and depth to a bedroom is to mix and match. If you stay close to colouring and shades with your bedding collections, you will have a lot of combinations to create. This way, you'll be equipped with bedding every time of the year. Your bedroom has to be harmonious, calm, relaxing and easy on the eye. It's where you rest and want to have a good night's sleep.
Colour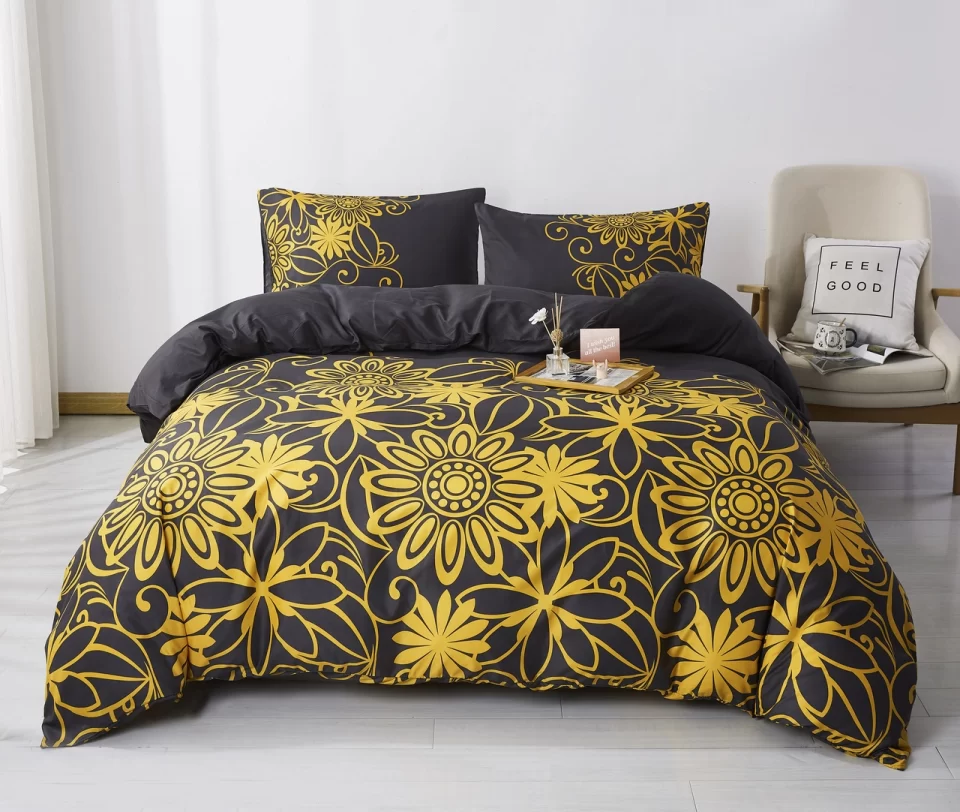 To get on a good start, choose a colour pallet first. You can match it with your lamps, carpet or curtains. Several colours are suitable for the bedroom. The first one is blue. It's the colour of the sea and the sky, and it's a reminder of calm and relaxed times that promote serenity. This colour allows you to sleep longer and healthier. Black is not a popular choice, but it's not distracting because it doesn't stand out in the dark.
Pastel yellow can be very soothing, and green will help you fall asleep faster. It's calming because of its presence in nature. And, of course, white. This is the most common choice and, for some, an obvious one. It gives you a clean look and works with any other colour. Experts say you should avoid purple, red, dark brown, dark grey and gold because they can be overwhelming, distracting and gloomy.
Pattern

When it comes to decorating your bedroom and covering your bed, patterned bedding can look beautiful, and there are plenty of patterns to pick from. Patterns aren't the best thing to lean towards if you're fighting to get a good night's sleep. But if you choose the right one, it won't stand in the way. You should know that your patterned bedding might clash with other elements in the interior. If this bothers you, work to create your bedroom around the pattern rather than the other way around.
Avoid patterns with a lot of colour contrast. A better way to go is with more subdued and neutral colours. You can get patterns that aren't very complex. Even muted tones and really simple designs can be pretty easy on the eye without interfering with your ability to sleep.