Types of Electric Patio Heaters: Step Up Your Outdoor Game
The right outdoor patio heater will allow you to still be able to relax in your idyllic backyard when the weather gets colder. Patio heaters are designed to withstand any weather conditions as long as they're properly placed. They have the power to create a warm and cosy outdoors atmosphere and let you enjoy the fresh air.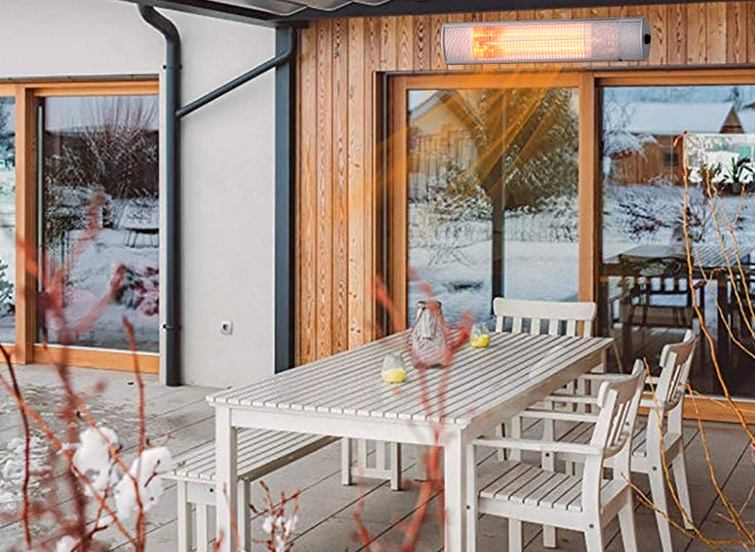 A Radiant Heater That Offers Comfortable Warmth
A radiant heater works by emitting infrared energy and is powered by electricity. You should install the radiant heater above the area that you want to heat because that way it will emit the warmth directly to the people and be more efficient. Radiant outdoor electric heaters have the capacity to warm up quite a large space because they radiate the heat through the air. That's actually the best feature that this outdoor electric heater has and the reason why people chose it above anything else.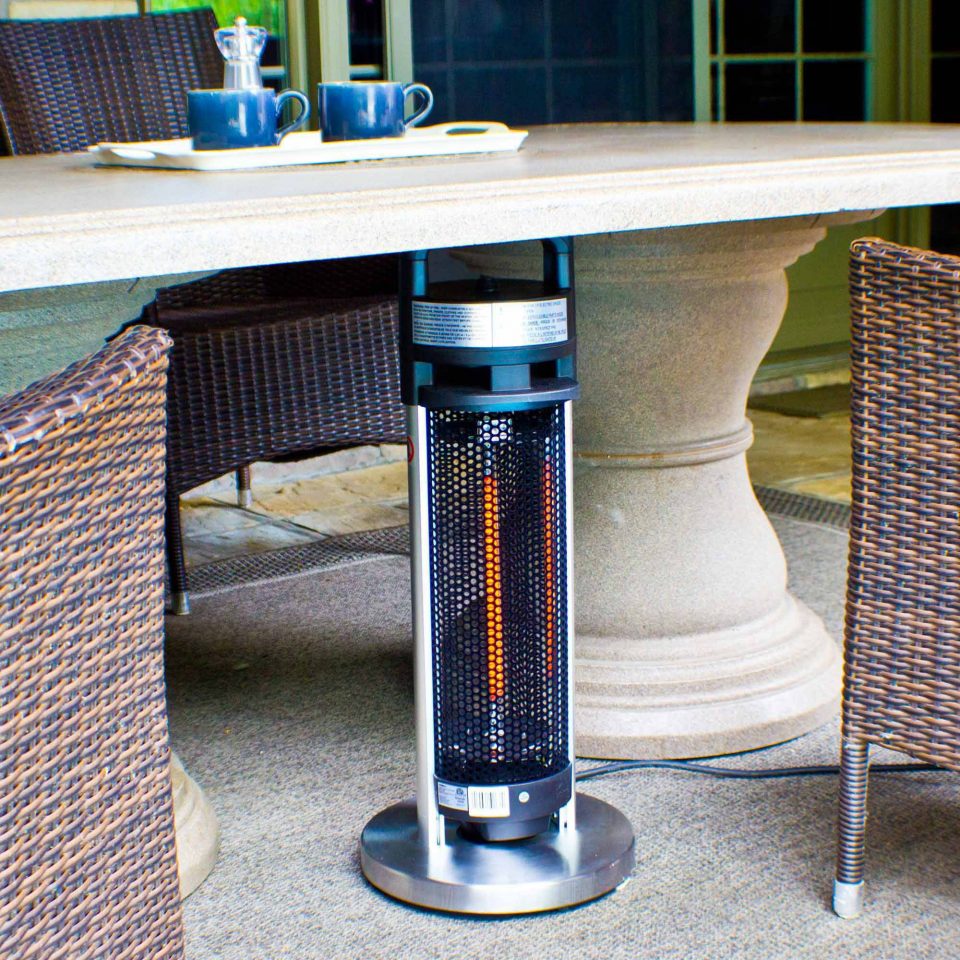 Radiant electric patio heaters are suitable to use all year round and provide you with loads of comfortable radiant warmth. They are ideal even for undercover outdoor areas and have the capacity to warm up a space of 4.5 x 3.5m up to 23 degrees. Weather conditions have little to no negative effect on the proper functioning of the heater. But if you want to additionally protect the heater you can install it somewhere where it will be covered.
On the market nowadays you can find such electric patio heaters that look sleek and are incredibly cost-effective. You won't have to worry about the noise the heater might be producing because the newest models are silent. And they require little to no maintenance at all so once you're done with the simple installation all you have to do is turn up the heat and relax. Most of the radiant heaters are fully adjustable and don't produce a glow so you won't be distracted by them in any way. 
You should pick the size of the heater in accordance with the area you're going to heat up. Smaller heaters heat up smaller areas while bigger ones have a bigger capacity, therefore, heat up larger spaces. Design-wise heaters look modern and simple and come in a black or silver/white colour.
High Table with Integrated Heat
In this case, the heater is actually integrated into the table and designed to be safe to touch in order to prevent people from accidentally getting burned. Table integrated heaters use the most advanced technology that even allows you to touch the heaters without suffering any damage to your hand (it's amazing, I know).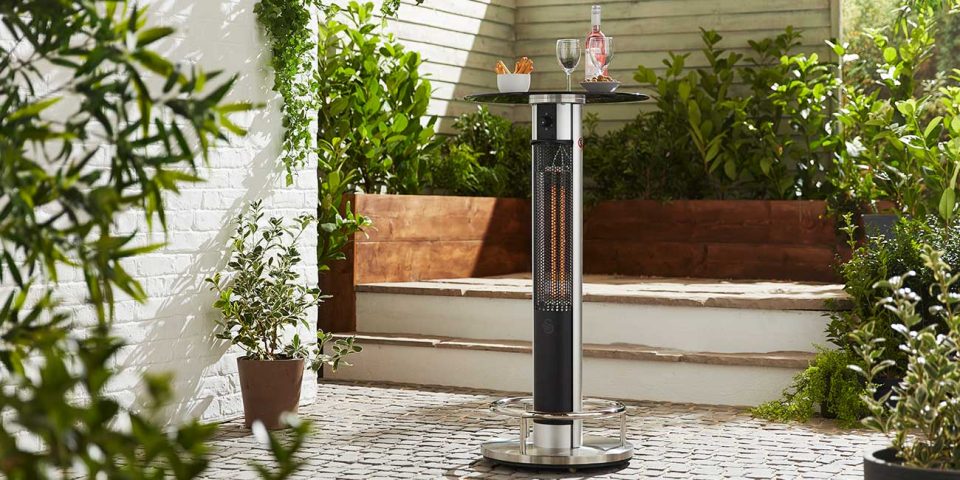 Table integrated heaters allow you to comfortably sit outside no matter the weather conditions because it provides you with constant heat. On the other hand, it doesn't need special installation and it doesn't require additional space so you won't have to worry about strategically placing it because that task is already done in a very clever way.
Usually, the life cycle of the lamp is 5000 to 7000 hours which is quite long. It works with infrared quartz shortwave and has a power consumption of about 700W. It's not uncommon to see this kind of heaters in restaurants, bars and cafes simply because they are convenient and space-saving. You can choose between a tall table for standing or a short one for sitting.
A Heater That You Can Hang on a Wall
Wall-mounted heaters save you space and are safe because they're out of reach. Wall-mounted heaters heat up the area around and have a remote control that allows you to change the angle and direct the heat waves one way or the other. They run on electricity the same as the other patio heater do so make sure you have an electrical plug nearby the area where you're going to mount the heater.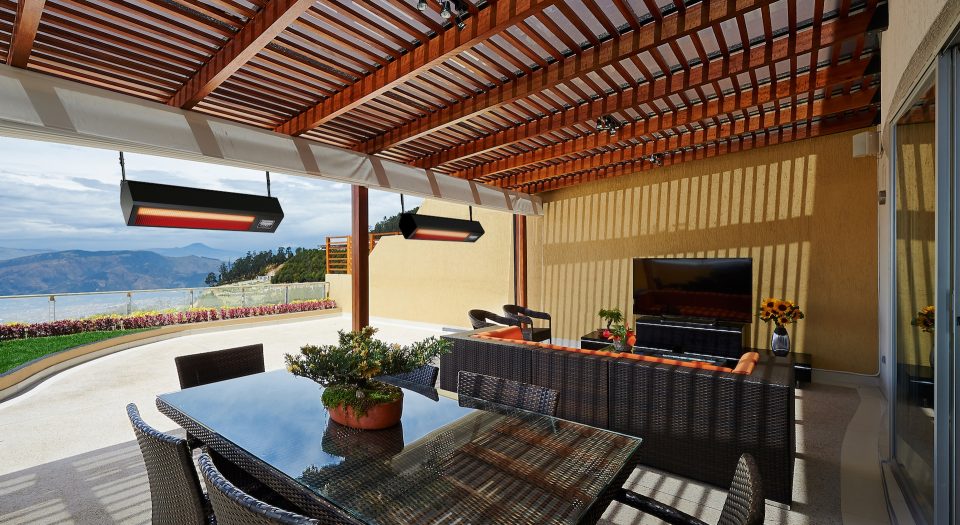 Wall-mounted heaters are ideal both for outdoors and domestic use. They're made following the highest standards, are energy efficient and last a long time. Note that you can install more than one heater if you want to reach a certain temperature. Wall-mounted heaters are perfect for that occasion.
With the heaters mounted on a wall you're at liberty to decorate the patio in any way you please since the placement of the heater won't be standing in your way. You can get the right sofa and extend your patio comfort, add a few chairs and tables to the mix and decorate with plants and flowers.
A Heater with Aluminium Housing
If looks are a deal-breaker for you pick heaters with aluminium housing that have a crisp and modern appearance. With the help of the anodized aluminium housing and narrow profile, the heater literally disappears and fully blends with the rest of the patio décor. In addition to the architectural finish, the aluminium housing is also super durable and is suitable to use for many years.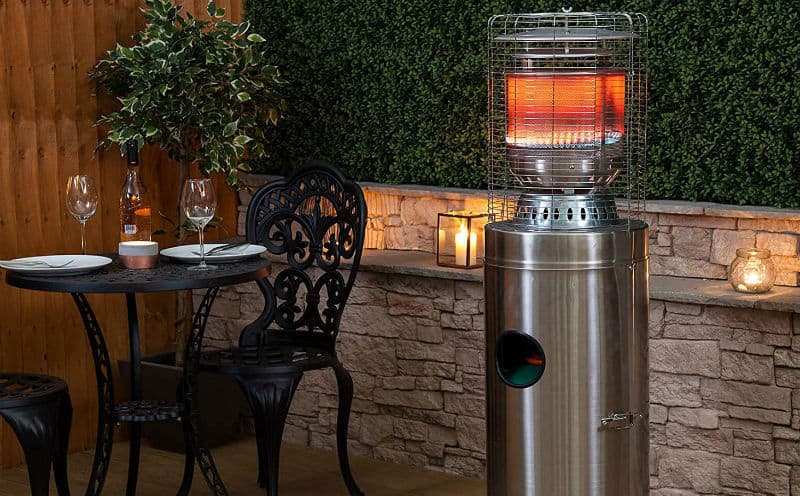 The aluminium heater has a flexible mounting option and comes in different watt models. Depending on the size of the area you want to heat up you can pick one that has the power of 1600 watts, 2400 watts, 3000 watts or 4000 watts.
These heaters use energy efficiently and have a low operating cost, don't emit CO2 meaning they're environmentally friendly and don't require additional maintenance after the initial install.