3 Steps to Increase Your Bathroom Functionality
Few rooms in our house serve as many purposes like the bathroom. The bathroom needs to be functional and enjoyable, and a poorly planned space can affect the way you feel about it. And despite usually being the smallest, it's one of the most expensive rooms to renovate. Therefore it's important to get your bathroom functionality right the first time. Here are 3 simple steps to help you make a functional bathroom that will serve you and your family for years to come.
A Glass Shower Screen
A glass shower can turn an ordinary bathroom into a spa-like retreat at a glance. This modern set up provides an airy and light look and can visually expand a small bathroom. Glass bathroom shower doors are also essential for keeping your bathroom clean, tidy and safe. Indeed, most accidents at home happen in the bathroom, and that can be avoided by making this simple change. Besides being very functional, gorgeous high-quality bathroom shower doors will also add to the aesthetic and style of your bathroom.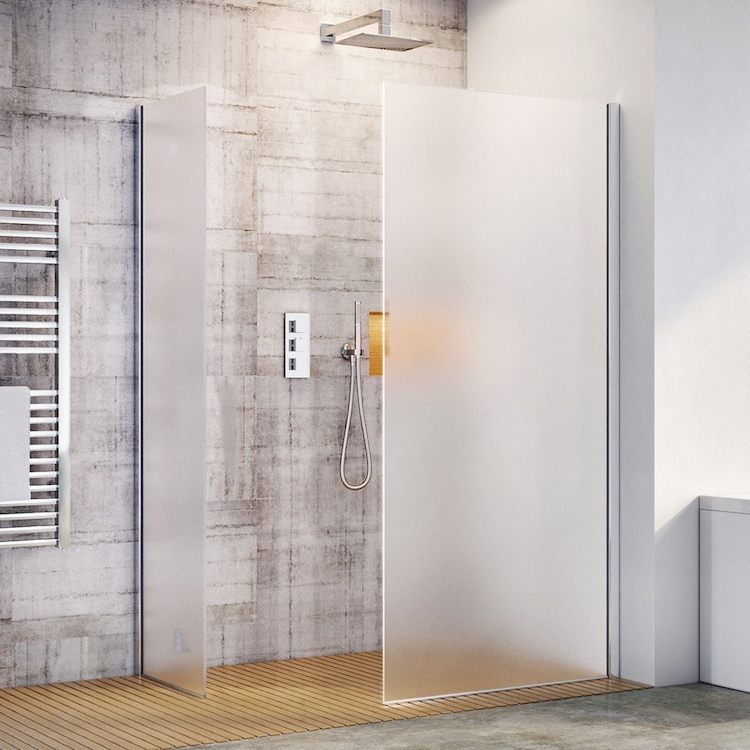 The most affordable way to create a functional shower screen is to use a glass door on a walk-in shower stall. Shower doors are available either framed or frameless. Those with framing are considerably less expensive and they use glass panels joined by metal. Bath screens are waterproof barriers that prevent leaks and floods outside of the shower.
Frameless showers have a seamless look (because there is no metal). These doors use heavier glass that is fixed directly to the wall with minimal hardware. For an ultramodern glass shower, many designs nowadays include glass on several or all sides. If your goal is to achieve a minimalist design in your bathroom, frameless bath glass screens would be an ideal solution. A decision is even easier when you know that glass is free from corrosion, and you won't have to worry about unflattering rust and black spots.
Bath shower screens may have single or double panel doors, and depending on your bathroom size and shape you can choose from rectangular, rounded, wall to wall, diamond shape etc. If privacy is your concern, glass shower doors can be transparent, semitransparent or etched for an additional cost.
A glass shower isn't exactly a weekend renovation. And if it's something you want to have in your bathroom, you should upgrade it during the initial building process and thank yourself later. Kitchens might sell homes, but any homeowner knows that a comfortable, functional bathroom is just as important.
Extra Storage Space
Extra storage is one of the features that can make considerable improvements in your bathroom's functionality and therefore your lifestyle. Extra cabinets, practical wall hung bathroom vanities and organisers make a big difference between a cluttered cave and a serene space. Because there is much you can do with the space on the wall, opt for upgrades such as a wall hung vanity that can provide ample storage.
A variety of modern and classic styles offered in a hinge or sliding designs means that you can find a variety of wall hung bathroom vanities to complement any aesthetic. Depending on your bathroom decor, you can go for sleek, contemporary design in a matte finish, or create a relaxed coastal feel with wall hung vanity made from rattan. Rattan is an ideal choice for bathrooms as it's a very sturdy and durable natural material that provides good moisture resistance.
There are also wall-hung vanities that come with drawers in different sizes to fit into any bathroom, and you can hang each drawer separately and create a unique vanity system. Modern technology allows full-length extension runners and adaptive cushions which close gently and silently and come with a premium slide-out feature.
Your storage space will be within convenient reach, great for keeping bins and boxes out of the direct sight. There is so much you can do with the extra wall storage space and keep your things totally organised. First of all, throw away all the stuff you don't use on a regular basis. Then separate all your items into piles and keep similar products in the same drawers to create a coherent system. You can use plastic dividers within your drawers.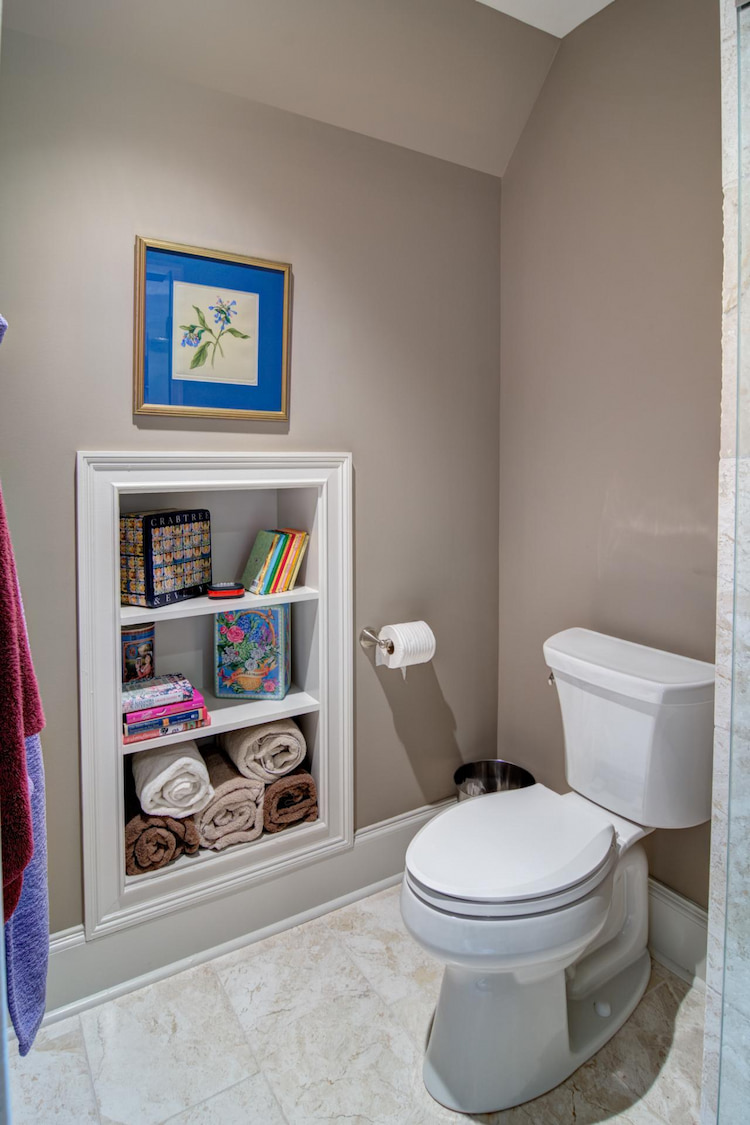 Simple doored cabinets are another great option to maximise the use of space under and around piping and it comes with open shelves inside. If it features pull-outs than you can fit thee house baskets and loose items and fit in there many objects and even a few large pieces.
Better Lighting
Bathrooms tend to have little access to natural light, which explains the need for brightness. There are a few changes you can do when it comes to brightness transformation, and excellent lighting is one of them. The first important lighting change should be a dimmer for the main lights as full artificial lights aren't much fun when you want to relax and have a leisure bath.
You can also consider adding lighting in the shower instead of around it. You'll find your shower more pleasant and safer when they're lightened up. With a combination of bright light, dim light and coloured light you can create any atmosphere you want and make the right feeling and functionality of your bathroom.