Improvements That Can Step Up Your Bathroom Game
If you are thinking of remodelling your bathroom, get ready to invest a lot of time and energy. Finding the right fixtures is something that requires a great deal of research. If you're feeling stuck and don't know how to begin your bathroom remodelling project, here are some improvements that can make a huge difference in any space.
A Rimless Toilet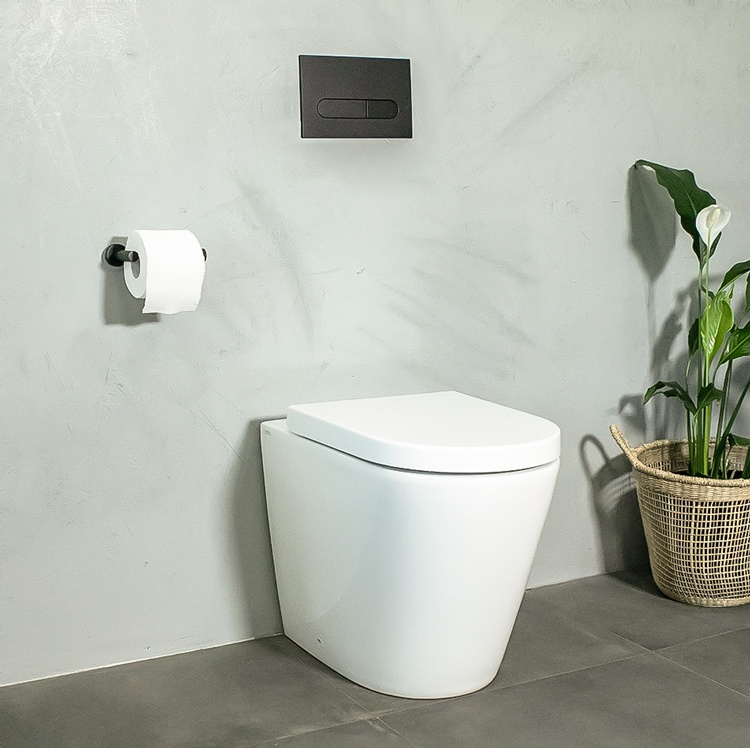 In the case of traditional toilets, the rim is hard to clean thoroughly, you can't even see what you are doing and you can just hope that you did a good job cleaning it. That being said, picking a rimless toilet suite instead of a traditional one can make a huge impact on the functionality of your bathroom. The rim that traditional toilets have is removed, resulting in a toilet that is easy to clean and the end result is a more hygienic bathroom. Rimless toilets can be easily attached to a wall or installed on the ground and the space beneath or around will be easy to clean.
Next, this kind of toilet has a much better flushing mechanism than traditional ones. Traditional toilets use a lot of water in a single flush (that's completely unnecessary), plus the water doesn't go all the way around the toilet. Opposed to this, rimless toilets use less water (meaning they are environmentally-friendly) and the water is being properly dispersed making sure the toilet is clean after every flush.
Through the innovative engineering, rimless flushing delivers an effortless hygienic bathroom experience. No more lips to clean around. Rimless is both functional and hygienic. You won't find any tricky parts in the rimless toilet, therefore, grime and germs won't build up.
The rimless toilet is made from full vitreous ceramic china construction and has a first grade white glaze and a heavy-duty duraplast quick release soft close seat. The installation is also easy, it doesn't require more effort than a traditional toilet.
And the best part of it all is that rimless toilets are budget-friendly, meaning you won't have to spend extra money to get this kind of design. So knowing this, why not elevate the whole bathroom functionality and appearance? If you're remodelling, you might as well do it right.
Shower Unit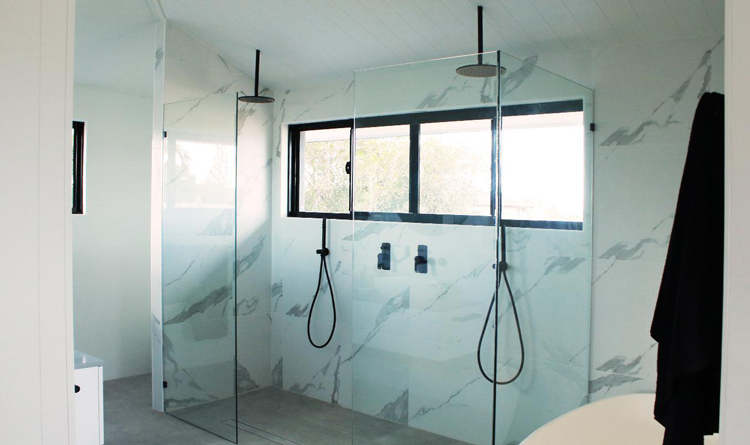 Bathrooms are known to waste a lot of water. With the new improved versions of showerheads, this problem is reduced to a minimum. Choosing an appropriate shower unit with reduced water flow will save up water while providing you with the same showering experience. You won't even feel any difference, but the planet and your wallet will.
Installing a glass shower unit instead of a bathtub will save up space, be easy to access, and save up water. If you shower for 8 minutes, you use approximately 65 litres of water, in comparison to bathtubs that use up to 150 litres per single use. That's more than double.
With the shower unit you can also achieve a minimalistic feel and it will be way easier for you to clean it.
A Vanity and Additional Storage Cabinets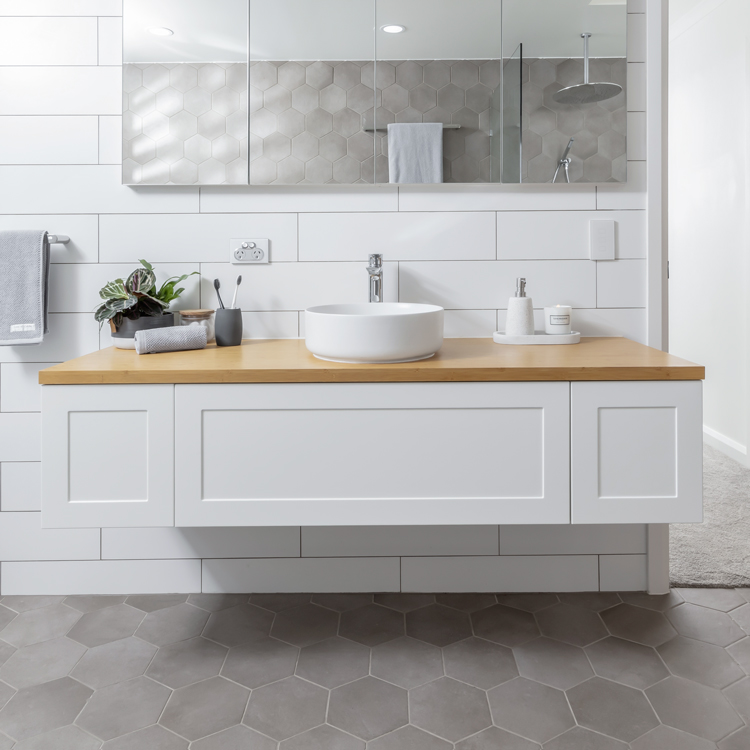 Don't underestimate the power of the right vanity. If you love a well-organised bathroom, having the extra storage space that cabinets and vanities offer is crucial. You can store everything from towels, soaps, cleaning supplies and hygiene products. Your bathroom doesn't have to be an insane mess.
There are diverse cabinet designs available that will fit perfectly with what you have imagined. You can pick a particular colour or type of material. If you are aiming towards something eco-friendly, try getting a bathroom cabinet that's made out of bamboo trees. The bamboo material is durable and it's resistant to moisture and swelling, meaning it's the perfect fit for the bathroom.
Mirrors and Other Accents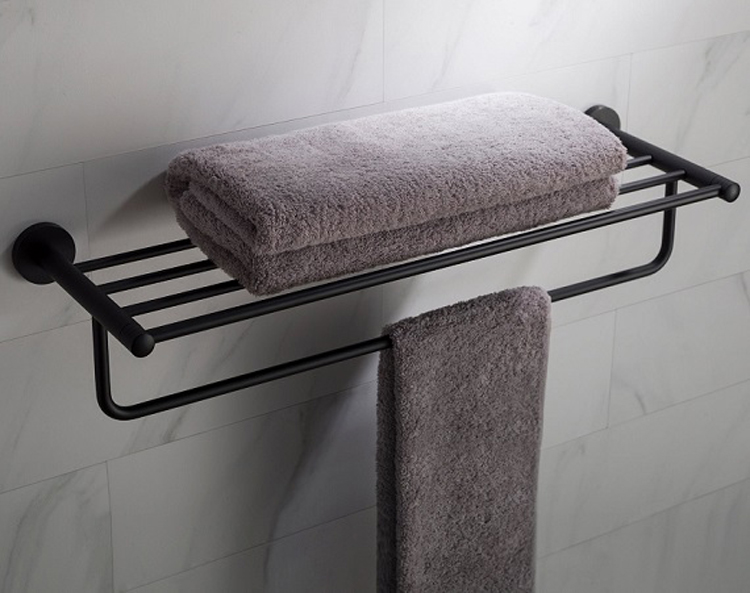 A good mirror is an essential part of the whole bathroom decoration since it adds depth to the room and makes it feel more spacious. You can hang a mirror above the storage cabinet or vanity and even install one in the shower unit.
Bathroom mirrors vary in size and shape depending on what you're trying to achieve with it. Also, the frame can be made according to your likings. So hey, why not go for an elegant and sustainable bamboo frame that will match the bamboo cabinets?
You can also find a variety of useful accessories like bathroom shelves on which you can place plants or candles to create a serene feel. Then, there are also plenty of stylish soap dispensers, towel rails or rings, grab rails and toothbrush holders that can bring that little extra to the whole space.
Note that a very important accessory is an extractor fan. Naturally, the bathroom is a place where moisture is a common thing. You don't want mould to start forming in your brand new redecorated bathroom. The fan will dry out the excess moisture, that way preventing any mould or damage happening to your walls. This is essential especially for bathrooms that don't have windows because the moisture has to get out from somewhere.
Lighting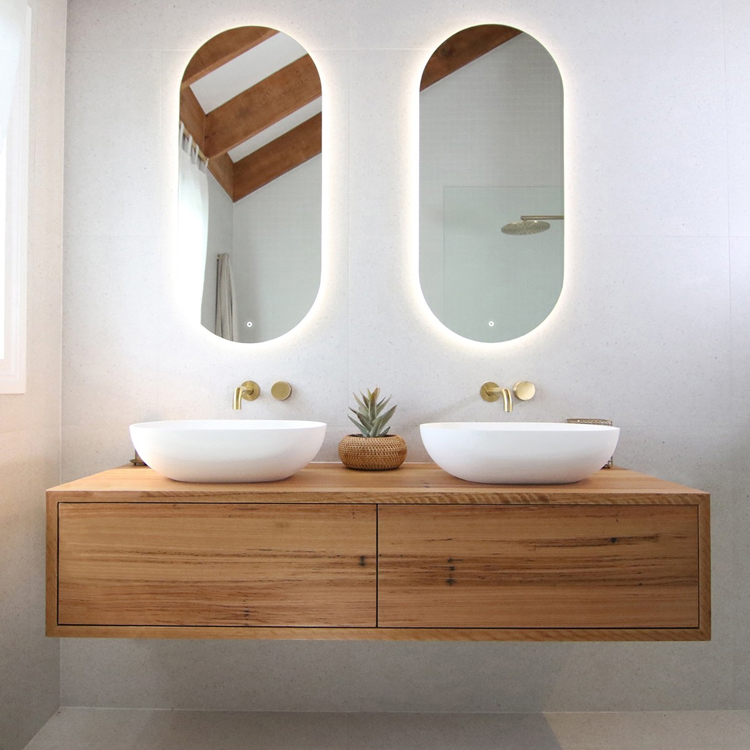 Last but not least important, bathroom lighting. You want your bathroom to be as bright as possible, especially if the window element is missing as I mentioned before. You can install wall lights above the cabinet on both sides of the mirror. You can even get a mirror with lights installed into the frame.
A ceiling light is a must for providing illumination for the whole room, and shower lights are a great option if you want to achieve that cosy feeling while you're showering. Then again, if you really want to add a special touch, why not get a chandelier? The effect that it has on the overall bathroom space is unbelievable.
Whatever you decide to do at the end, keep in mind that your day starts and ends in that room. It might as well be a pleasant one to be in.