From Baby Steps to Makeup Pro: The Right Makeup Tools Can Make or Break Your Look
Makeup is fun. You can wear it anytime you want, just because you feel like wearing it – even if you find yourself in quarantine, as we've learned these past few months. Perhaps like many of us, you too used the stay-at-home period to experiment with your makeup skills and finally try out all the products that were sitting in your drawer waiting to be used.
But like any artist will tell you, you need the right tools to perfect your art. So, if the various makeup products help you add some lovely colour to your face, the tools will help you do this in a way that looks flawless. And while of course, you can do without them, if you want to achieve that superb look, you'd certainly need to get some quality makeup tools. These are just a few of the things that can turn you into a makeup pro.
Face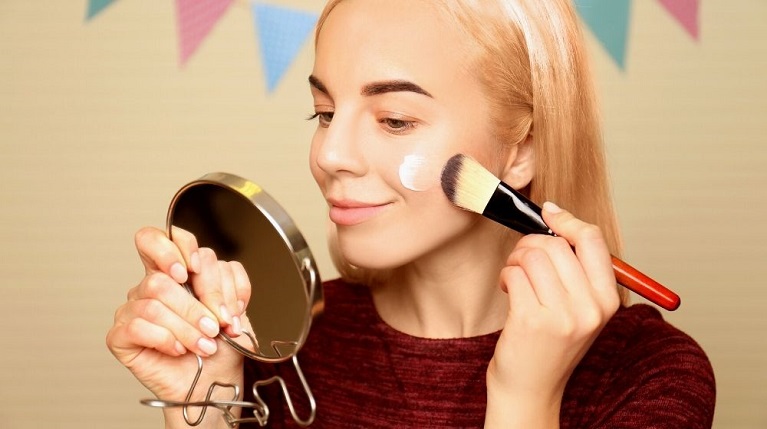 Most people start applying their makeup by first preparing their face. This isn't a rule, of course, you can start with your eyes if you want. However, if the face is your first step, make sure it's clean and dry. Before you apply the foundation, you should consider applying a primer (in case you want your pores to look smaller and keep the makeup impeccable for a longer time). If you're one of those ladies who like to apply primer and makeup with their fingers, maybe it's time to change that habit and choose something else that will deliver even better results.
Blender Sponge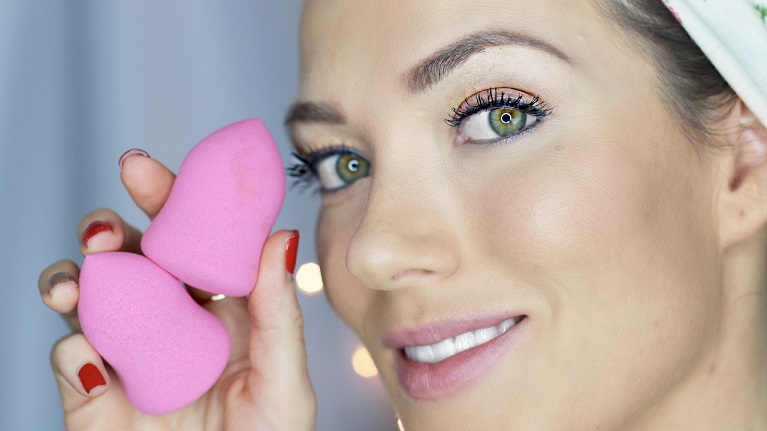 No brush, fingertips, or any other makeup tool will help you apply the foundation like a blender sponge. This is one of those makeup tools that are a game-changer when it comes to looking flawless. However, you should know that a dry sponge isn't good for this action, since it will only absorb the entire product and you'd end up having to waste large amounts of product.
The sponge should be damp (not wet so water drips from it) so you can apply the foundation easier. The best way to apply your foundation is to add a few drops of water on your hand (the warmth from your hand would help the foundation become easier for spreading) then dab your sponge over it and start tapping all over your face. The result is excellent – evenly applied foundation even to the most complex corners (such as around your nose).
Eyes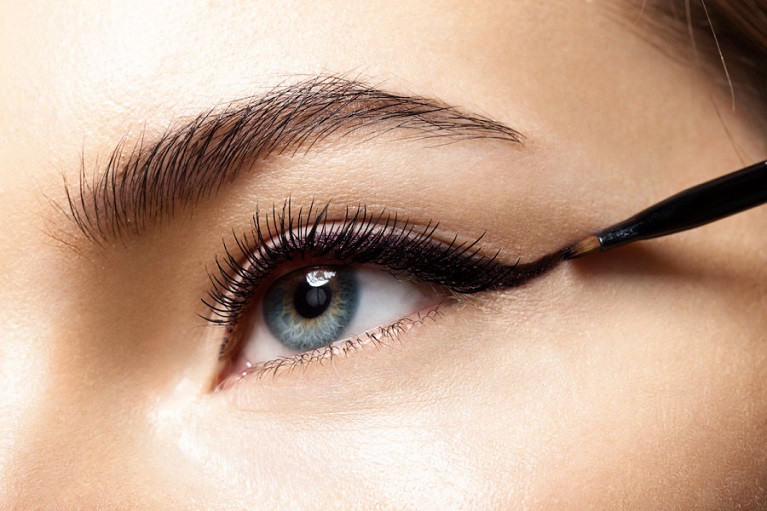 Lash Curler
You can have the best mascara in the world and your lashes still won't look as good as when you curl them with a lash curler. This should be one of the staples in your makeup bag. Even if you're in a hurry, and need to do something with your lashes, you can curl them and have your eyes pop and look bigger.
False Lash Applicator
We all love those doll-like lashes that make our eyes bigger. If you love applying false eyelashes, then you know that it's not quite the easiest thing (unless you have practised for a long time). However, even the steadiest hand needs a good tool such as the right applicator. Although you can do this with your hands only, the false lash applicator will hold the lash firmly when you apply it to your eyelid, speeding up the whole process and ensuring success.
Glue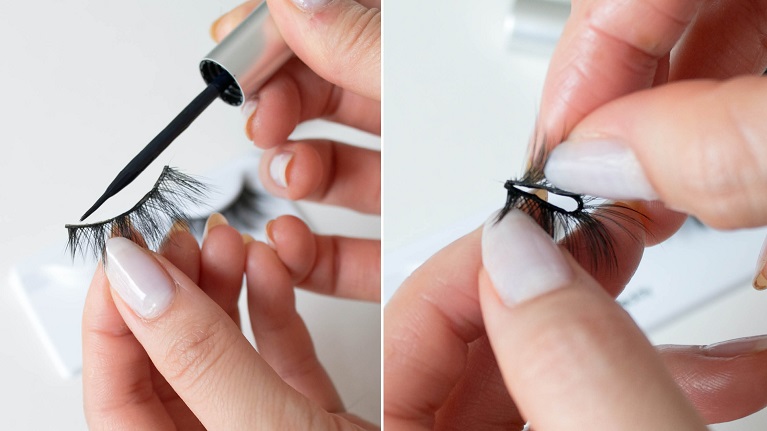 Of course, the glue also plays a big role when applying falsies. The lashes should stay on your eyes for a long time and endure a whole night of partying. The glue should be able to resist sweat, lots of blinking, and even wind. Be sure to read the ingredients before you get it, and above all be sure to see how it is applied. It's quite easier if you go for a glue that has a little brush so you can add an exact amount of it on your lashes. It will save you from many stressful moments, trust me.
Tweezers
Although this tool can easily be the culprit for ending up with horrible eyebrows, it's also a very useful thing that every girl should have in her purse. Be careful when using it, and never pluck your eyebrows too much. Stick to your natural line and pluck only a few hairs that seem like an excess.
Shadow Brushes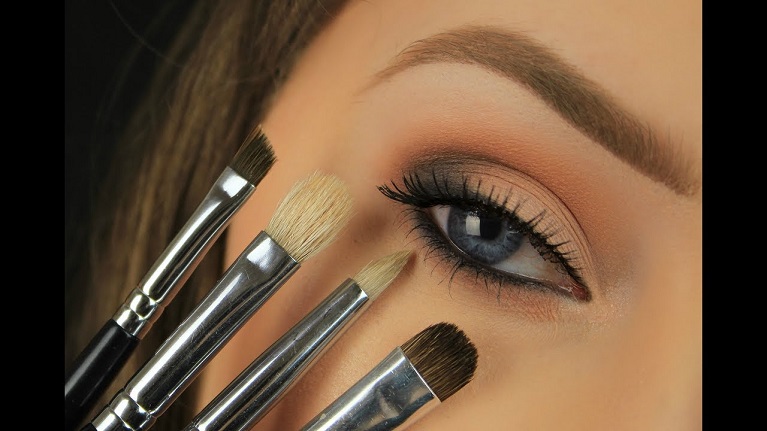 All those colours in shadow palettes are so inviting and appealing. We all love some colours on our eyelids. The shadows are meant to deepen your look and make your eyes stand out. It's important to know that when you put focus on your eyes, your lips and the rest of the makeup should remain neutral.
Although some looks allow the use of fingers, it's always best to have the right brushes. To blend two colours it's best to use a blending brush. Apply lighter colours first (as a base) and then slowly build your way up. The outer edges of your eyes should be covered with darker eyeshadows (in a thicker layer; and it shouldn't be blended). For this "wing" of eyeshadow use a thin and thick brush with sharp edges. The bone above your eyelid should be covered with light tones for better contrast.
Maintenance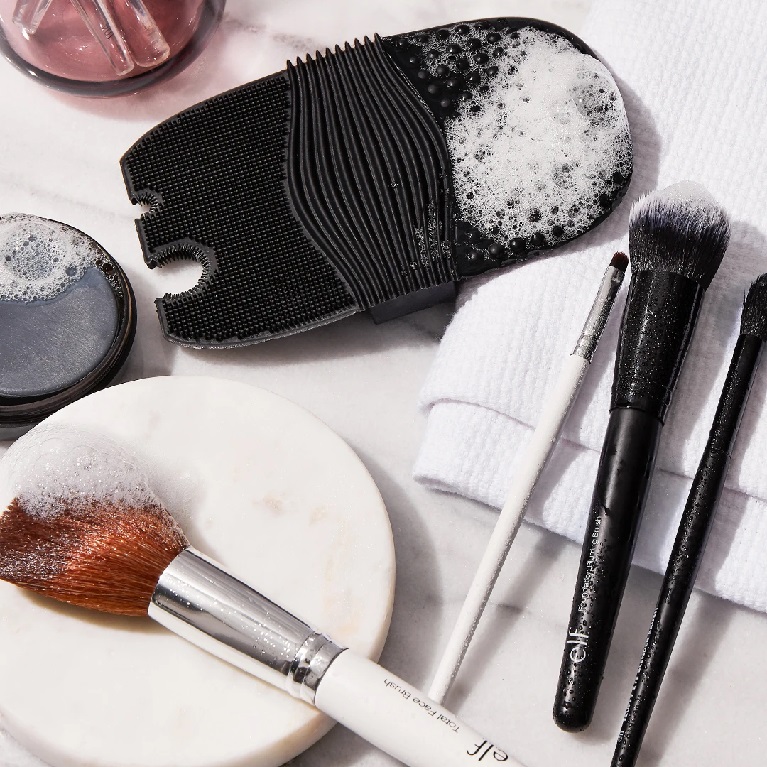 Airbrush Cleaner
Of course, you should also properly take care of your makeup and tools. Your brushes should be cleaned with a suitable airbrush cleanser. This way you'll have clean brushes for the next time. Dirty makeup tools such as brushes and sponges are an ideal place for germs and bacteria to thrive which could lead to acne and face irritations.
Sharpener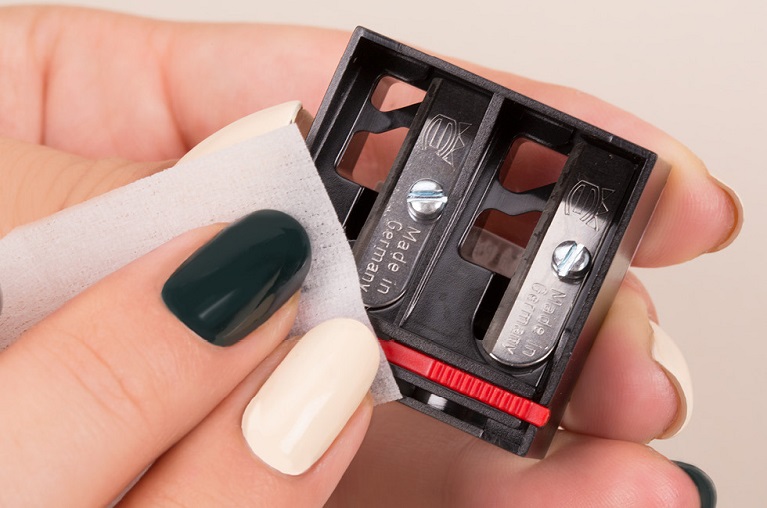 Get one of those makeup sharpeners that have two holes for larger and smaller pencils as lip pencils are sometimes thicker than simple and regular eye pencils. Sharpening is a must if you want precise lines and clean and tidy pencils.
Mixing Knife
You have the eye shadow palette, your brushes and you're half-way ready but that colour you want simply doesn't exist. Well, who says you can't create your own hue. All you need is a mixing knife to scrape a bit of several colours, mix them and create a whole new colour. You can use this knife to mix two lipsticks into one unique colour.