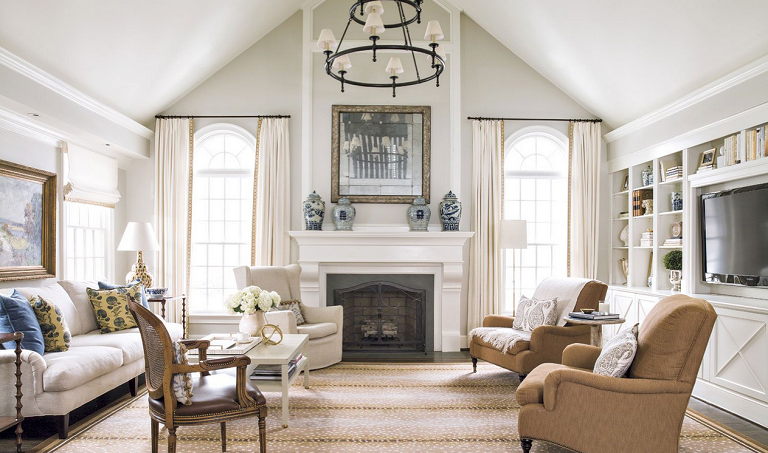 The world of interior design is oh so exciting. Picking a decorating style for your abode can be quite difficult as there are so many uniquely beautiful home décor styles. However, if you love rusticity, simplicity, and elegance all glued together, then French provincial look is what you should go after.
Despite what some of you might think, infusing your residence with French provincial charm doesn't have to be too complicated. In this article, you'll find out what three steps you ought to take to complete the French provincial living room puzzle.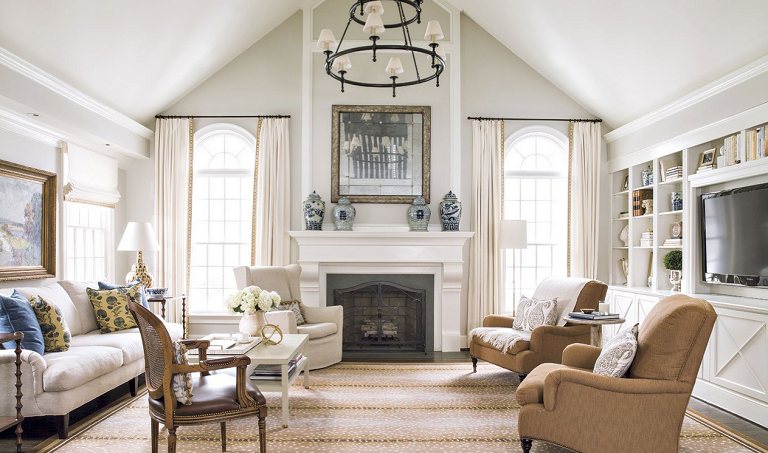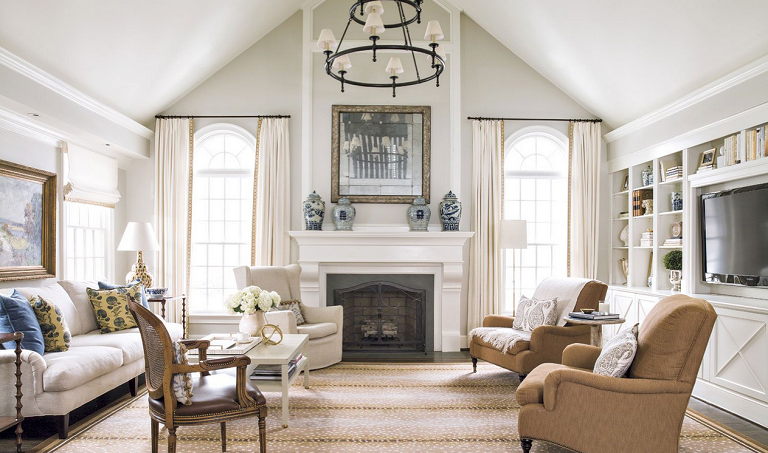 Pick the Right Furniture
The two basic principles of French provincial style are comfort and simple elegance. This means that a set of French provincial living room furniture should possess these qualities. This immensely popular home décor style mixes antique furniture pieces and decorative accessories with contemporary ones, so if you are an eclectic or a person who loves collecting and displaying old furnishings, French provincial style is ideal for you.
When shopping for French provincial living room furniture pieces, I advise you to look for elegant upholstered sofas, distressed wooden coffee tables, sleek sideboards, display cabinets, and bookcases. Aside from the material, the color of the furniture plays a significant role as well. French provincial living rooms ooze peacefulness and femininity thanks to the carefully chosen color palette. Soft hues such as white, cream, brown, taupe, ivory, grey, and other restrained colors should reign in your French provincial lounge room.
Don't Forget the Other Furnishings
Once you've picked your French provincial living room furniture, you should begin your search for the other furnishings. Full-length draperies, comfy area rugs, luxurious chandeliers, rich wallpapers, stone fireplaces, trumeau mirrors, and quality silverwares are only some of the many items that deserve a place in a French provincial lounge room. When it comes to French provincial style, you should remember that the devil is in the details, which is why you must opt for furnishings that showcase ornate decorative detail.
Treat Patterns as Friends, Not Foes
It's practically impossible to find a committed French provincial home without patterns. This home design style favors delicate provincial patterns such as toile, gingham, stripes, and last but not least florals. Since Provence (the birthplace of this timeless decorating style) is home to sunflowers, irises, and poppies, incorporating them into your French provincial lounge room is really smart. You can do this by purchasing floral wallpapers and/or floral throw pillows for your lounge room.