Smart Shopper Step-by-step Guide: How to buy the right Mattress (and never wake up with aches again)
How is your sleeping? Do you sleep well all night long or you are waking up too often and feeling back pain in the morning? If you feel tired despite having slept for eight hours, maybe it is time to replace your old mattress with a new one. Choosing one from the wide array of options available is actually another matter. There are so many different types of mattresses, coming with different constructions, fillings and technologies, so selecting just one of all can be a little bit tricky, especially if you do not know anything about these pieces of furniture. So, before diving into the range of mattresses and make the purchase, read some of this important information that will help you make a more informed decision.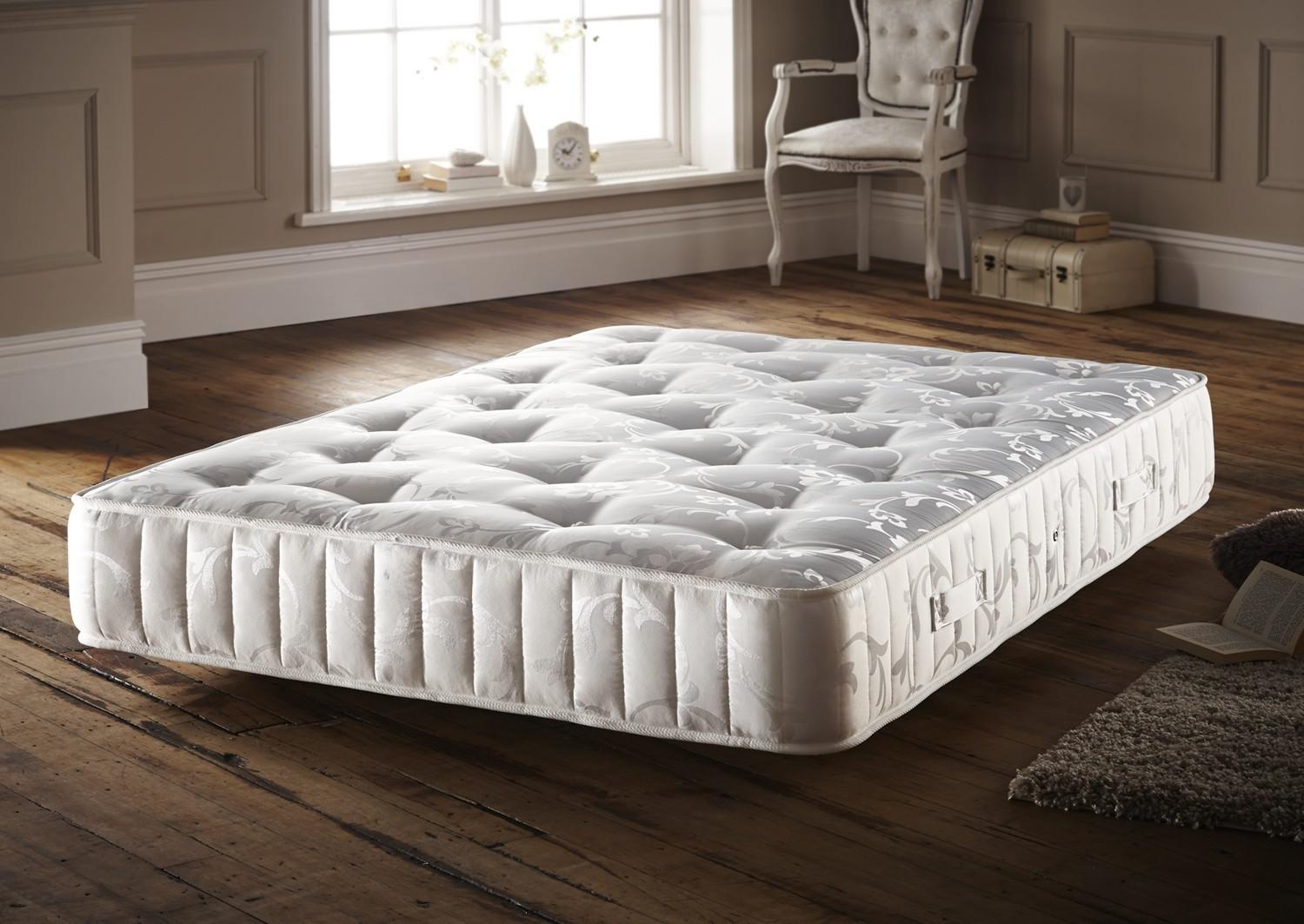 Memory foam – This type of mattress was originally developed by NASA. It is designed to mould to the shape of the body which makes it extremely comfortable while offering you a peaceful and supportive night's sleep. It is highly recommended for people with back problems because its surface leaves the spine in a perfect position, leaving its natural curves relaxed. Also, a memory foam mattress will keep your body at the perfect sleeping temperature during the night.
Latex – The features that perfectly describe this type of mattress are breathable, cool, anti-microbial and hypoallergenic. This mattress is usually made of natural latex which comes from the rubber tree. Mattresses made of latex are quite durable which makes them worthy the money. They are very supportive and a great choice for people who suffer from allergies.
Gel – These mattresses come with a unique support layer which makes them softer but extremely durable. They perfectly mould to your body shape and the gel ensures that the foam doesn't get too cold or too hot. This is a great feature which makes gel mattresses temperature regulating ones. They're the perfect choice for people who are looking for a medium firm or medium soft mattress.
Open spring – These mattresses have been produced for many years but they're still very popular because of their reasonable price. Not just that they are a great value for the money but they also come in a range of different comfort levels, from softer to orthopedic grades. Open spring mattresses are a good choice for guest and spare bedrooms.
Pocket spring – This is a good choice of a mattress if you are sharing your bed with a partner. The springs that work separately provide cushioning and support to both you and your partner, preventing you from rolling together.
Another consideration to bear in mind is the level of firmness, thus you can choose between firm, medium or soft mattresses. As an unwritten rule, the heavier you are, the heavier should your mattress be in order to be able to balance the weight of your body and vice versa. Similarly, the lighter you are, the softer the mattress should be. When speaking of this, keep in mind that the firmness ratings differ from one manufacturer to another.
Before making your final choice, do your research. Go through the range of different mattress, check for different brands and visit the mattresses online and offline stores. One thing you should keep in mind when dealing with spring mattresses is that they may have a different name in different stores. This makes it harder for customers to compare prices and products from one store to another. Therefore, to spare yourself from stress and headaches, settle on a retailer you like. Narrow down your choices to two or three mattresses and chose the one with the best price and features for your needs.