Steps to Creating a Scandi-Inspired Bedroom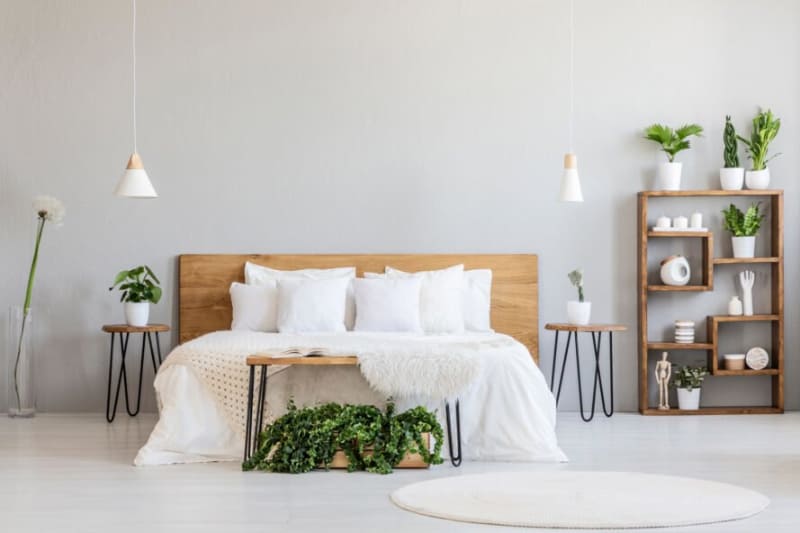 The main features of the Scandinavian style make this interior design perfect for your bedroom. It is light and airy, simple and clean. An ideal combo for a relaxing and peaceful space where you can get a good night's sleep. Simply put, it is a pared-down style that minimizes clutter and maximizes simplicity and function. Here are a few ideas for inspiration.
Maximise Calming White
Creating a relaxed area is of paramount importance for the bedroom, and by including а pale and calming palette of white you will surely achieve that. The trick to making an all-white room comforting rather than stark is to break the monotony with a warming timber, and a touch of black or grey. Bright, strong colours are included as accents, if used at all.
Include the Key Ingredients
Wood is a Scandi staple, and it is not meant only for the floors. Oak is one of the main materials that Scandinavian style furniture pieces can be found in – it is eye-pleasing, long lasting and respects the main principles of this style (limited colour palette, simple lines, and lack of fuss). This can also be achieved with some middle-century-like pieces that are quite popular because they offer the same principles and add functionality. A desk can double as a dressing table, for instance. Or beds can be a great storage area if the bottom space is smartly used.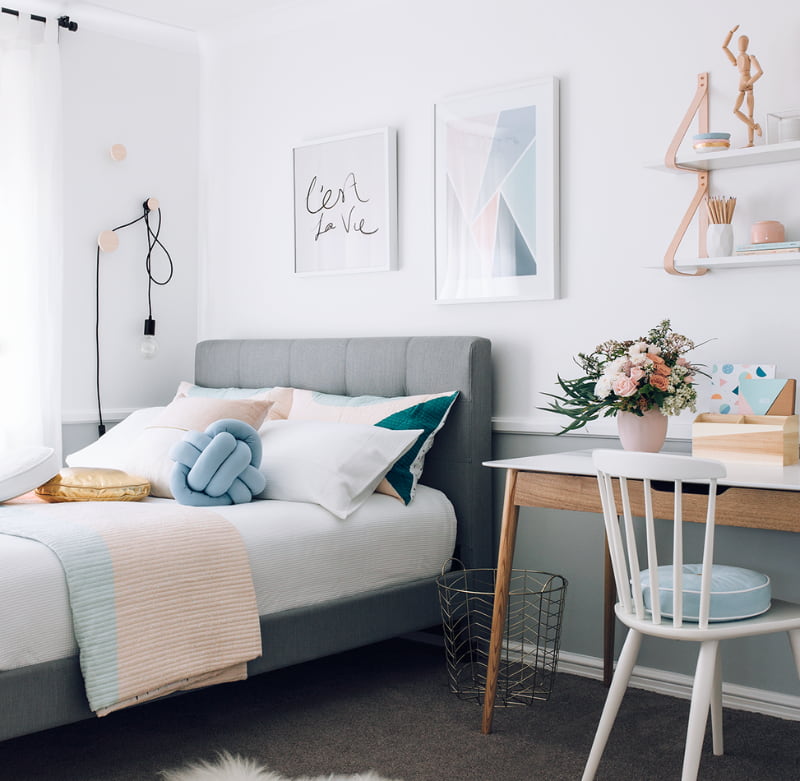 Be mindful though – not every oak is made the same. For this purpose, you need to look for properly sourced, solid Europian oak. Its main features include expert artisanship and naturally compelling graining. This way, you will get furniture pieces that are timeless and build to last for a long time. Even when trends change, your Scandi pieces will still fit perfectly.
Next, light, details and patterns. Natural light is a big thing for this style, and you need to make sure that there is enough of it in this part of your home too. If your bedroom lacks natural light, you can include lamps that will accentuate the Scandinavian style furniture, as well as any little details you decide to include. While on the topic of details, be careful not to overdo it. A simple framed artwork or a few tasteful pillows can do the trick here. If you have a pale background you can add bolder details that can add a discreet, yet noticeable splash of freshness to the area. As for patterns, bold geometric forms are the most sought-after type for this style.
Be Tidy and Organized
As already established, simplicity and minimalism are the backbones of this style. However, this entails you doing your part too. You should strive to keep the room as tidy as possible and organize everything well. This is especially important for those of you who want to include Scandinavian style furniture pieces for open storage. A collection of matching clothes will look great on a rail only if arranged neatly. You can put shoes underneath them and have a storage space that visually complements the overall look of the room.