Here's Why Compression Bandages Should Be in Your First-Aid Kit
Conditions such as ankle sprains or muscle strains are quite common. They commonly occur during activities such as doing sports, hiking, dancing, etc., but they can happen even if you aren't very active, even if you are walking slowly or simply standing. This is part of the reason why everyone needs a compression bandage wrap in their first-aid kit.

Used for these and other types of injuries, ailments, as well as recovery compression wraps or bandages, are stretchable cloths in long strips that you can wrap around a part of your body to help you feel better. They are quite simple, and yet they will provide you with the needed compression and minimal support. They can make a huge difference when you are in pain and can help speed up the healing process. Essentially, a compression wrap works by applying pressure to the area or the injury, which prevents fluids from gathering, and as a result, helps minimise the swelling and ease up the ache.
While there are many other ways to apply compression and provide support, such as soft braces and sleeves, compression wraps are much less expensive. Braces are most commonly used for more serious types of injuries or recovery, for instance after knee surgery, for chronic pain, or to correct and keep a better posture, working similar as a shoulder brace. And what´s more, unlike compression sleeves and braces, compression bandage wraps are a great tool for first aid, as you can always have them handy. However, compression wraps may be used in combination with other pieces.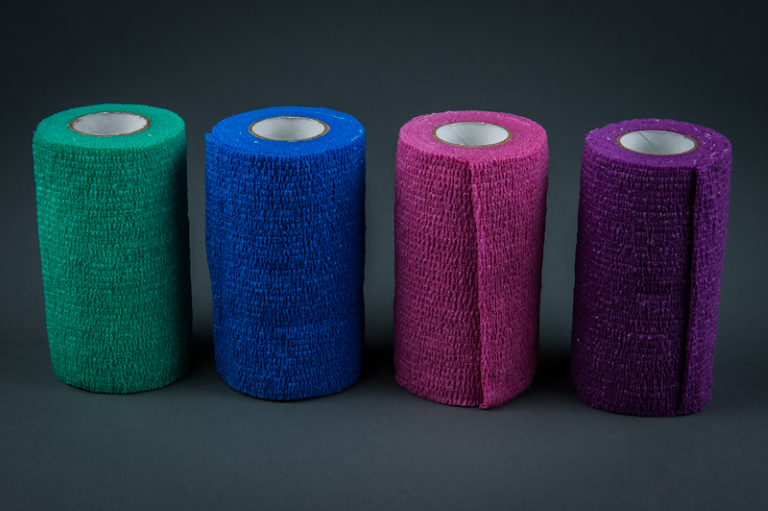 Common Uses
There are many instances in which you would be happy that you've decided to buy compression bandages and add them to your first aid kit. Apart from ankle or wrist sprains and muscle strains, some of the other common uses of these stretchy bandages include bruises and contusions, swollen limbs, varicose veins, etc. One of the best things about them is that they are very easy to use, and everyone can wrap them successfully to help prevent swelling after the injury. Moreover, you can also wear the compression bandage after the first few days if you are still feeling pain, as long as it doesn't make it worst.
These elastic bandages are also reusable, which is why it's important to take care of them while using them, as well as keep them clean after every use. Wash your compression bandage by hand with warm soapy water, and let it air dry.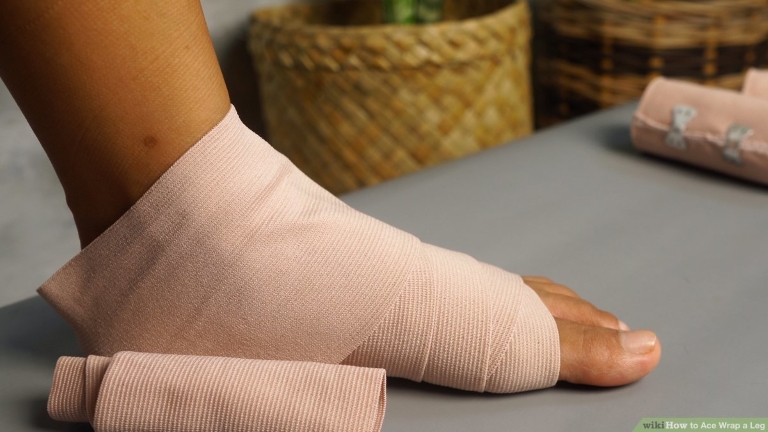 Things to Consider
While sprains can hurt a lot, not all of them require a visit to the doctor. Unless you are in severe pain or the injury seems very serious, the compression bandage in your first aid kit can be the only thing you need to take care of it yourself. For instance, if you've suffered a minor injury, like a wrist or ankle sprain, the affected area can swell up making the pain worse, which can also make the healing process lengthier.
Regardless of the part of your body, you are wrapping with the bandage, one of the most important things to consider is that while the objective is to compress the area, you should make sure that you aren't cutting off circulation. In other words, if it feels too uncomfortable, if your fingers or your toes become tingly, numb, too cold or they start becoming blue, you have wrapped it too tight. Another time when you should loosen up the bandage wrap is before going to sleep.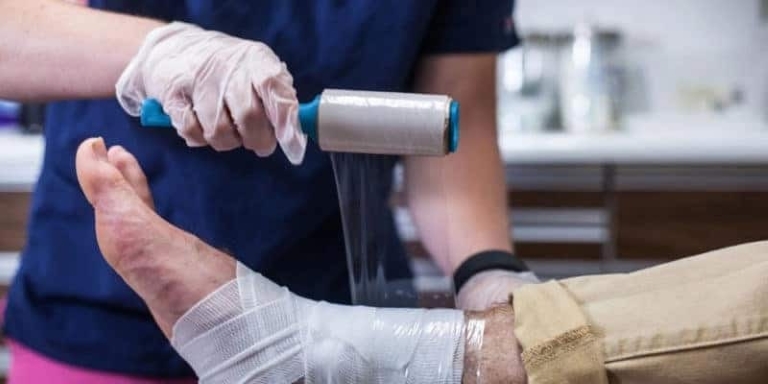 It is really important to remember that, even though compression bandages offer some support, their main purpose is to prevent swelling, meaning they are not used to protect. In other words, after an injury, you may need to use them with a brace or anything your doctor instructs you to use.
How to Wrap a Compression Bandage Properly
Regardless of what part of your body you are bandaging, before starting you need to roll the bandage up if it isn't rolled already. The process is similar whether you are wrapping it around your wrist, ankle, leg, or anywhere else. Moreover, it's important to make sure that you wrap it firm enough – if it's too loose it won't do its job, and if it's too tight it may make things worse.
For instance, if you have sprained your wrist, using your other hand, with the injured one facing down, wrap around the wrist starting at the base of your little finger. Next, you need to wrap it around your hand several times, between the thumb and the index finger, circling the wrist several times.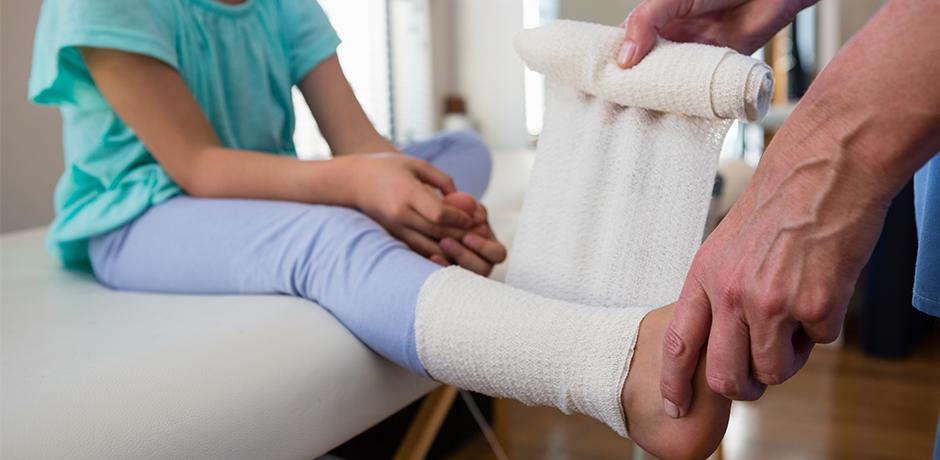 If you have sprained your ankle, holding your ankle at a 90-degree angle, start wrapping at the base of your toes. Wrap it around the ball of your foot twice, making sure that you pull lightly. Next start wrapping around the arch of the foot, pulling the strip across and above – start from the bottom of the toes over the top of the foot, wrap around the ankle and then bring it down over the top of the foot and under the arch. After every circle around the ankle, wrap around the ankle, in this figure-eight pattern.