The 3-Step Skin Care Routine That Works Wonders for Your Complexion
Whether you have oily, dry, or sensitive skin, the proper daily skincare routine can help you maintain overall skin health and improve specific concerns like scarring, acne and dark spots. The best daily skincare routine involves three basic steps, which you can do once in the morning and once before bedtime.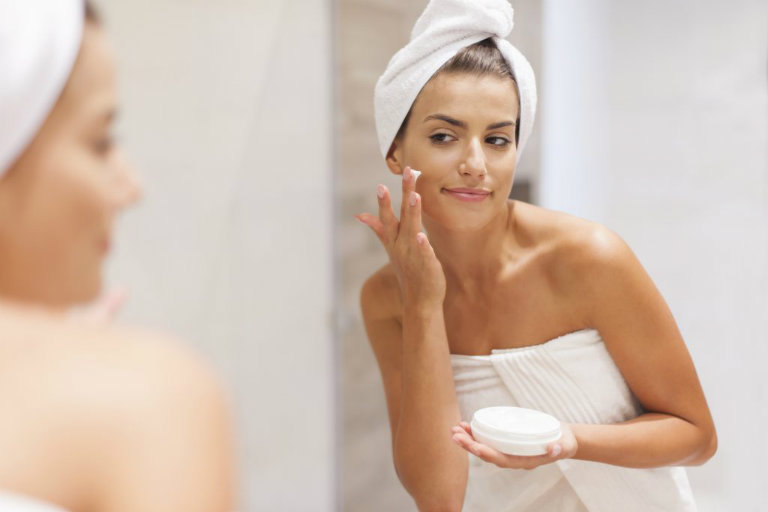 Step 1: Cleansing
A good skincare routine starts with proper cleansing. For this, you'll need a good face cleanser that doesn't leave your skin tight after washing. Cleaners with deep-cleansing properties shouldn't be used on dry skin because they can strip off the protective barrier, irritate the skin and may even cause the skin to produce more sebum to make up for the dryness. Using a cleanser that is too creamy or rich isn't also recommended as it can clog the pores. If you wear long-lasting or waterproof makeup, you should use a makeup remover before cleansing your skin. Whatever product you choose, you should always wash your face first with water at room temperature. Water that's warm or too hot may irritate the skin and dry it out.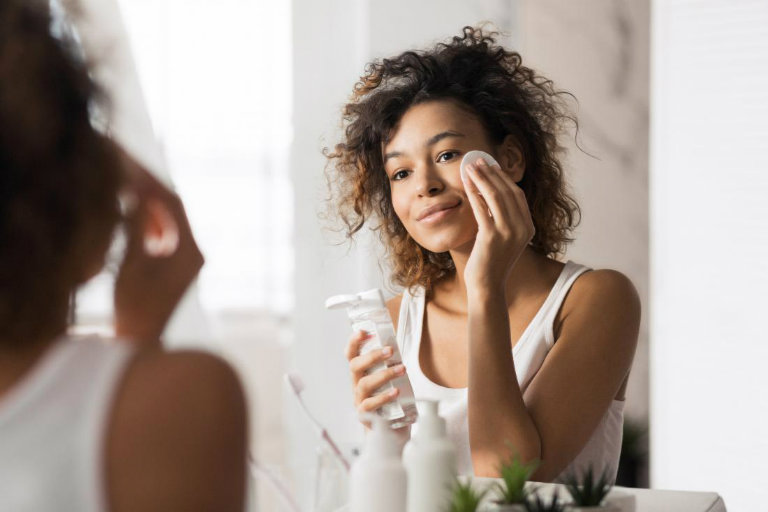 If you google "how to take care of your skin", you're bound to come across various dermatologists recommending not to clean your face more than twice a day. Or, just once if you have dry skin and don't wear makeup. They also suggest avoiding frequent washing for that squeaky-clean feeling as to not strip your skin from its natural oils.
Step 2: Prep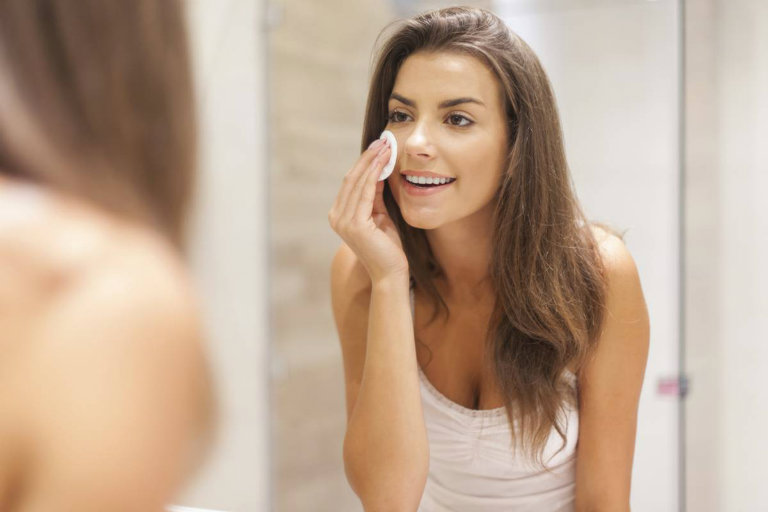 Once your skin is cleansed, it's time to prep it. For this, you will need a toner. This product is formulated to help hydrate and soften the skin so that it can better absorb the ingredients from the skin care products you use. Know that not all toners are made equal. If your goal is to even out your complexion and bring back skin radiance, look for a brightening toner that contains brightening ingredients like vitamin C. But you are after an anti-aging routine, look for a product that works both as a toner and essence. If you want something that addresses your skin type, get the right one for it.
Step 3: Moisturizer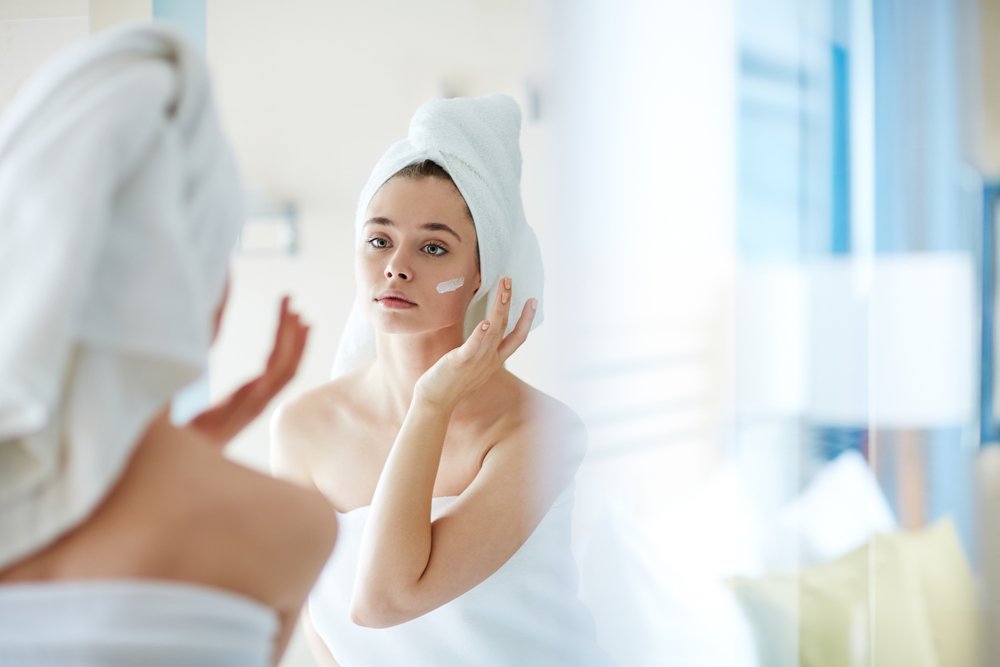 If you are looking for a simple skincare routine, put aside the little extras such as serums and masks, but never skip the face moisturizer. A good moisturizer will create a protective film over the skin, maintaining its health and keeping it protected and hydrated all day long. Skipping moisturize may trigger skin inflammation, which may lead to dryness, itchiness and acne breakouts. If you tend to sleep in an air-conditioned room, consider using a rich moisturiser.
Additional Skincare Tips
Regardless of all the steps in your skincare routine, the last step of your routine should be using sunscreen. Apply a sunscreen with at least SPF30 at least 15 minutes before heading outside. Keep in mind that darker skin tones may need more sun protection as hyperpigmentation is harder to correct. Choose a sunscreen that offers broad-spectrum UVA/UVB protection and suits your skin type and sensitivity.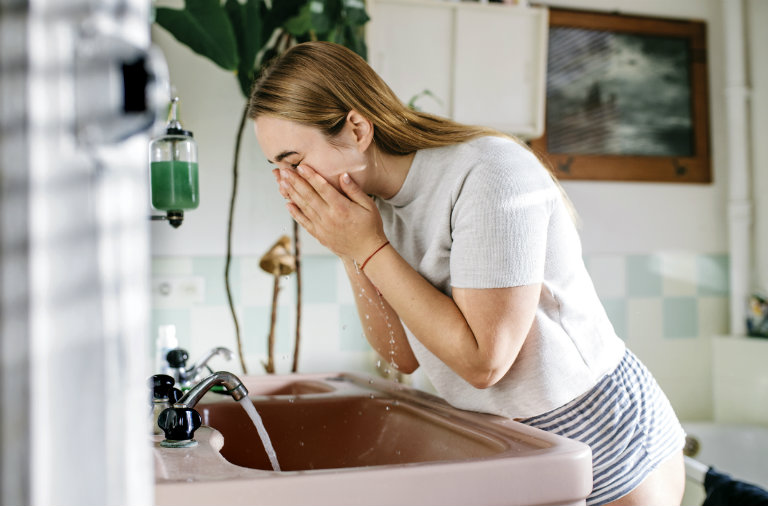 If you would like to address skin conditions like hydration, sensitivity, anti-aging or brightening, you can also apply a targeted serum before your moisturizer. Serums are formulated to nourish the skin, promote healing and fight the visible signs of aging. They are applied before the moisturizer for maximum absorption. Look for a serum that can deliver the powerful punch of ingredients you need for your skin type and skin concern.
DIY Hacks to Avoid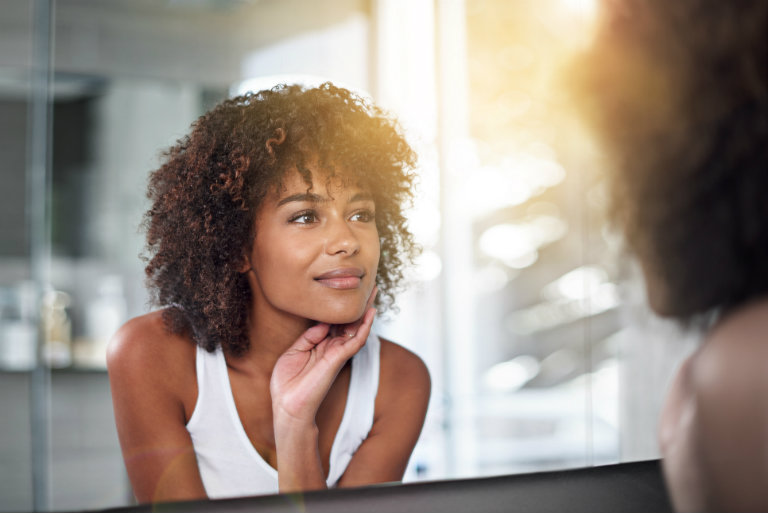 A lot of people attribute their beautiful skin to DIY hacks like lemon juice and toothpaste. They acclaim that these things do wonders for common skin problems like dark spots and acne bumps. However, the truth of the matter is, these hacks may cause more long-term harm than benefits because they can damage the skin's barrier. Here are some of the DIY hacks dermatologists recommend avoiding.
Lemon Juice – The citric acidic in lemon juice is too concentrated. Aside from drying and irritating your skin, it can also cause dark spots to appear after sun exposure;
Baking soda – A baking soda with a pH level of 8 will stress your skin and significantly decrease your skin's water content, causing it to be extremely dry;
Garlic – Used in its raw form, garlic can cause skin allergies, skin inflammation, eczema, and watery blisters;
Toothpaste – While the ingredients in toothpaste may kill germs and absorb oil, they can also dry out or irritate the skin;
Sugar – Many use sugar as an exfoliant, but sugar may be too harsh for the skin on your face;
Vitamin E – When applied topically, vitamin E can irritate the skin. It is also not proven to improve scar appearance.
It is important to understand that even if you don't feel immediate side effects, these ingredients can cause delayed or long-term damage. Keep it safe and use products formulated specifically for your face!