Accessories for Bar: Turn Your Space into the Trendiest Spot in Town
Whether you are a bar owner or want to add some class to your home, there are some bar accessories that will do just that for you. Having your own personal bar can say a lot about you, so shopping for bar accessories can be quite interesting and fulfilling. But before you go and shop for accessories for bar you need to determine what you'll be using them for.
If you intend to throw cocktail parties on a regular basis, you'll need some cocktail making equipment. There is a wide range of cocktails that come in a large variety of forms and contents you can make, but for that you need a variety of tools.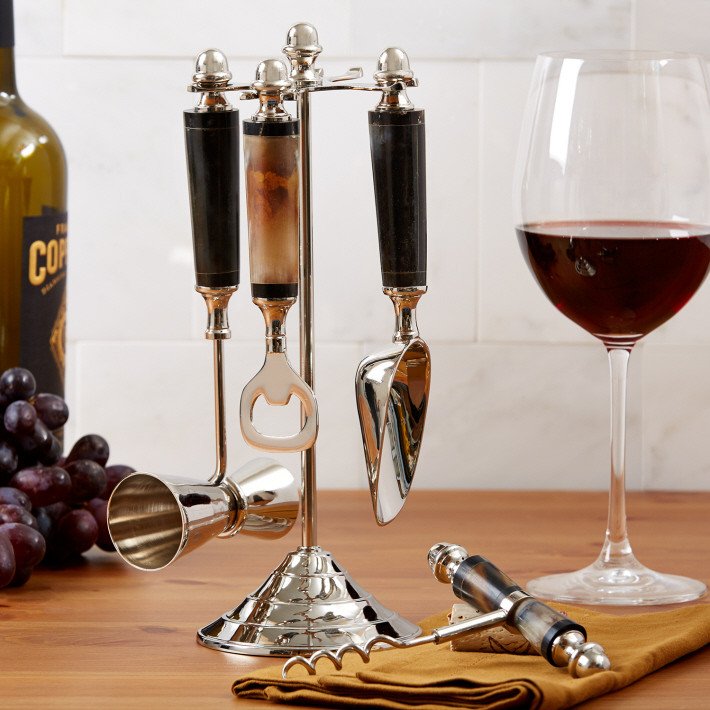 A cocktail shaker is among the most essential accessories for bar as it's used in almost all instances of making a cocktail. A cocktail muddler can be found useful when it comes to muddling fruit or sugar. And last but not least, a cocktail strainer, essential for not allowing sediment from the drink when it's served. These products are relatively cheap and there are many retail shops that sell all of the equipment above.
If you're a fan of wine, there are bottle holders and wine racks that will make the wine look classier. Filling the rack with ice will keep your white wine cold and it will make the bottle easier to reach compared to when it will be standing. The rack style is dependent on personal preference. If unsure of what type of rack you want to pick, get something sleek and simple that will go with everything.
A unique bottle stand is an important purchase if you are a fan of multiple types of alcohol. Displaying them for guests and easy sipping are the perks that a bottle stand will offer you. There are wooden models that will go elegantly well with a wooden bar and are fairly durable when it comes to quality. Stainless steel ones are probably slightly superior since they are quite resistant and you'll probably use them for many years to come.
A classic barware set is an instant recipe for better looks and display of class. A good quality barware set will last you for quite some time and it simply look amazing which can make drinking much more enjoyable. Besides yourself, your guests will enjoy drinking from the set as well.
Accessories for bar are not costly and add so much class to your home bar. And nowadays, the shopping options for buying bar accessories are endless, you can do it online. Next time you have guests over, surprise them with a drink served in style. Cheers!