Step Up Your Gifting Game: Best Gifts for Beer Lovers
Tasty, aromatic and with appealing colour, these are the words that can best describe men's favourite drink, his majesty beer. Having a long history dating back to the 5th millennium BC in Iran, beer still is one of the most popular drinks ever. 
Now, while they love savouring their favourite drinks with their mates at the bar, men really do enjoy having a beer or two at home alone, especially after a long working day. If you have a man like that in your life, here are some amazing gift ideas that you can give surprise him with when a special occasion comes, or just like that, for no reason.
Sign Him Up for a Beer Subscription
If he loves beer, then he'd definitely appreciate receiving a surprise beer delivery subscription as a gift. The reason for this is simple, beer delivery subscription is a great way to discover new beers and new brands coming from different parts of Australia or even from different countries around the world. 
By gifting him an Australia beer subscription, you will allow him to taste a range of specially selected craft beers that cannot be found in the local stores. In other words, you will help your loved one broaden his beer horizons and improve his experience. Since these beer subscriptions are usually coming from specialized beer stores, you can have peace of mind that they have been chosen for their quality and taste over their price.
Usually, beer subscription boxes also come with information books that tell a lot about the particular beer, its tasting notes, origin, food pairings and serving temperature. Some of them can even tell you how a particular beer is made which is quite fascinating. This, in fact, might be a little push for your mate to brew his own beer.
The best thing about giving a gift of this kind is that you can pick from different subscriptions. In other words, you can choose the types of beer your partner will receive (if you want) and the size of the box. Once you buy the subscription as a gift, your friend will receive his first beer selection usually during the first week of the month and continuing each month until the end of the subscription. How amazing is that, right?! Plus, you can opt for adding a gift card on which you can write anything you want. He would probably not expect that kind of gift, so the excitement will be real, and not only this month, but each following.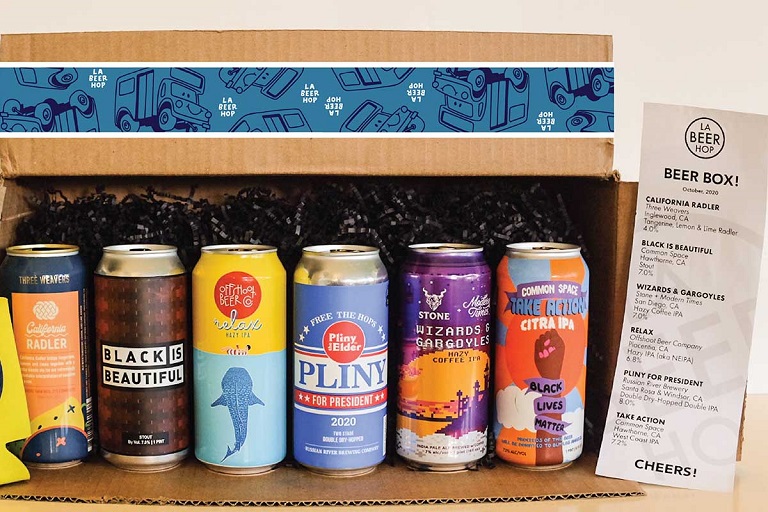 Beer Glasses for a Genuine Tasting Experience
It goes without saying that beer mugs are one of the most popular types of beer glasses. But did you know that there are many other types of beer glasses from which you can choose? This goes mainly for beer tasting glasses. 
Although looking similar to regular beer glasses, these glasses are specially designed for tasting beer as their bowl is specially crafted to help the beer concentrate the aroma of the beverage. The flared upper section allows the incredible smell to spread and feel it better before tasting the beer. These glasses are big enough to suit a standard bottle of beer which is something that a lot of people love. And if your mate already has a monthly beer subscription then these glasses would come at the right time. Being able to taste different types of beer in the right glasses and at the same time, he will be able to distinguish the beer better.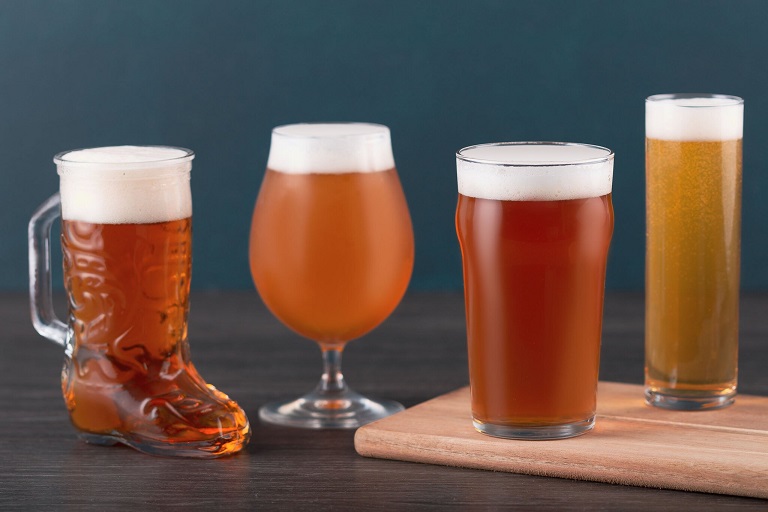 Beer Soap for the Ultimate Relaxing Soak
If your friend is literally 'bathing himself' in beer then you should probably give him a real beer soap so he can literally bathe in beer. You can choose from the vast beer-scented soaps which are mainly made of beer brewing ingredients. Although some people give these soaps as a joke, the truth is that there are many companies who actually produce high-quality hygienic beer soaps that don't' smell like beer. Instead, they usually smell herbal and spicy while containing a lot of beer brewing ingredients.
Beer Chillers to Keep Hist Fave Drink at the Perfect Serving Temperature
Instead of using reusable ice cubes for the beer, you can treat your friend with beer chillers. These chillers can do a great job for those times when you forgot to chill the beer. All it takes is inserting the already chilled chillers (in the freezer or cooler) into the bottle and drinking the beer. You can wait a minute or two so the chiller could cool down the beer to a temperature that is good enough for optimal enjoyment.
A Beer Cap Map for the Collectionist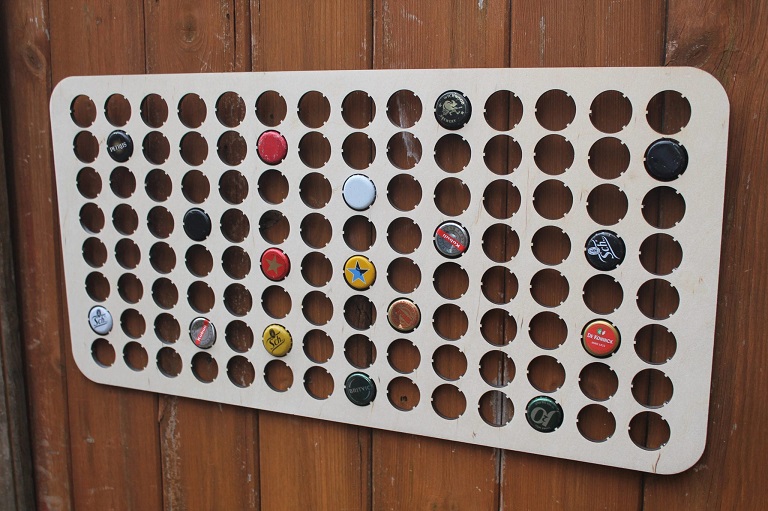 Subscription for beer might give you the opportunity to try different beers, but a beer cap map will allow you to keep and store the caps from all the opened beers. Usually, these maps are made of plywood and can be done into any world map shape you want. One thing is certain, a map of this kind will give your friend the ability to collect different beer caps coming from different countries while bringing back good memories.