Step Up Your Romance This Valentine's Day with the Ideal Gift for Her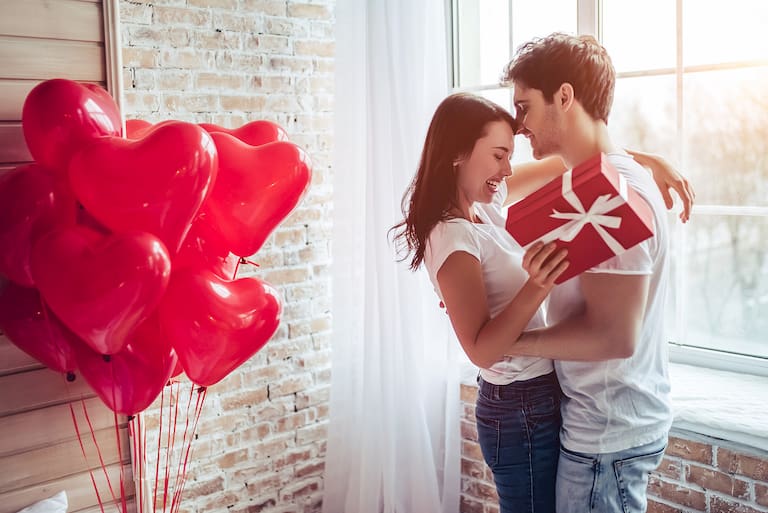 I believe you're not that guy who likes to settle — and neither is she. What that means is that when Valentine's day comes around, you want to wow the special woman in your life with a gift she will remember. Whether you're in a new relationship or you've been with your boo for a while now, 14th of February is that special day to spoil your gal with a gift that truly reflects what she loves and what you love about her. And while sure, Valentine's day flower deliveries and teddy bears are classic gifts for some very good reasons, this year, I suggest you think outside the box and surprise your gal with a gift that has never crossed her mind.
We made a small list of present ideas to help you out on this mission – and even though some of them are more romantic and others are more practical – all of these Valentine's day gifts for ladies will come straight from the heart, especially if you take the more personalized route. Regardless of which one you choose from our list of affordable finds, the next thing I want you to do is pour yourself a nice glass of whiskey because you're about to nail this romance thing.
Edible Bouquet
Gifting is so much more than just giving a package wrapped up with a beautiful ribbon. It's much more about the smile that you evoke with the words you have carefully crafted to spontaneously surprise and show appreciation to your better half. And while we all know the popular saying "all you need is love", a little dessert now and then can't hurt. Even more so if it is gifted on Valentine's day in the form of a cute bouquet or arrangement.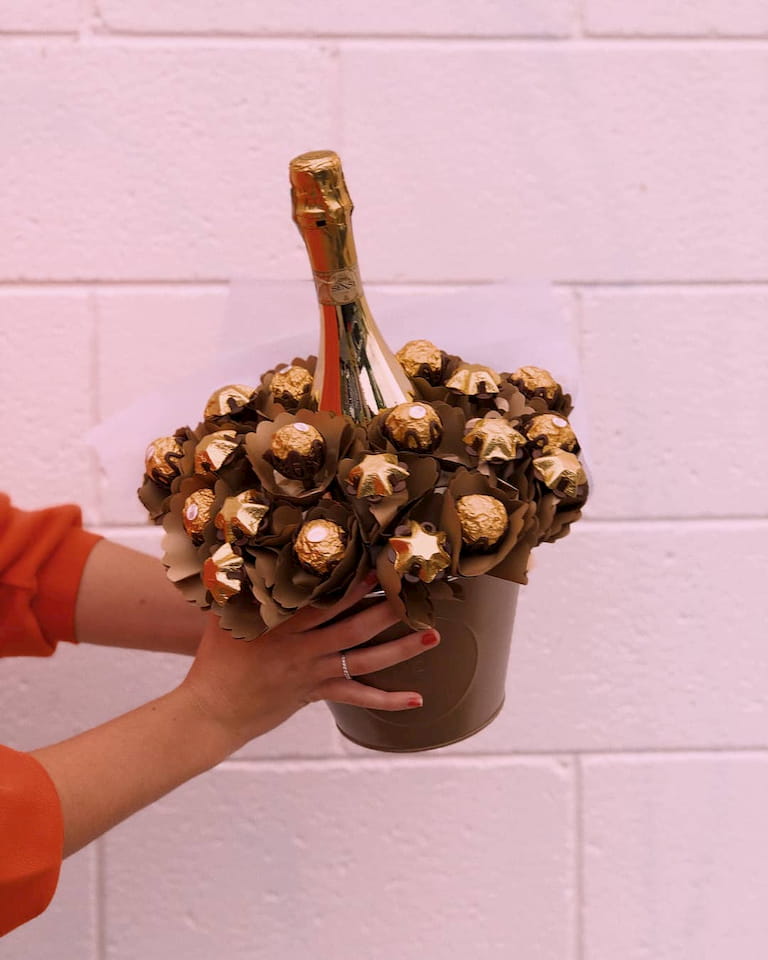 Sometimes you just need a chocolate fix! Or a strawberry or doughnut one! Edible bouquets consisting of creamy, delicious chocolate, doughnuts or strawberries are sure to please even the pickiest eaters. Plus, these bouquets never die – they can last as long as you want them to (or as fast as you eat the chocolates). Besides that, they also stand out in a room and look amazing as a decorative piece.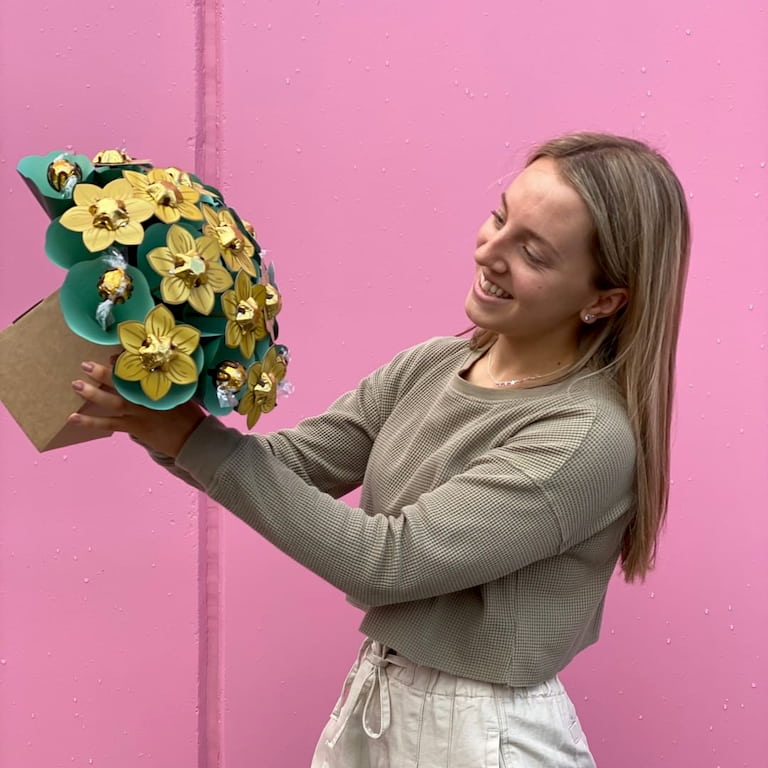 Created with the humble goal of delivering smiles and happiness, edible bouquets are the ideal 2-1 gift not just for 14th February, but any other occasion as well. Unique, delicious and oh-so-sweet, get your girl a bouquet of her favourite chocolate, doughnut or fruit arrangement to make her day. You can even personalize your Valentine's day gift with a sticker if you want to make your gift even more unique for your lucky someone.
Organic Wine
Upgrade your gifting game this Valentine's day by putting a bit more thought into that bottle of wine you know your lady will love. You don't really have to be a sommelier to be familiar with the array of health benefits that organic wine boasts with. The French have been drinking it for years and we all know that these folks know their wines. Drinking white or vegan red wines has proven effective in helping you stay in better health. Moderate drinking (one or two glasses of wine a day) is also effective in battling breast cancer, liver disease and an impaired immune system as it raises the protective kind of cholesterol. And let's not forget that drinking a glass of organic red wine every day may lead to a happier and more relaxed mood, thus resulting in increased facial flushing. Drinking organic red wine is also known to help maintain fair and smooth skin complexion.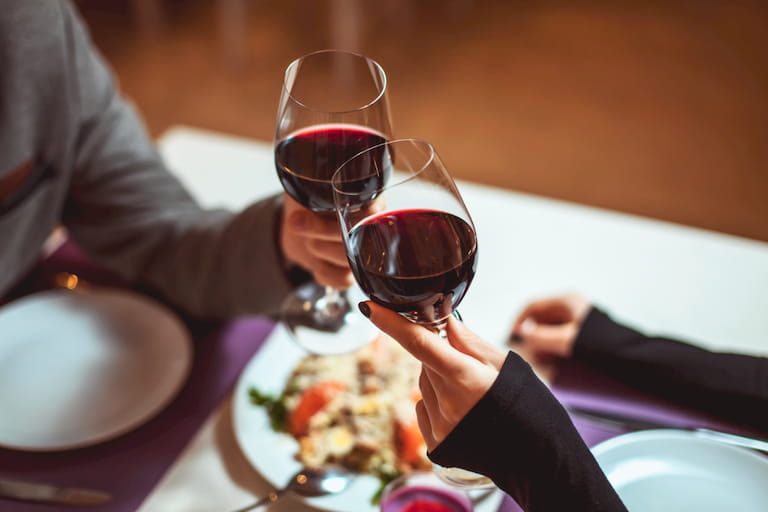 Furthermore, organic wines are known to have higher levels of antioxidants, such as resveratrol. These antioxidants help us in various ways, including improving our ability to regenerate, preventing cancer caused by free radicals, as well as promoting anti-aging. And if you can't find the fountain of youth, you can at least enjoy your glass of organic red wine without worrying about premature aging. Many people have also claimed that organic wines have a much better taste than regular standard wines mainly due to the lack of pesticides and additives found in them. Therefore, if you have a sensitive palate, you may find this to be true. For that reason, just go ahead and give vegan wines a shot.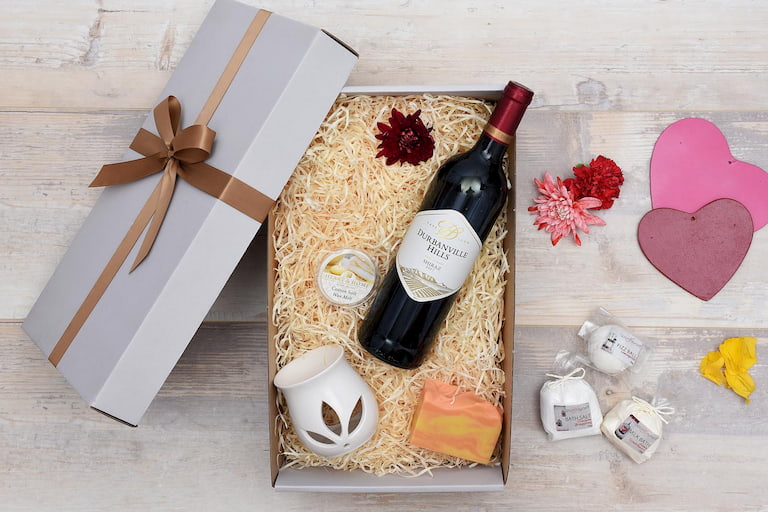 So if you're in the fortunate position of buying a gift for someone who just loves enjoying delicious vegan red wines, there are hundreds to choose from. In this case, the best wine gift could be a blow-the-normal-budget single bottle that both of you will treasure either on this or on your next special occasion. But if your lady is a true wine aficionado, along with that bottle of organic red wine, you can also consider getting her some unique wine accessory. Think a fancy bottle thermometer, some artsy storage rack, or blood vessel shaped carafes (because wine is blood, isn't it?).
A Leather Handbag
A lot of men interpret handbags simply as expensive leather sacks that hold women's personal things. But for women, these accessories go way beyond that. The handbag signifies a woman's great sense of style, status, and reflects her personality. So, if your lady loves buying and using handbags, know that this is one of the best Valentine's day gifts for ladies. Nevertheless, there are certain things to pay attention to first. Consider what type of bag should you choose? These lovelies can be found in tons of different styles, sizes and colours on the market today, which means you should do your homework before you go online and buy women's handbags.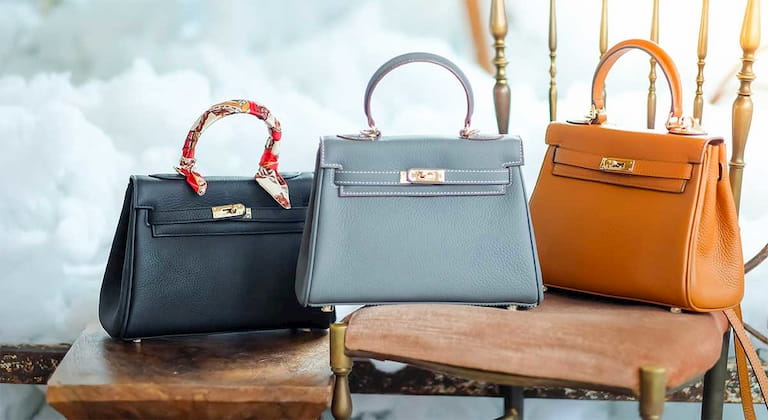 First things first – the material. Of course, my suggestion is going with leather. Why? Well, because nothing oozes elegance, class and sophistication quite as much as a leather handbag. Leather bags have been adored by women for decades and they have become a trend that doesn't seem to be going away anytime soon. Combining style and functionality, they are the ultimate gift for your special someone.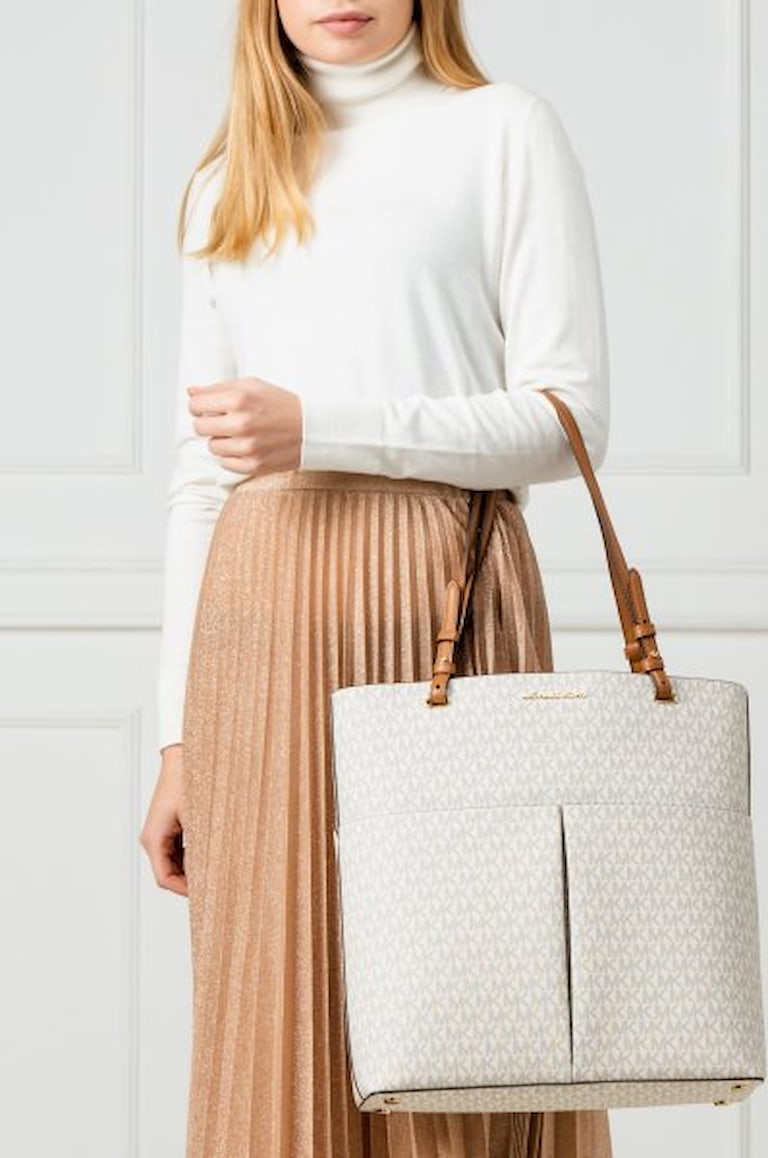 Another reason why you should want to invest in a leather handbag, is that it can withstand the test of time. Unlike most other synthetic materials, leather doesn't tear and wear easily. When combined with master craftsmanship, women's leather bags have proven to be tough and durable, suitable to be worn on various occasions – from running errands around the city to fancy gala nights. An additional bonus of investing in a leather handbag is that these pieces look better as they age.
On top of it all, leather is eco-friendly. Although the market is swamped with artificial leather handbags which are harming the environment, authentic leather is biodegradable and does not pollute the earth. And thank goodness for that! In a world where questions regarding fashion and its potential damages to the environment are raised and discussed on a daily basis, buying leather products is a good way to express your style and class all while reducing your footprint!