The Essential Sportswear Items Every Fan Should Have
Up until some time ago, sports and fashion simply didn't get along. That is until the modern streetwear style emerged and taught us it's actually possible to merge these two together quite easily. Men are especially fond of this solution because it's a way of looking great with minimal hassle, and they can show off their love and support for their favourite sports teams in the same way they did when they were kids who just got passionate about sports.
What Sportswear Items Should You Buy?
Truth be told, sports apparel has come a long way since its humble beginnings. Nowadays, there are all sorts of materials and technologies involved in the manufacturing process, which results in some truly amazing products that can rival any high-end fashion item in terms of quality and design. While it's still possible to find some sportswear that doesn't look all that great, the vast majority of it is quite stylish.
Sports Hats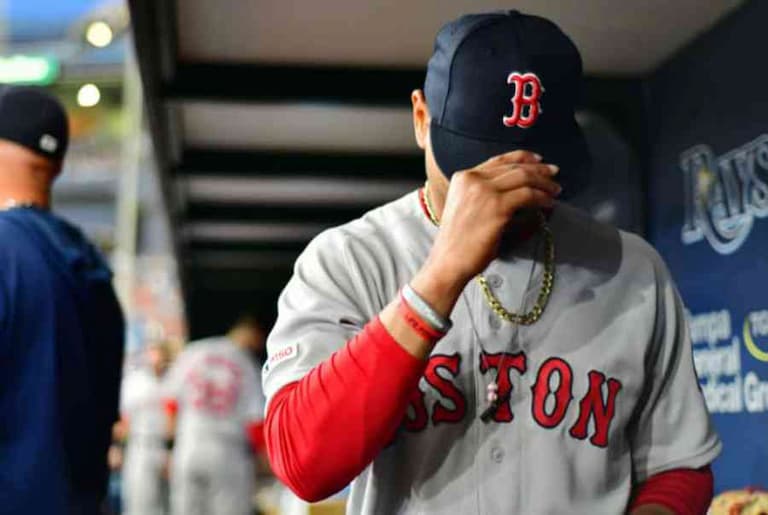 Now, this is the "playing it safe" solution for anyone who doesn't like to risk it with the passion for sports – at least not when it comes to the wardrobe. If you've got a thing for baseball, and you're particularly proud of being part of the Red Sox Nation, premium Boston Red Sox hats from iconic brands like New Era are the perfect items that could serve as your badges of identity without going overboard.
The distinctive embroidery, the suitable colours, the marked stitching and design of the caps, hats and knits, are all details that make them suitable for mixing and matching them with casual pieces either of the same colours and hues or contrasting.
Sports headwear accessories such as these are the most used accessories in men's wardrobes, and the best thing about them is you don't have to go to great lengths to stylishly team them up with other sports elements. They're right at home with your comfortable tees and jeans combos, as well as shorts and sweatpants.
If you're after a modern finish, though, one piece of advice is to avoid the low-key curved brim for the Boston Red Sox hats and choose the flat wide design instead for a cool, laidback flair. It terms of footwear, choose your favourite pair of sneakers, or some slides for the ultra-laidback touch, and you're good to run along with your errands.
Top off the outfit with a flannel shirt, or a hoodie if you're in need of an extra layer of warmth, and you can't go wrong with the outcome. The brave men can take casual up a notch and choose to wear this headwear with classic polo shirts, or ultra-sleek linen shirts and espadrilles. How about you? Are you one of them? Do you think you could do it?
Sports Jerseys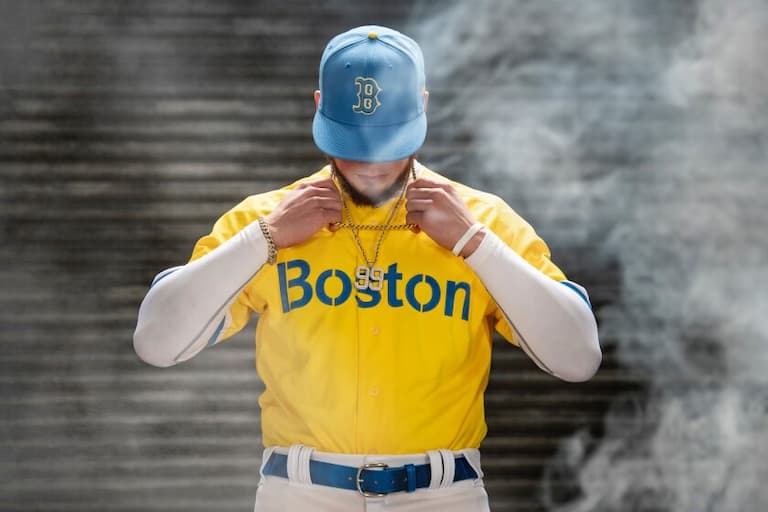 There's long been a debate about whether grown men should be seen wearing jerseys of their favourite teams outside the field. Lately, the focus has been on comfort and wearing what makes you feel like yourself the most, so why not wear jerseys if it makes you happy. Despite appearances, they can be stylish, and the secret to pulling this off lies in the apparel you combine them with.
Although it may seem like women have it easier since they can seamlessly fit in jerseys with their skirts and jeans bottoms, men can achieve fashion-forward looks too. When it comes to bottoms and footwear, jeans plus sneakers are the no-brainer pick, but you can play around with your outfit by switching to chinos and chukka boots instead. Still, if you're aiming for a better result, you should buy a jersey of quality with stitching from licenced retailers instead of the cheap knockoffs.
As for layering up, you've got a wide range of possibilities even though it may not seem so at first. A trendy jersey goes well with a trendy denim jacket as much as it can be rocked with a leather jacket. And of course, for that extra detail, don't forget the Boston Red Sox cap as the cherry on top. In case you're not intimidated by onlookers, you can be even more daring with the jersey combos and choose to top them off with your favourite blazers.
Sports Shorts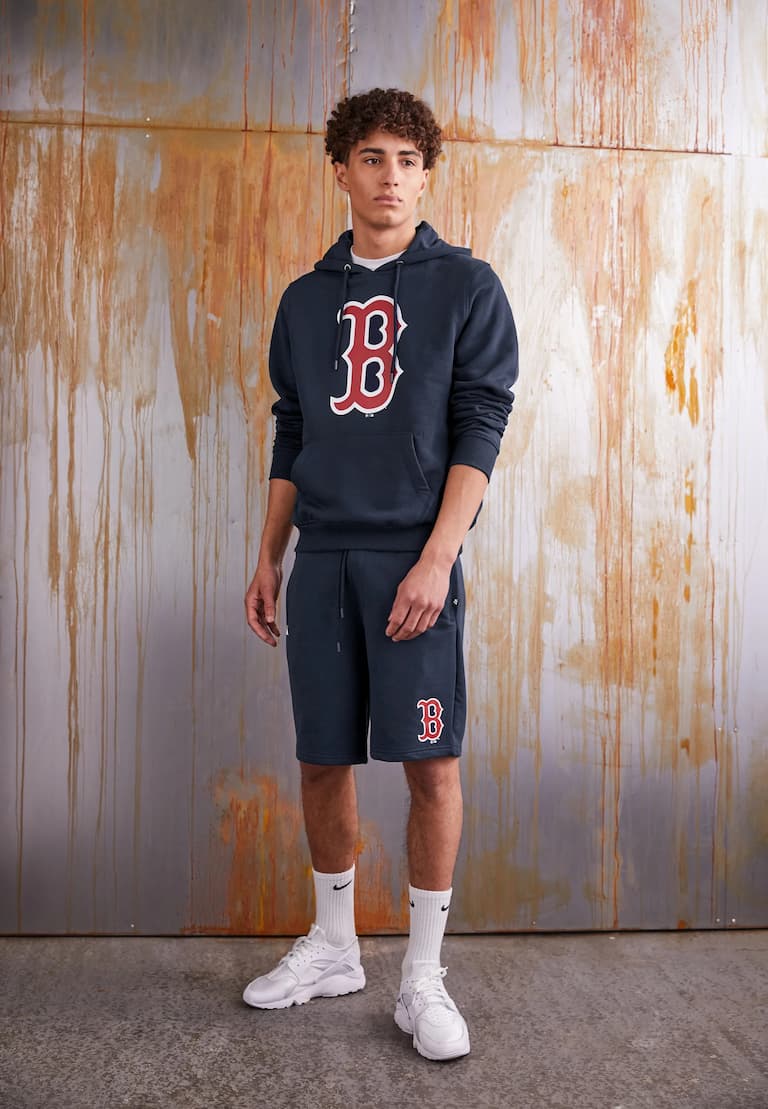 You don't have to be a gymgoer to be able to incorporate the shorts into your wardrobe. It doesn't even have to be anything too fancy to get a great look, as even the simplest shorts with the most low-profile colours of your favourite team are everything you need for versatile results. Since they're shorts, you can use this extra leg space to add interest with detailed accessories.
Yes, I'm talking about socks! Now, there are two ways you can take it from here: buy socks of your favourite team, or you can choose basic Adidas or Nike socks. If you like to colour coordinate your outfits, the Boston Red Sox hats are nice additions here again. Or, the third alternative – no-show socks, if you aren't keen on exposing them and prefer to use the sneakers' details for character instead.
Other acceptable accessories could be anything you feel at ease wearing, be it a fancy watch you can't do without, a flashy ring, a chain, or a pair of sunnies. Lastly, for the added layer of warmth in the chilly days of autumn, you can always turn to the help of a relaxed-fit sweater.
For a preppy result, once you feel hot, pull it over your shoulders. A slouchy shirt, a jacket, or a hoodie are lightweight and comfortable options you can use to your advantage during summer chills.