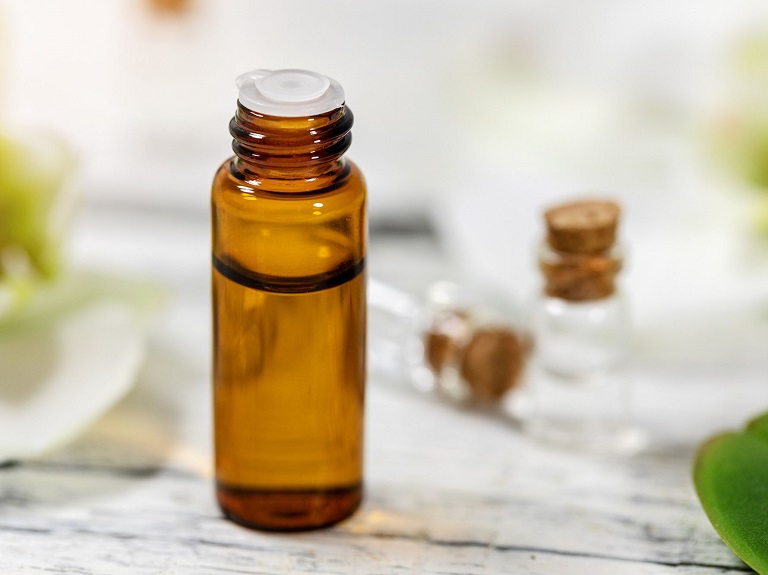 What Is a Carrier Oil for Skin?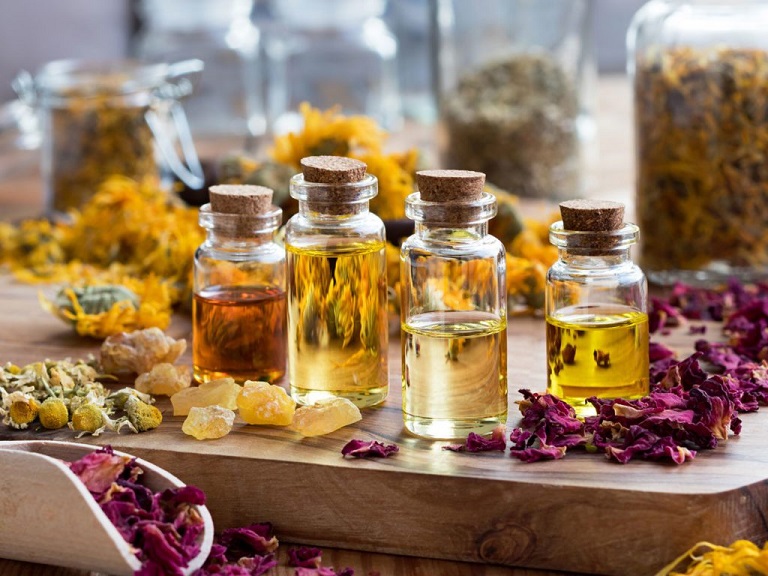 Carrier oils are used to dilute essential oils, so they could better penetrate the skin. And the reason why you can't use essential oils on their own is that they are too strong. Essential oils are obtained from the aromatic leaves, roots and barks of plants, and if applied directly to the skin, they can cause severe skin reactions, even burns.
Generally speaking, carrier oils are vegetable oils that can be obtained from the plant's seeds, kernels or from the nut of a plant. Now, in order to be used as carrier oils and in aromatherapy, carrier essential oils need to be cold-pressed, if not, some of the most important nutrients can be damaged if extracted with heat.
There are several types ranging in scent and the benefits they provide, but one thing is certain – they are a small, smart investment since most of them can also be consumed (like coconut oil), thus providing you with a bunch of health benefits.
What Are the Best Carrier Natural Oils?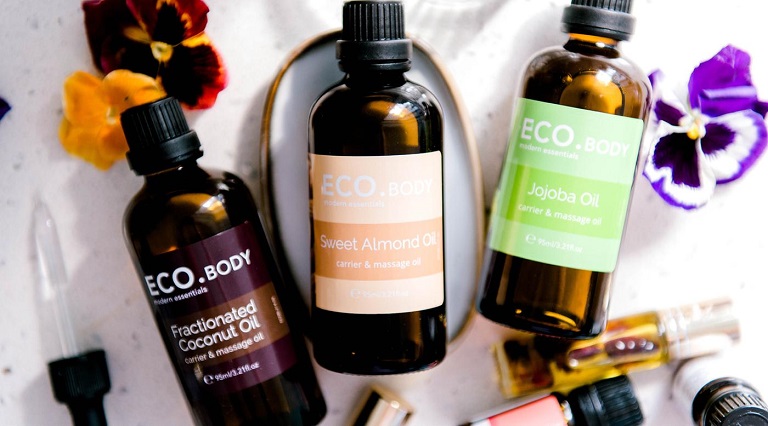 Coconut Oil
One of the most common uses of coconut oil is as a moisturiser. This oil has been used since centuries, and thanks to its antimicrobial properties and fatty acid, this oil has proven to be quite beneficial for the health as well. The oil smells the same as the coconut nut and can be applied literally everywhere, on your body, hair and lips.
Coconut oil can be used for cooking as well, but also as a mouth wash. This method is known as oil pulling and is great for your dental health.
Jojoba Oil
Jojoba oil is known for its hydrating and regenerative qualities. It is suitable for all skin types and is great in improving skin's elasticity due to its similarities with the human sebum. Due to its anti-inflammatory properties, jojoba oil can also be used as a treatment for mild acne. Unlike coconut oil which is transparent, jojoba oil is yellow and it has a distinct but quite pleasant smell.
Evening Primrose Oil
This oil has been used for skincare for quite long. It has been used for treating lots of skin conditions especially eczema. It has a light and sweet smell, perfect when wanting to unwind with aromatherapy. The only 'downside' of this oil is its price, which is why aromatherapists tend to blend it with other carrier oils.
Sweet Almond Oil
The sweet almond carrier oil is rich in vitamin E and is great for soothing a dry and irritated skin. Just like coconut oil, this oil can also be used as a moisturiser and can be applied to every part of the body and on the hair as well. It has been said that this oil is also great for preventing stretch marks, especially during pregnancy, and even celebrities like Hilary Duff use it.
How to Mix Essential Oils With Carrier Oils for Skin?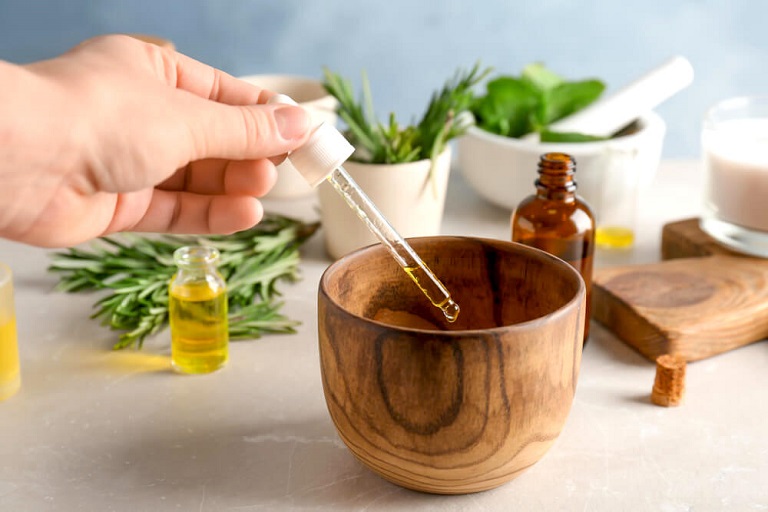 Massage and body oils are usually made by combining several carrier oils with essential oils. However, once you get your carrier oils for skin, consider that the dilution ratio is different for different purposes and for different ages of life.
For infants and young children you should mix 3 – 6 drops of essential per 30ml of the carrier.
For adults you can dilute 15 drops of essential oil per 30ml of the carrier. When used for treating injury or muscle pain, you can dilute 20 drops of essential oil per 30ml of the carrier.
What is the Best Carrier Oil for Aging Skin?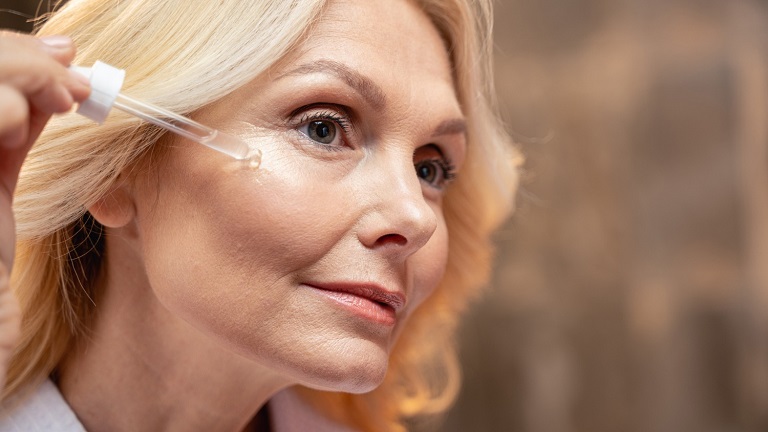 Except for the main essential oils like rosemary, wild carrot, clary sage, rose, sandalwood, geranium, pomegranate, Frankincense, and lavender essential oil, using a carrier oil for keeping ageing at bay is a must. While almond oil, coconut and jojoba oil are great carrier and moisturising oils, there are some other which can be used when it comes to fighting wrinkles and dull skin.
Vitamin E Oil
It goes without saying that vitamin E is a well-known antioxidant. This oil has been used for quite long for reducing cholesterol but also for fighting skin ageing. By using it regularly, this oil can certainly improve your skin tone but it can also fight free radicals that can lead to skin cancer.
Grapeseed Oil
Grapeseed oil has been used for medical purposes by the ancient Greeks. This oil is known for its antioxidant properties and is great for inflammation and wounds. Just like vitamin E oil, this one can also be used for skin rejuvenation and nourishment.
Apricot Oil
Apricot oil has high levels of vitamin E at its core as it's made from apricot seeds and not from the fruit itself. Except for vitamin E, this oil also contains high levels of linoleic and oleic acids which are considered as essential for having a crystal clear skin. Since apricot oil absorbs quite well in the skin, it's mainly beneficial for those of you who have wrinkles and extremely dry skin.