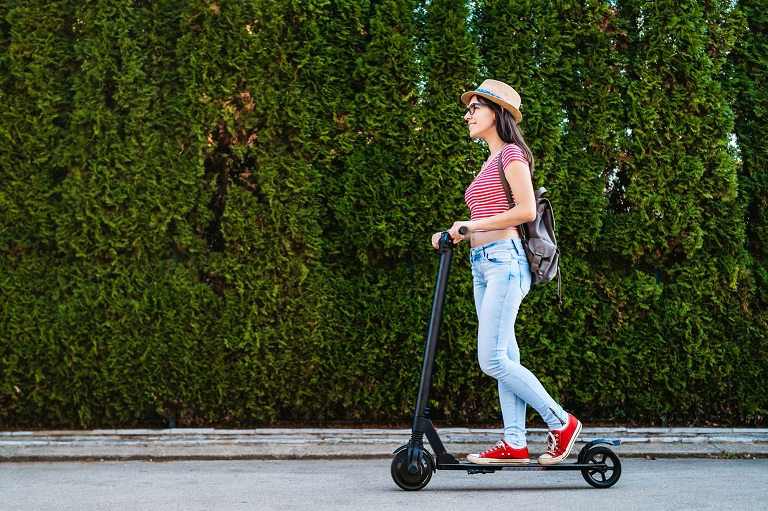 Understanding how something works and the parts from which it consists can help you make an informed decision when purchasing. No matter if you're picking a curiser skateboard, bike, or scooter, you should know what you're looking for and know the different options that you can choose from.
Everyone can learn how to ride a scooter. There are many different options so you can learn this new skill together as a family hobby. Scooters are an efficient mode of transport and great fun, and you can choose the mechanism that you prefer. Whether that be kick scooters or electric ones, every generation can enjoy them. But to be able to experience all the benefits from scooters, you should know how to choose the best model that'll work for your specific needs.
Custom vs. Complete Scooters: Which One to Choose?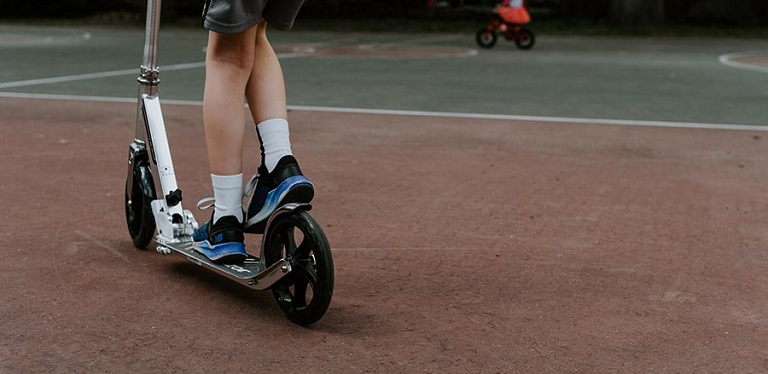 The first thing to be considered is whether you want a custom or complete scooter. A custom is when you build the scooter yourself. You can choose the different parts and assemble them. This means that no one else will have the same scooter as you do. But it comes at a price. Oftentimes, these custom-built scooters are much more expensive because of all the different parts that you purchase. You can save by buying bulk parts from stores that can offer you a great deal for the price. This is why it's important to know the shops and options that you have before paying twice as much.
If you don't fancy choosing a custom scooter, you can opt for the ready-to-ride or also known as scooter complete ride. This means that the manufacturer has the scooter already assembled for you and you just need to take it out of the box and start riding. Many can think of them as only for beginners but that's not true. Brands have started producing scooters for advanced riders. They have everything that a rider might need for tricks and they're not as expensive as the custom ones. This makes these completes fit for any level. So, if you're looking for a scooter that you can immediately take to the streets, choose a practical scooter complete model that you can find easily in stores Australia-wide.
What Are the Parts of a Scooter?
A Scooter Deck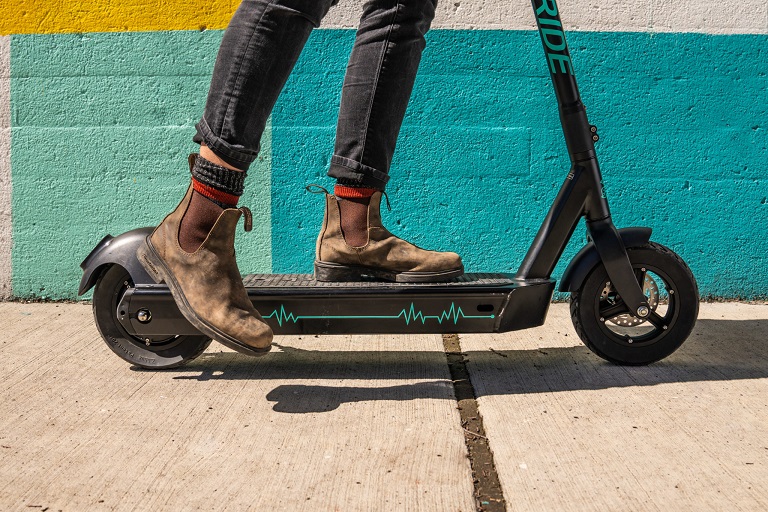 The deck of the scooter is where you put your feet and it's something like the core of the scooter. This is because all the other parts are connected to it. It should be built from quality materials that can take up a lot because it can be pretty intense if you want to learn tricks and ride for sport. Alloy metal is a common material that's used for the deck, and you can find decks in different widths and weights. This is why it should be chosen according to the rider.
Scooter Wheels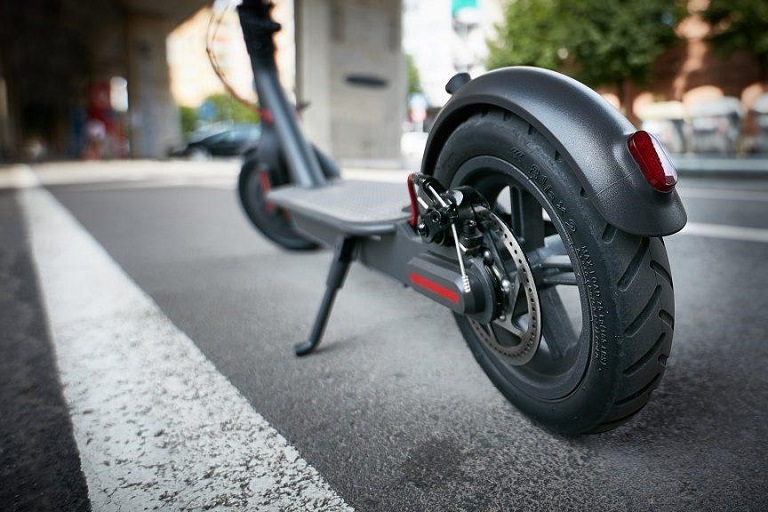 There are typically two wheels on a scooter and they can also be made of different materials but plastic ones don't last long. Go for wheels with an aluminium core, which is the centre part of the wheel, and rubber outside, which is made of polyurethane. Larger and harder wheels go faster but softer ones provide a better grip and soft landing.
Scooter Bars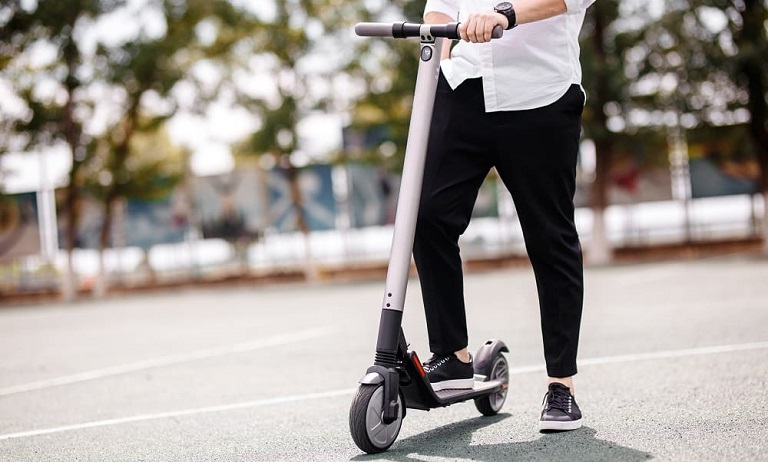 The handlebars are the bars that riders hold on to. They can be found in numerous colours, styles, and sizes. If you're choosing from complete scooters, make sure that you pick the size that's right for your height. Every rider has a preference when it comes to the bars so even if you don't know which one will suit you, try a few and select the one that you feel most comfortable with. After some time, when you know more about scooters, you'll see what works for you and what doesn't.
Scooter Forks and Clamps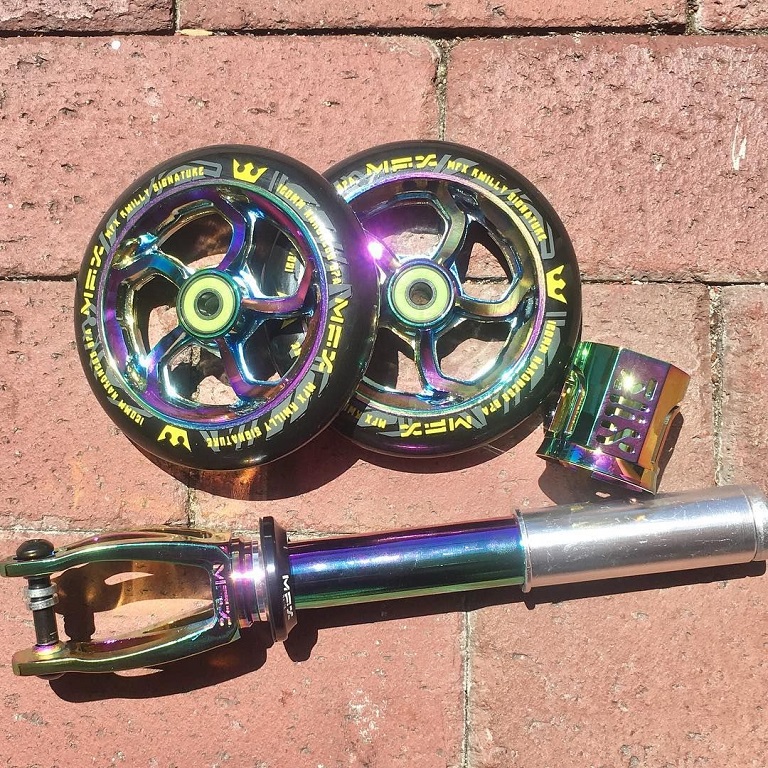 Two other important parts of a scooter are the forks and clamps. The fork holds the front wheel and the clamp holds the bars and tightens the fork. They come in various designs and make sure that everything works as it should.
What Size Scooter Do You Need?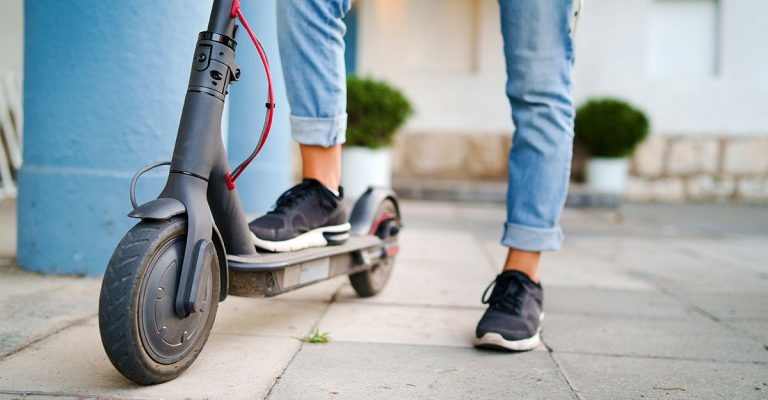 Beginners aren't ready for tricks and jumps, so heavier scooters aren't needed. Roughly, the size of the bars should be somewhere between the rider's belly button and waist but stores have more detailed guides that you can check out. For younger riders, you might want to go a bit bigger so they don't outgrow it quickly. Some shops offer to cut down the bars of scooters complete models if they're too big. For teens, larger decks and wider bars are needed, and for larger riders, larger wheels, decks, and bars are recommended.
What Models of Scooters Are There?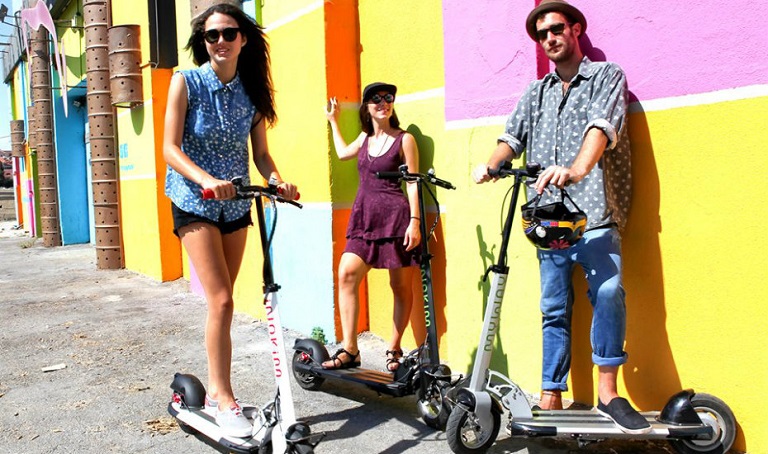 There are many different models of scooters that you can choose from. They include big wheels, small wheels, two wheels, three wheels, electric scooters, and many more. We'll mention some of the most common models that you can find.
Kick Scooter: The Traditional Type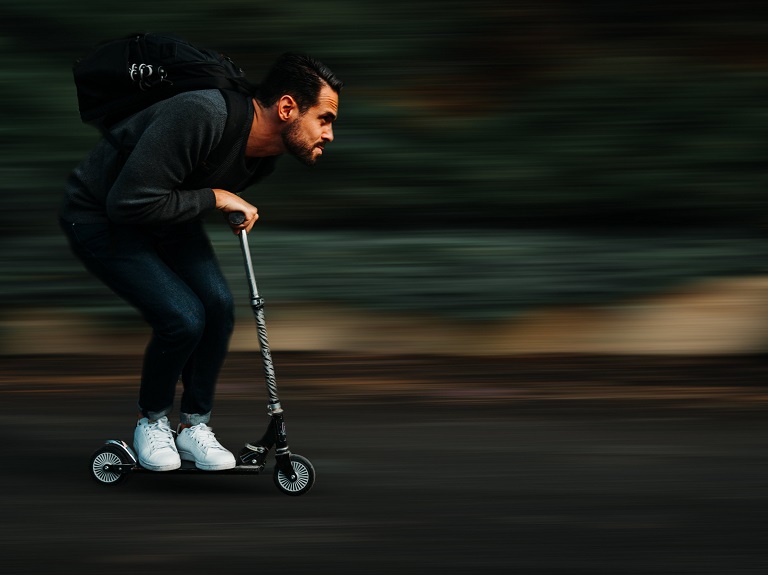 These are regular scooters made for simple cruising around. They aren't as durable because they aren't built for tricks and competitions. Some of them can have foldable decks and bars for easy storing and carrying in your car. This makes them more affordable.
Pro Scooter: The Freestyle Type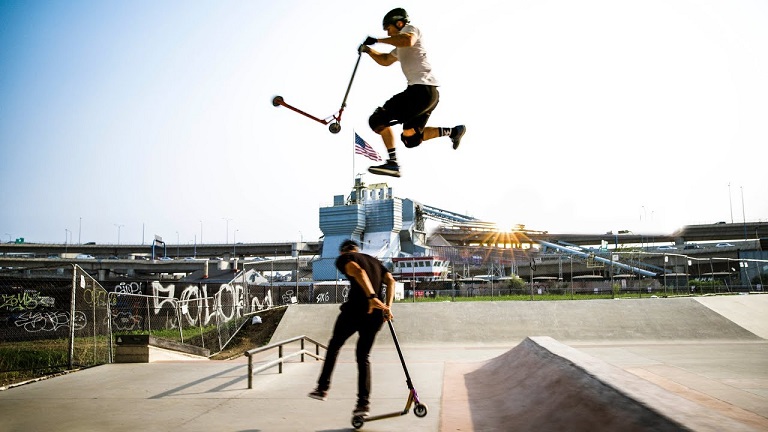 A pro, trick, or freestyle scooter is a sturdier version of the kick scooter. Usually, its handlebars aren't adjustable and it can't be folded. Manufacturers make durable complete pro scooters that are light yet strong. This enables the riders to do the tricks and control the scooter.
Electric Scooters: The State-of-the-Art Type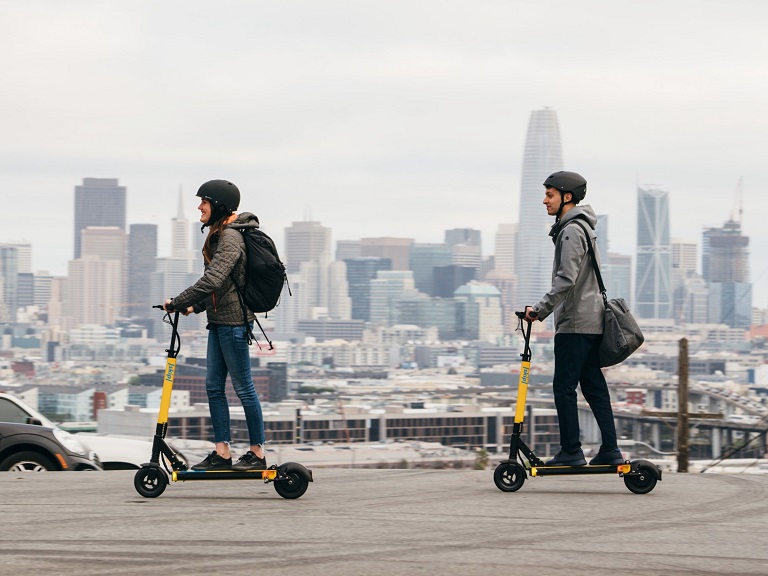 Just like electric bikes and skateboards are rising in popularity, there are electric scooters that might be exactly what you're looking for. They don't require any effort on your part since they have a motor that pushes the scooter instead of you. You can find electric scooters in a variety of designs and newer models are made with the user in mind. This means that they come with many features that are installed for your comfort.
Trampoline Scooters: The Fun Type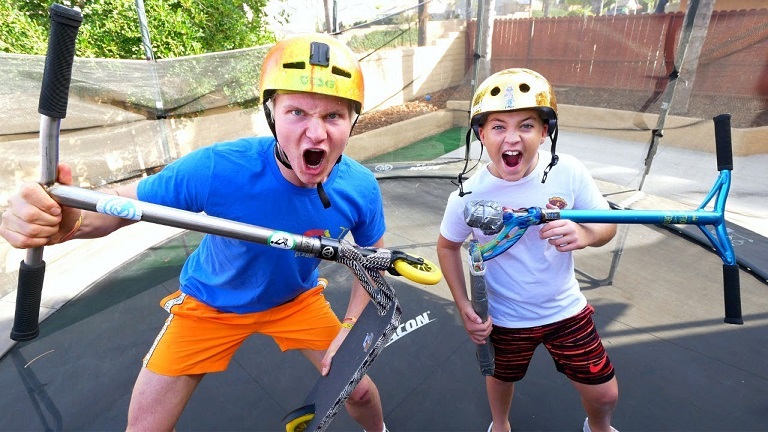 This is the most unusual type of scooter for sure. It doesn't have wheels and it's meant to be used on a trampoline. They consist of handlebars and a footplate which is where you stand. The material of the footplate is soft, which means that it won't cause any injuries. These scooters are used for practising tricks on trampolines before you can do them with your regular trick scooter.