Steps Toward Success: Invest in Lightspeed Retail POS to Improve Your Business
If you are a business owner, you must be looking for different ways to improve your services and deliver a seamless online and offline experience to your customers. While material handling equipment is a vital step toward safety and productivity, you need to find a way to step up your eCommerce as well.
Getting a quality hardware solution that will help you with sales, tracking and inventory management may not be an easy task as there are many options available these days. Lightspeed Retail hardware is a POS for brick-and-mortar retailers and might be a great match for all your business needs.
What is Lightspeed?
It is a cloud-based commerce platform designed for helping small and medium-sized businesses with smart, scalable and dependable POS. Lightspeed hardware is an excellent solution that helps retailers sell across channels, accept payments, manage day-to-day operations, engage with customers and improve their business. It provides both the software and hardware you need to run transactions.

You can choose between an iPad hardware kit or a desktop hardware kit. They both come with a scanner, cash drawer and receipt printer. iPads and desktops, however, need to be purchased separately. Also, you can get label printers, iPad stands, contactless card readers, Verifone payment terminal and other hardware accessories that can help you reinvent your business.
Why Choose Lightspeed POS for Your Retail Business?
Lightspeed is a great choice if you want to run your business smoothly and streamline all the daily operations. You need an easy-to-navigate POS that can help you manage single to multiple locations. So, if you are on the market, looking for the best POS for your business needs, you can opt for Lightspeed Retail hardware, reach your customers online, where they are now more than ever.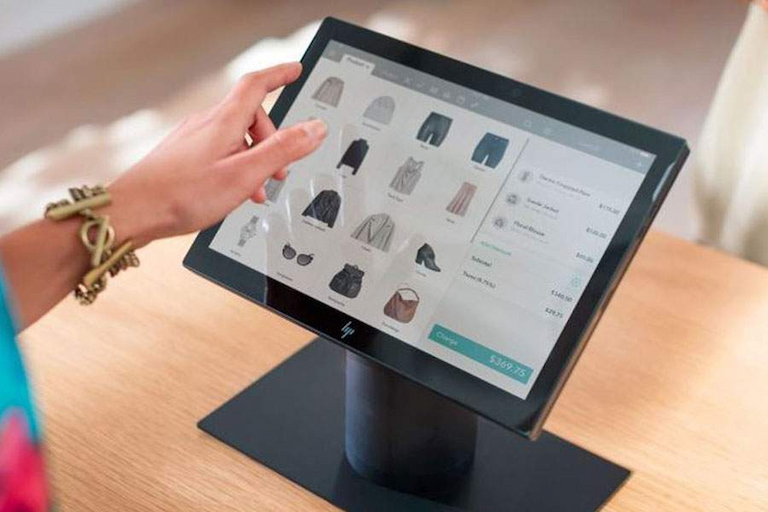 Launched in 2013, Lightspeed Retail has experienced significant growth and introduced new products. We all know that the retail industry is among the most competitive ones and the need to do your best and offer your customers and employees the best treatment is not an easy job. This solid retail POS system was created to take care of all of that and here is how.
Efficiency
Some of the main benefits of Lightspeed Retail are simple inventory management, insightful reports and a seamless management system. It can help you increase efficiency as it makes every management process simpler and faster and allows you to generate detailed data and sales reports. Then you can base your further decisions on this valuable information and insights and grow your business.
Lightspeed Retail provides omnichannel management for your business, which means that you can create your website using customisable templates, increase search traffic with SEO features and run promotions on social media.
Mobility
If you equip the staff with the right tools, they will be able to work while on the move, which can enhance your customer's shopping experience in-store, with detailed info on various products and high-resolution images. Employees with iPads can bring the POS to the customer and check inventory or sell from anywhere in the store and avoid long lineups in front of the counter.
Scalability
Lightspeed Retail grows with your business as being in the cloud means that your system is always up-to-date and secure. Lightspeed POS Retail is entirely cloud-based, meaning you can access your business on any device, any time of the day, anywhere you are. Your information is stored on the company's servers and transferred to your platform through the cloud.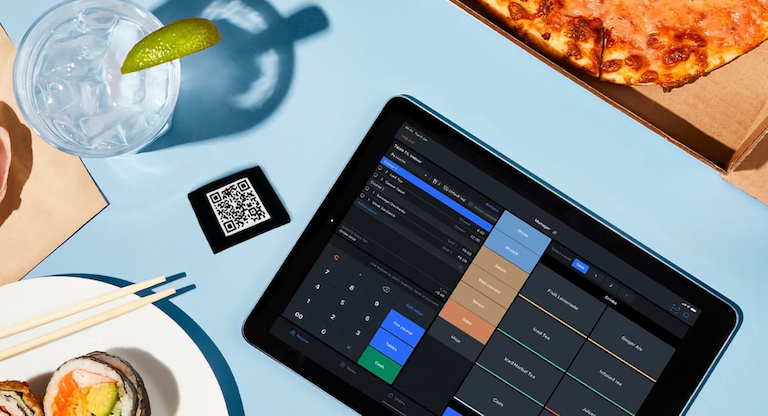 Moreover, you will be able to manage multiple stores in Lightspeed Retail and purchase new inventory for all of them at once. Also, you will be able to transfer items between locations and get insight into the performance of each store.
Flexibility
You can accept all payments, both online and in-store, process refunds without a physical card and use one payment processor for all the stores you have. Also, Lightspeed Retail offers customer service features such as profiles, customer insights and sales history, which can help you build great relations with your customers and take your customer service game to another level.
You can create a unique status denoting your customers, such as VIPs, for discounts and promotions. Also, you can offer gift cards or create a loyalty program, which can help you improve your customer service and help you grow your business.
Security
Keep your customers, employees, inventory and sales data safe and secure and avoid any financial or manual entry errors. It synchronises the inventory between the online channels and in-store, so every time an item is bought, there is no need for manual entry. You are not depending on your hardware, so even if your laptop or iPad dies, your data still remains unaffected.
Does Lightspeed Work on Windows?
Lightspeed POS hardware is designed, built and tested to be used on computers running Apple's macOS or Microsoft's Windows operating system. Lightspeed Retail POS app is intended to be used on iPads running Apple's iOS mobile operating system and at this time, it's not compatible with Windows devices built on ARM architecture.
Lightspeed printers, barcode scanners, cash drawers, payment terminals and accessories work seamlessly with the latest versions of Lightspeed Retail, Lightspeed Retail POS and the software they depend on, whether it's Mozilla Firefox, Google Chrome, Windows, macOS or iOS. All you need to do is make sure you stay updated and use the supported hardware for your Lightspeed Retail setup.