The Steps to Planning Your Interior Decor with LED Downlights
One needn't go further than the basic eco-friendly properties of LEDs to realise why downlights have made it such a trend. Producing higher quality of light than incandescent, and fluorescent bulbs, LEDs are also superior in the durability which is why they make such a valuable investment. Along with that, you also don't get to do that much of maintenance, and replace them often.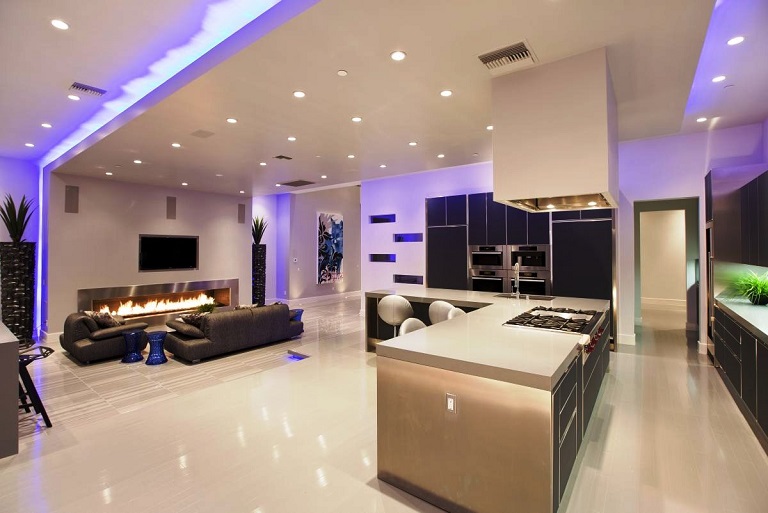 Using only a fraction of the energy that other lighting solutions do, it doesn't take long to see replacing all lights you have with downlights is going to provide you with outstanding energy savings. Since they are recessed into the ceiling, you have far more chances of customising your interior decor the way you prefer than with other lighting fitxures. Besides for Led downlights dimmable is another feature that comes in handy, as you have more control over the light intensity.
Now then, when it comes to incorporating them in your home, there are certain aspects, or rather steps, you're going to have to pay attention to, regardless of the rooms you use them in. Step one: steer away from placing Led downlights dimmable at corners, and instead arrange them a bit further from the corners, more to the centre so you'd make the most of power savings.
Another step is considering the size of the room you intend to install the LEDs in; this includes the height of the ceiling too. The bigger the room, and the higher the ceiling, the more powerful LEDs you're going to need, and vice versa. In case you want to make for optimal lighting, try to go for various LED downlights, placed around, rather than just two big ones for instance – the outcome would turn out to be more efficient.
And then, there's colour to take into account. LED downlights are available in cool white, warm white, and natural white, and while it comes to your taste as to what you prefer the most, there's also the fact you have to bear in mind to match the room with the adequate light.
For instance, cool white provides much more lighting efficiency than warm white, which is why cool white makes the better choice for specific tasks, like reading, and writing, and it has low colour rendering index (CRI), so it's the perfect option for a home office, and library. As opposed to cool, warm is associated with relaxation, so you can use it in your bedroom, and living room. Natural on the other hand is the solution closest to sunlight, and is the most suitable variant where one requires most colour rendering.