Throw the Perfect B-Day Party for Your Kid in 3 Steps
"Birthdays are good for you. Statistics show that the people who have the most live the longest."
While almost everyone enjoys celebrating their special day, kids are especially excited about birthday parties. In their eyes, birthdays are the most magical days of the year. It's when they get to choose their favourite outfit and get all the compliments in the world on their fashionable style. It is the time to do all sorts of fun things with their friends and family, from dancing and singing to play pretend and dress up. Not to mention the delicious cake with the colourful candles and the presents. Oh, the presents!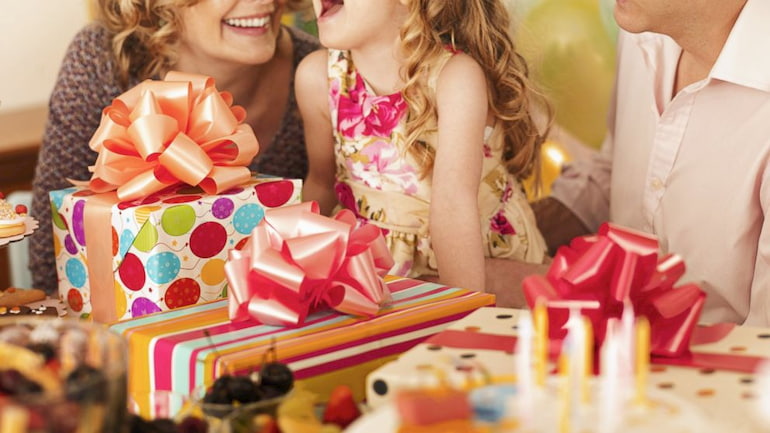 Really, there is nothing not to love about birthdays. As a parent, seeing your child happy feeds your heart and soul. That is why you should check out these 3 most important steps to ensure the perfect birthday party that is worth remembering for your kid.
Awesome Outfit
Let's face it, letting your kid choose their own outfit can be a hilarious, colourful disaster. Sure, it would be funny to go through the pictures and have a good laugh at the young fashionista in the years to come, but it is better if you help your little one nail the best look for the big day.
When choosing an outfit, take your child's wishes in consideration and try to find something that is suitable for the occasion together. Be careful not to strongly impose your wishes though, you have your own birthday for that. Don't force your child to wear something that it detests because it might even ruin the whole day. Do some online window shopping and bookmark cute outfits, patterns and colours that you and your kid might like, but that also fit in your budget.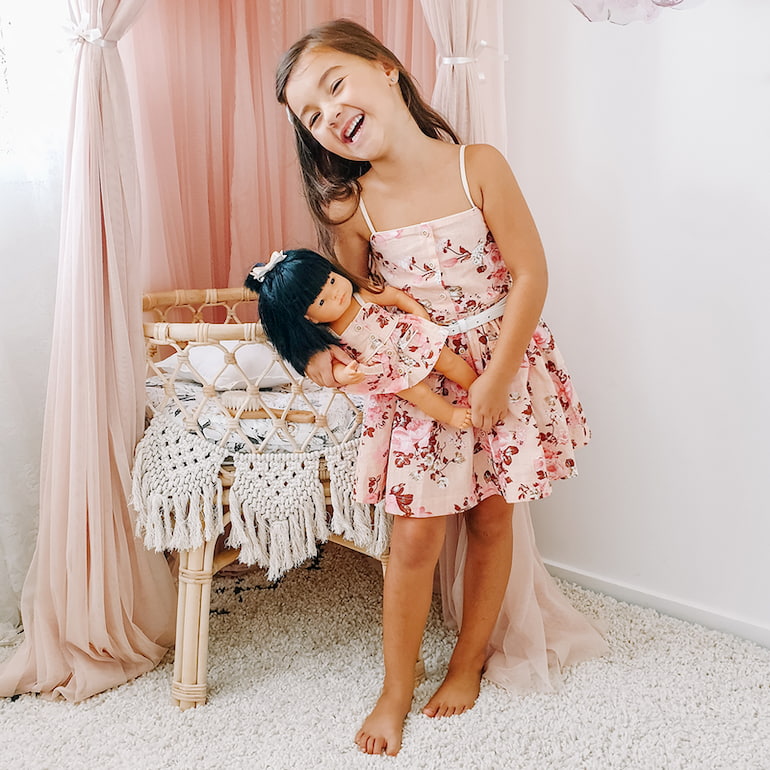 After you have selected several different birthday dresses for kids including pink ones, yellow ones, floral ones etc, let your little girl choose the one that she likes the best. Your girls birthday party dress should make your young daughter feel like the princess that she is. Nowadays, online you'll find birthday dresses for kids in all shapes and sizes so it shouldn't be difficult to pick the right one.
The same procedure applies to your little boy as well. Show him some cool graphic t-shirts, jeans and button-up shirts. Guide him towards discovering a good sense of personal style from a young age.
Things are easier if you are throwing a birthday party for a toddler. Use Instagram or Pinterest to get inspired and see which toddler birthday dress or birthday suit is the best for your child.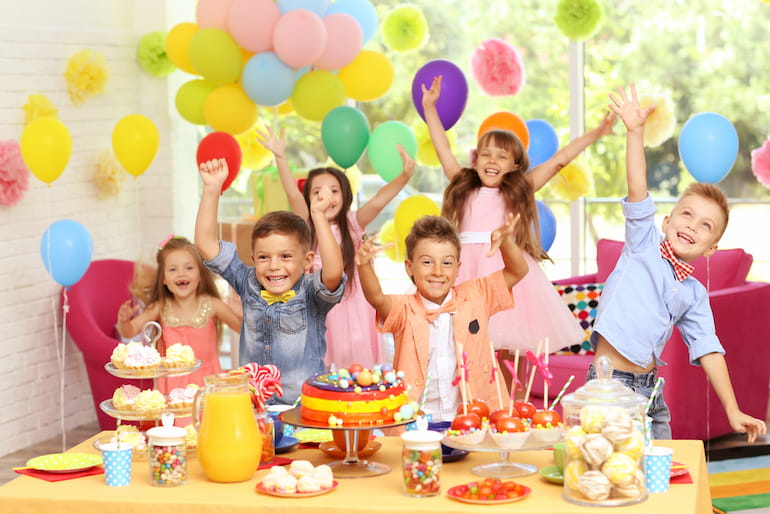 Get the Party Started
Create a playlist with your child's favourite songs to get the party going. Better yet, have him or her create it with you. You might even be amazed by their DJ-ing skills. You should also consider surprising your kids and their guests with karaoke. Children love to sing and dance and karaoke is one of the best forms of interactive entertainment.
Consider inviting their favourite Disney princess or super-hero to the party for an overload of joy. If hiring a professional actor or actress is a bit costly for you, you can get a costume and ask one of your relatives or friends to play the part. Make sure it is not the same one that doubles as Santa though. Superman, Spiderman and Batman pack some serious muscle. For a serious wow-factor, invite a magician. Some disappearing bunnies and coins can entertain grownups as well.
Playing dress-up is another timeless activity that kids enjoy. Buy some capes, wigs, funny hats and makeup and enjoy a parade of princesses, superheroes and cowboys.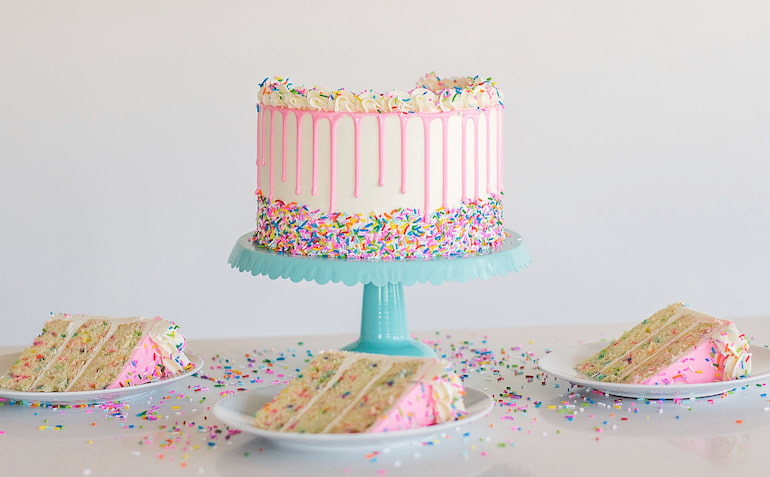 The birthday cake is an important (if not the most important) part of the party. You can prepare a delicious chocolate, rainbow or funfetti cake yourself and generously decorate it with, sprinkles, candles and sparklers. If you are not a very good baker or you don't have the time to do it, you can order a cake in the form of something that your kid loves. A basketball, a Pokémon, an animal, your options are countless. A more affordable option is to have an edible picture printed on a regular form cake. Choosing their favourite cartoon character or sports figure is an excellent idea.
Finding the Perfect Present
Getting the present that they want is often your kids' birthday wish. Nailing this one is important because it can teach your children that wishes really come true if they never stop believing. The best way to choose a present is to get involved and pick up the signs. As the birthday approaches, your kid will probably drop hints about the present they want.
Another good idea is to plan ahead and make a deal with your children that if they behave, they will get the present they want. Although this approach is similar to Santa's conditions, it teaches kids that best things don't come free and that hard work pays off. If your child hasn't let you know what the desired present is, then analyze their interests and hobbies.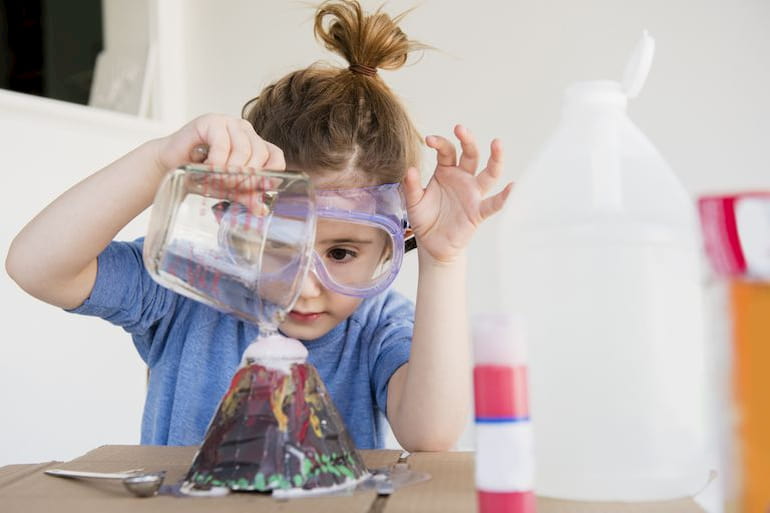 If your child is curious and always asking you how stuff works, get a science kit that's age-appropriate. Science kits are educational and entertaining. They will keep your little scientist occupied for hours.
Don't be afraid of musical instruments. If your child shows interest in music and dance, learning how to play a musical instrument from a young age can help them develop rhythm and it will feed that talent.
An exciting book is also a great choice if your kid loves stories and fairytales. An enjoyable book is good for the development of reading skills and it's a great start in creating a healthy habit.
If you don't have a pet and are ready for such a responsibility yourself, consider getting a puppy for your kid. Children love animals and a puppy will help your child learn how to be compassionate and responsible.